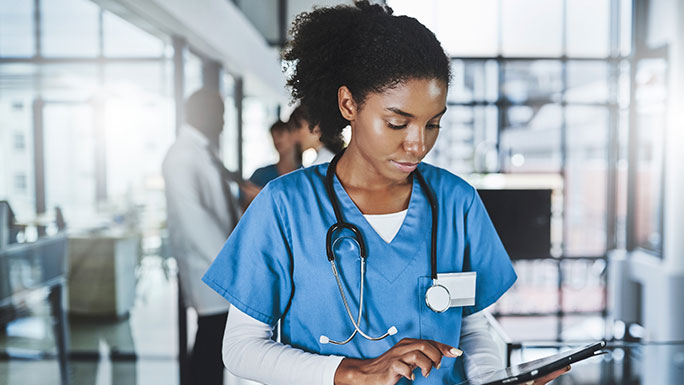 Get an Online Second Opinion from Top Physicians at UChicago Medicine
Whether you are facing a complex health issue or difficult treatment decision, getting a second opinion can help you make an informed decision about your care. With our remote second opinion service, you can receive a second opinion from UChicago Medicine experts without having to leave home.
Through our partnership with PinnacleCare VirtualConnect, you will have a care team to help you through every step of this process. The service is convenient, confidential and easy to get started.
Online medical second opinions start at $750. Included in this fee are:
A dedicated care coordinator
Collection of medical records
Medical review by an expert UChicago Medicine physician
Written opinion from a physician with answers to your top questions
Personalized debrief telephone call with a physician
Access to the UChicago Medicine referral network
*Please note that depending on the complexity of your case, there may be additional fees for Radiology and Pathology interpretations.
The Benefits of Getting an Online Second Opinion
We do all the work—a dedicated coordinator gathers all necessary medical records and questions you have regarding the diagnosis.
It is fast! At UChicago Medicine we strive to turnaround second opinions within 72 hours of the physician receiving comprehensive medical records.
There's a one-time fee. Written second opinions start at $750. More complex cases that require radiology or pathology review may incur additional charges.
Get an Online Second Opinion When:
There is a new diagnosis and/or treatment plan
A change in treatment plan has been recommended
Surgery or an invasive procedure has been recommended
The diagnosis is unclear
How to Get an Online Second Opinion:
Sign up through our platform.
A coordinator will connect with you and gather medical records.
A UChicago Medicine specialist will review your case and write a comprehensive report about your diagnosis and treatment options.
Note: This program should not be accessed for urgent or emergency situations that require immediate medical assistance.
For more information, contact us at SecondOpinions@uchospitals.edu
Online Second Opinions by Specialty
Adult and pediatric specialties offering online second opinions include:
Frequently Asked Questions
Patient Information
Directions & Maps
Find a Physician
Our Locations
Information for Visitors
Our Neighborhood & City
News from UChicago Medicine