UChicago Medicine offers the full range of orthopaedic care for bones, muscles and joints. Our surgeons, sports medicine specialists, therapists and nurses work together to prevent, treat and rehabilitate orthopaedic injuries and illnesses.
Find an Orthopaedic Expert

Orthopaedic Surgery & Rehabilitation Medicine
Orthopaedic Conditions We Treat
Why Choose UChicago Medicine Orthopaedics
UChicago Medicine's Musculoskeletal Center is dedicated to ensuring each patient gets the exact care they need and expect. We continue to break through treatment limitations to offer a personalized treatment plan for you. Call 773-834-3531 to schedule an appointment.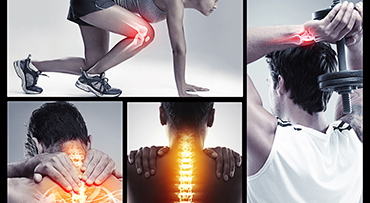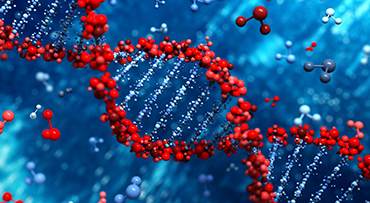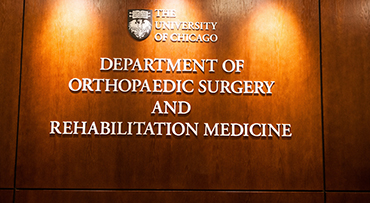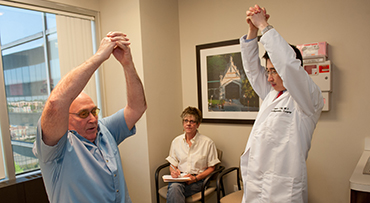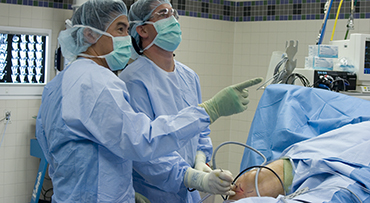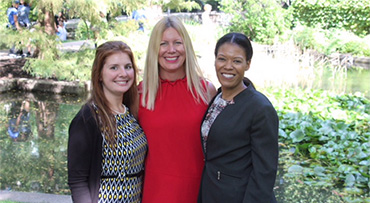 Close Dialog
Innovation & Technology
Our orthopaedic specialists are at the forefront of the latest advancements in orthopaedic surgery — including partial and total knee replacements, minimally invasive spine surgery and more.
For patients with spine pain, we offer neuro-decompression and stabilization of lumbar stenosis and spondylolisthesis, which has been shown to be a successful treatment. While multiple strategies exist to achieve these goals of surgery, an oft-utilized method at the University of Chicago is the minimally invasive transforaminal lumbar interbody fusion (MIS-TLIF).
We also offer an innovative approach for patients with knee pain called Mako total knee replacement, provides patients with a personalized surgical solution based on their diagnosis and anatomy. Advantages over traditional total knee replacement surgery include: a less invasive procedure, more precise alignment of the implant, reduction in the amount of bone removed, more natural circular motion and less disruption to soft tissue around the knee.
Continued Research
UChicago Medicine's mission is to inspire colleagues to create new knowledge, to communicate knowledge through medical education and to provide superior and compassionate healthcare in a collegial atmosphere. Basic, clinical and translational research in orthopaedic science is an integrated part of our graduate medical education. In addition to the clinical and educational commitments, our faculty is actively involved in a broad range of research on bone and musculoskeletal diseases, which has been highlighted in the following areas.
Our orthopaedic physicians and scientists are evaluating and developing new treatments and therapies, including developing new implants for joints, methods to improve tendon and ligament healing, innovating orthotic techniques, regenerating cartilage for joint repairs and more. With our research and clinical trials, we offer patients the newest treatment options before their are widely available, giving them to more innovative care possible.
History of Accomplishments
In 1930, UChicago Medicine established the nation's first full-time orthopaedic surgery faculty. Howard Hatcher, MD, a pioneer in the field of orthopaedic surgery and medicine, joined the department shortly after its inception, and his contributions to the educational programs at UChicago Medicine were foundational and groundbreaking. Dr. Hatcher was the first orthopaedic resident to work with Dr. Phemister. In 1938, Dr. Hatcher founded and became the first chief of the Section of Orthopaedic Surgery within the University of Chicago Department of Surgery.
Targeting Rehabilitation
The orthopaedic program at NorthShore University HealthSystem is a valuable and robust component of the orthopaedic surgery graduate medical education program at the University of Chicago Medicine. Five residents rotate continually through the NorthShore Orthopaedic Department with subspecialty rotations in total joint, foot and ankle, hand, trauma and spine, with fellowships offered in sports medicine and hand and upper extremity. Daily conferences on the NorthShore campus complement the UChicago Medicine programs with hand, trauma, surgical outcomes, arthroscopic correlation, journal club and spine conferences. Residents gain experience and exposure through the NorthShore orthopaedic outpatient clinic, operating rooms, Evanston Hospital (level-I trauma) ER, Ravine Way surgicenter and clinical offices of the faculty. They also participate in sub-specialty specific motor skills education programs in the NorthShore Orthopaedic Psychomotor Skills & Virtual Reality Laboratory. Another integral component of the residency and fellowship programs is the real-world experience gained through managing the NorthShore Community Health Center (CHC) clinics. The CHC Clinic provides experience with varying orthopaedic conditions from a wide patient population in preparation for their future practices.
Personalized Treatments
The musculoskeletal system is the arrangement of bones, muscles, joints, tendons and ligaments that protects your organs, shapes and supports your body, and is critical to all movement. Some of our orthopaedic surgeons concentrate on specific areas of the musculoskeletal system, such as the knee, hip or hand. Others focus on orthopaedic services within trauma care, sports medicine or pediatrics. These specializations give patients access to surgeons who are highly experienced in the latest treatments and techniques for virtually every orthopaedic condition.
Orthopaedic surgeons at the UChicago Medicine work on a multidisciplinary team that also includes primary care sports medicine specialists, physiatrists, physical and occupational therapists and advanced practice nurses -- all working together on prevention, diagnosis, treatment and rehabilitation for orthopaedic concerns and conditions.
Destination UChicago
At Destination UChicago Medicine, we know how overwhelming traveling for health care can be and we take pride in helping our patients and family members on their journey. If you are coming to UChicago Medicine from within the United States, our dedicated team of professional, compassionate and respectful navigators can assist you.
Musculoskeletal Center
As recognized leaders and pioneers in orthopaedic medicine, we help patients with complex musculoskeletal needs and continually strive to improve our care by researching and developing new treatments, devices, and both surgical and non-surgical techniques. We are at the forefront of orthopaedic care, whether you need a complex repair for a longstanding shoulder injury or a minimally invasive procedure on your knee to get you back to running again.
To learn more about our services or schedule an appointment, call 773-834-3531.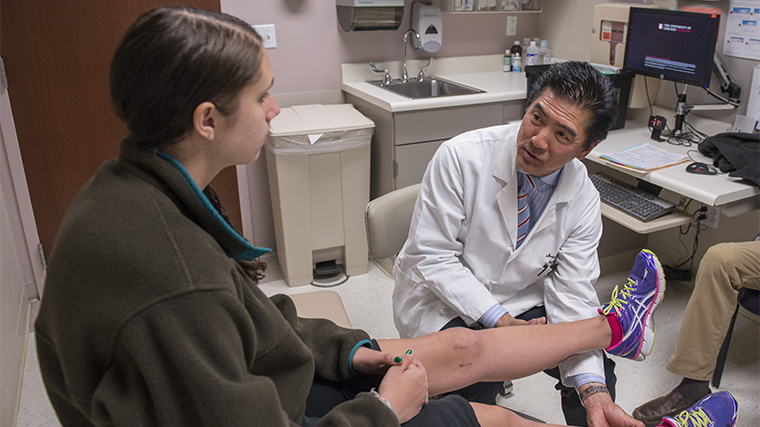 Find an Orthopaedic Location Near You
Learn more about orthopaedic care