At the Forefront of Digestive Disease Care
We provide care for all types of digestive conditions, from inflammatory bowel disease and liver disorders to esophageal, pancreatic and bile duct diseases, as well as all forms of gastrointestinal cancers. Our specialists offer exceptional care based in advanced, research-driven medicine for both common and rare conditions. We are one of the nation's top-ranked hospitals for gastroenterology and GI surgery.
Get a Second Opinion
Our specialists are at the forefront of medicine and can offer options not widely available at most hospitals.
Traveling to Receive Care?
Destination UChicago Medicine is a new program providing concierge services for patients traveling from beyond our service areas.

Digestive Diseases Center
The University of Chicago Medicine opened the first hospital-based gastroenterology department in 1927. We've been at the forefront of digestive disease care ever since.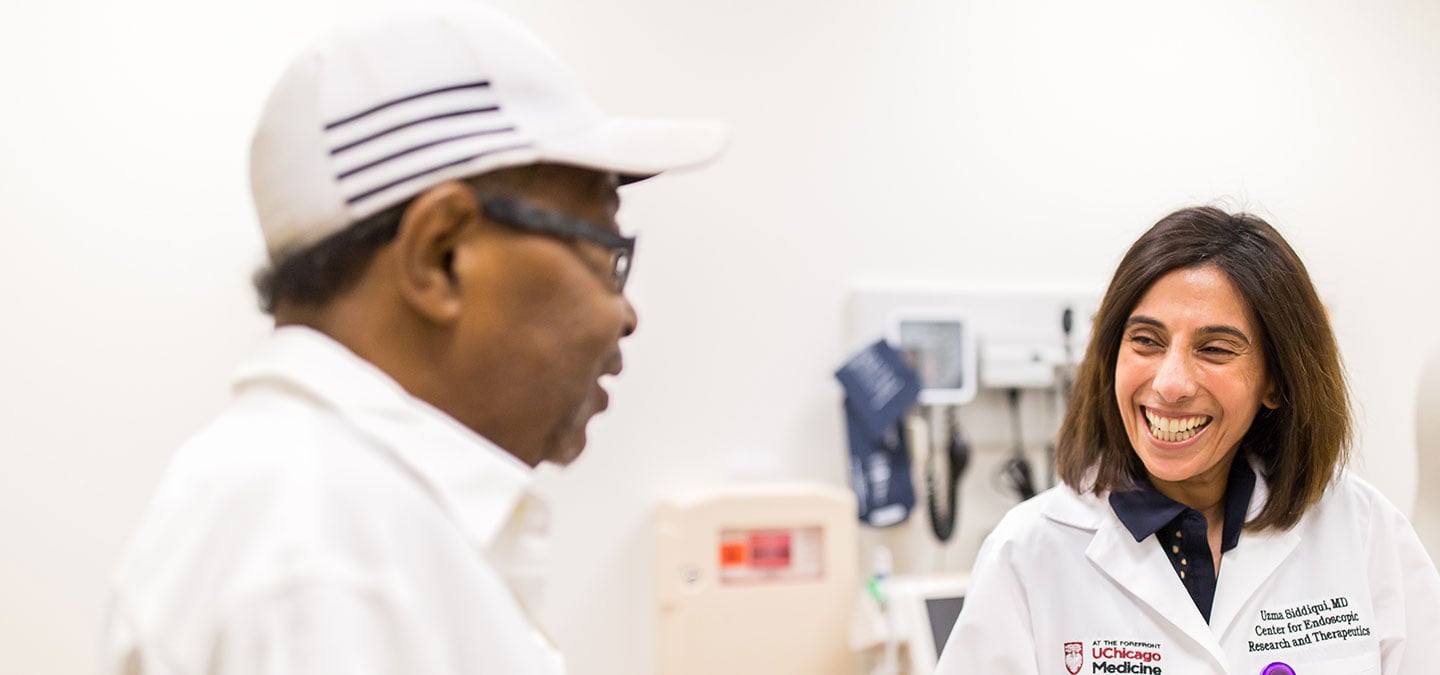 Digestive Diseases Related Articles