Endocrinology & Metabolic Disorders

Where Experts Come Together to Treat Hormonal Diseases and Conditions
When the pancreas, thyroid and other endocrine glands become diseased or dysfunctional, hormonal changes can have wide-ranging effects. That's why the University of Chicago Medicine embraces a team approach to endocrine problems, from common diseases like diabetes to rare genetic disorders. Our physician experts from endocrinology, surgery, oncology and other specialties will collaborate with you on the best treatment plan.
Endocrinology Conditions We Treat
Patients from around the region travel to UChicago Medicine for our expertise in diagnosing and treating a variety of hormonal problems. Many of our physicians are internationally or nationally respected experts in disorders of the thyroid, pancreas, parathyroid and other endocrine glands. Given the depth and breadth of our experience, we can offer diagnostic and treatment insights not commonly available elsewhere. Because UChicago Medicine is a major academic medical center, our patients have access to a wide range of experts and services. Other specialists can be consulted whenever endocrine disorders cause complications or serious diseases, from weight gain and foot conditions to heart disease and cancer.
Why Choose UChicago Medicine for Endocrinology
UChicago Medicine's Endocrinology and Endocrine Surgery teams are dedicated to ensuring patients gets the exact care they need and expect. We continue to breakthrough treatment limitations to offer a personalized treatment plan for you. Our unique combination of adult and pediatric subspecialists puts us at the forefront for discovery and treatment of endocrine disorders that span a lifetime. Many of the diseases we treat and investigate begin in childhood and transition through adulthood, requiring physicians and scientists with knowledge of these conditions to interact.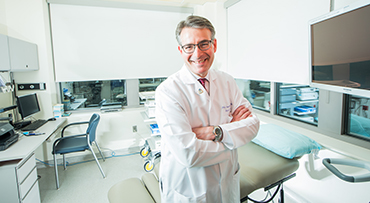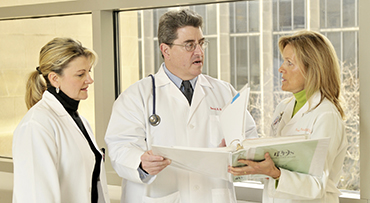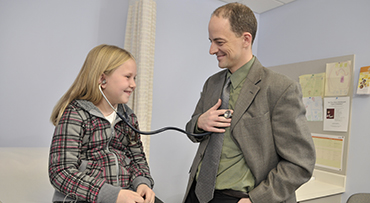 Close Dialog
Treatment & Diagnosis
Many of our physicians have written books and articles on diagnostic and treatment approaches for endocrine disorders. They are also involved in research to uncover new insights into the causes of these hormonal disorders, as well as clinical trials to test promising new therapies. As a result, our patients have access to the most advanced medical and surgical treatments.
When endocrine surgery is required (for example, to remove a diseased thyroid gland), our surgeons use minimally invasive approaches whenever possible. Using tiny instruments, they operate through small incisions, which reduces pain and scarring.
Some endocrine disorders can be difficult to diagnose, particularly rare genetic problems. Thanks to our Endocrine Hormone Assay Laboratory, our physicians can perform a range of diagnostic tests not available elsewhere.
Research & Accomplishments
Our endocrinology team includes national leaders in research who are finding new insights into the treatment of endocrine diseases and disorders. We are dedicated to using research to understand the causes, complications, diagnosis and treatments of endocrine conditions. Our physician-scientists are uncovering new treatments for diabetes, diabetes mellitus and thyroid disease. Through basic research, we transform these discoveries into new therapies that create and improve patient care.
Our research activities are supported by a number of different sources, including the National Institute of Health (NIH) and non-federal granting agencies. Several of our physicians have led investigations that have resulted in significant discoveries in diabetes, thyroid and sleep disorders. And the Kovler Diabetes Center combines our long tradition of excellence in clinical care, research and education.
Pediatric Endocrinology
Hormonal disorders can be difficult to detect and treat in children and adolescents. We can help. Pediatric endocrinologists at the UChicago Medicine Comer Children's Hospital are experts at treating a wide range of hormonal problems in young people. Working with you and your child's pediatrician, we can devise an individualized treatment plan for your child or teen that takes into account his or her diagnosis and unique needs.
Find an Endocrinology Location Near You
Request an Appointment
The information you provide will enable us to assist you as efficiently as possible. A representative will contact you within one to two business days to help you schedule an appointment.
To speak to someone directly, please call 1-888-824-0200. If you have symptoms of an urgent nature, please call your doctor or go to the emergency room immediately.
Endocrinology Related Articles