Diabetes Care: Kovler Diabetes Center

Advancing Diabetes Care and Accelerating Discovery
Managing the symptoms of diabetes can be a lifelong battle, but you don't need to face it alone. Experts at UChicago Medicine are ready to provide people with diabetes the comprehensive, immersive healthcare through their lifetime. We strive to help patients manage not only their diabetes, but also the challenges to social and emotional health that often accompany chronic illness.
World-Class Diabetes Care in Chicago
UChicago Medicine offers a patient-centered, science-based approach for managing insulin-dependent Type 1 diabetes, complex Type 2 diabetes, gestational, pre-diabetes and monogenic diabetes.
Our multidisciplinary team works with patients and referring physicians to address all the challenges of diabetes, from hypertension and vascular problems, to foot conditions and kidney disease.
With a dedicated group of certified diabetes specialists, we provide the latest in diabetes education and teach our patients vital self-management skills. We offer second opinions and ongoing treatment for people living with diabetes.
What is Diabetes?
Diabetes is the most common disorder of the body's endocrine system, and is characterized by consistently high glucose (sugar) levels in the blood because the body cannot properly process food for use as energy.
When we eat, most of the food is broken down into glucose, which the body uses for growth and energy. A hormone called insulin moves glucose from the bloodstream into individual cells, giving each cell the energy it needs to function.
In people with diabetes, one of two problems can occur:
The pancreas produces too little insulin, or no insulin.
The cells of the body do not respond appropriately to the insulin in the bloodstream.
The end result is too much glucose, or sugar, in the bloodstream. Consistently high blood sugar levels can lead to serious health problems, including blindness, kidney failure and nerve pain.
Our Kovler Diabetes Center Mission
The Kovler Diabetes Center continues to build on more than 100 years of diabetes patient care and research at the University of Chicago. Our mission is to provide holistic treatment, care and education that empower our patients to effectively manage their diabetes for a lifetime. We pursue this mission through four pillars: Clinical Care, Education, Community Outreach, and Research.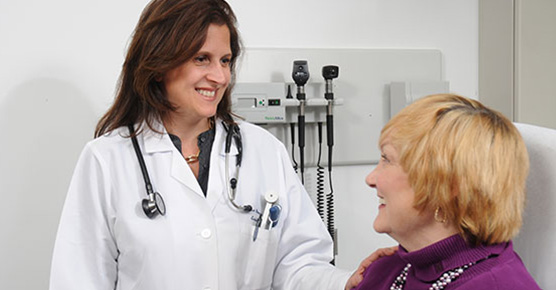 Diabetes Clinical Care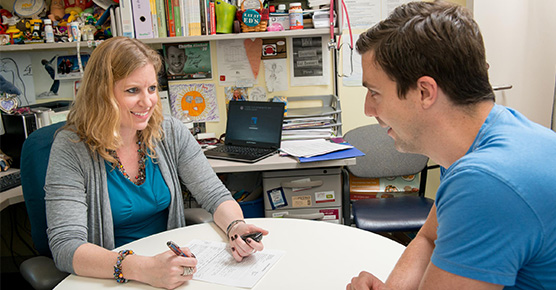 Diabetes Education
Diabetes Care at UChicago Medicine
5758 S. Maryland
5th floor, Suite 5A
Chicago, IL 6637
900 East 57th St.
8th Floor, Room 8144
Chicago, IL 60637
Request an Appointment
The information you provide will enable us to assist you as efficiently as possible. A representative will contact you within one to two business days to help you schedule an appointment.
To speak to someone directly, please call 1-888-824-0200. If you have symptoms of an urgent nature, please call your doctor or go to the emergency room immediately.
Diabetes Awareness: Expert Q&A
UChicago Medicine experts answer questions about diabetes; the symptoms, who is at high risk, and how our Kovler Diabetes Center helps diabetes patients through holistic treatments and education.