More than two decades ago, doctors at the University of Chicago Medicine decided to focus their efforts on treating diabetes in children and teens. Since then, our experts have helped young people with all types of diabetes, including rare forms of the disease.
Our experts provide comprehensive, individualized care for infants, children and teens with:
Monogenic diabetes, including neonatal diabetes and maturity onset diabetes of the young (MODY)
Our team of specialists provides holistic care to address the physical and social challenges that children and teens with diabetes may face. Physicians, nurses, staff and educators offer comprehensive medical support as well as programs designed to help patients live happy lives and effectively transition between infancy, childhood, young adulthood and adulthood. We also work with patients' siblings and families.
View All Pediatric Diabetes Services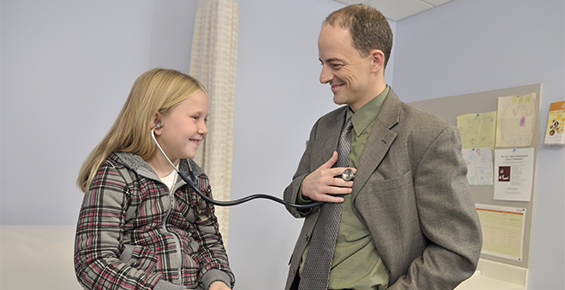 Pediatric Endocrinology
Comer Children's pediatric endocrinologists are experts in a wide range of endocrine disorders. We can help provide comprehensive diagnosis and advanced treatment options for your family.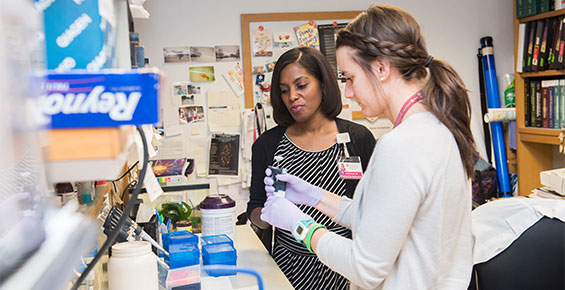 Clinical Trials
Our physicians are committed to offering clinical trials at Comer Children's that give our patients access to new treatment and therapies that are not widely available.
Our Pediatric Diabetes Locations
5401 S. Wentworth Ave.
Chicago, IL 60609
Patient Information
Your care and well-being are our primary concerns, and we want your stay to be as comfortable as possible.
Patient Information
Directions & Maps
We are here to help you find the best way to navigate to our locations. We offer step-by-step directions from every direction.
Directions & Maps
Second Opinions
Seeking the opinion of an expert can ease your mind and help you feel more secure in the medical decisions you are making.
Request a second opinion
---
Classes & Events
We offer relevant classes, screenings and support groups to help you lead a healthier life.
See all classes and events