Our Personalized Approach to World-Class Obstetric & Gynecologic Care
Experts at the University of Chicago Medicine provide a full spectrum of general and specialized obstetric and gynecologic care. From preventive well woman exams and prenatal care to minimally invasive surgery and high-risk pregnancy care, our team offers the latest advancements in reproductive health for women and girls.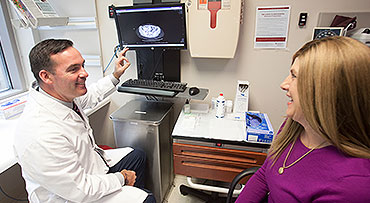 Gynecologic Cancer Treatment & Prevention
Telemedicine at UChicago Medicine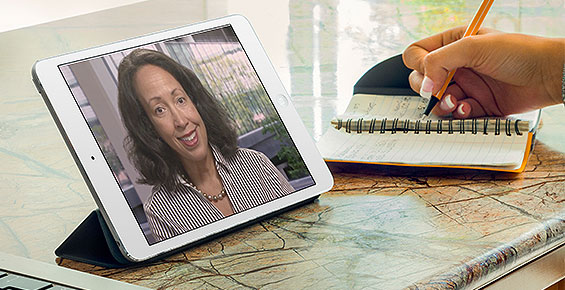 Schedule an OB/GYN Video Visit
For your convenience and safety, we offer secure and easy virtual visits for many of your gynecologic and obstetric needs. Our care providers can assess your symptoms, make a diagnosis, recommend treatment and send prescriptions to your pharmacy.
Submit an E-Visit for Vaginitis or a UTI
Complete an online questionnaire (e-visit) through your MyChart account to get a same-day diagnosis and a treatment plan for vaginitis (vaginal discharge) or a suspected urinary tract infection (UTI).

Get a Second Opinion Online
Whether you are facing a complex health issue or difficult treatment decision, getting a second opinion can help you make an informed decision about your care. Get an online second opinion from one of our experts without having to leave home.
Find an Obstetrics & Gynecology Expert Near You
Request an Appointment
The information you provide will enable us to assist you as efficiently as possible. A representative will contact you within one to two business days to help you schedule an appointment.
You can also make an appointment with our providers by:
– Scheduling a virtual video visit to see a provider from the comfort of your home
– Requesting an online second opinion from our specialists
– Filling out an online questionnaire (e-visit) to get a same-day diagnosis and treatment for common conditions.
To speak to someone directly, please call 1-888-824-0200. If you have symptoms of an urgent nature, please call your doctor or go to the emergency room immediately.
Meet Our Team
Our physicians and midwives are leading experts in world-class care for women and girls.
Refer a Patient
We provide assistance with referrals, physician-to-physician consultations and urgent/elective admissions.

Healthy Pregnancy After Cervical Cancer
Trachelectomy is a surgery so rare that only one doctor in Illinois performs it. If successful, it would enable Jennifer Zinga to have a third child, despite being diagnosed with cervical cancer. Against all odds, Jennifer and her husband, Tim, welcomed their third son, Rocco — just 19 months after her surgery.
Women's Health Related Articles