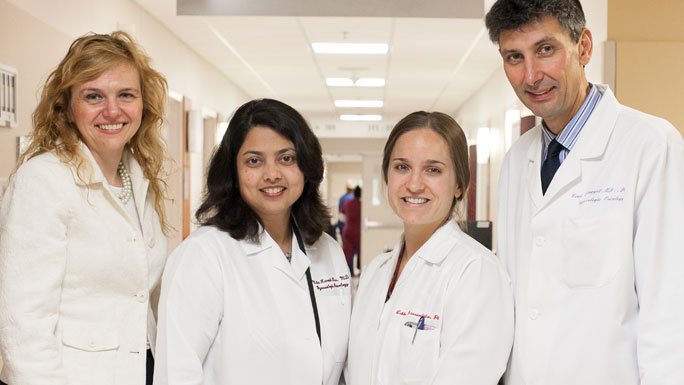 If you have ovarian cancer, you know the diagnosis can be physically and emotionally challenging. But you don't have to battle this cancer alone — our experts are here to help. The gynecologic oncologists at UChicago Medicine are highly experienced in diagnosing and treating ovarian cancer, including cancer of the fallopian tube and primary peritoneal cancer.
We care for patients who:
Have an ovarian mass that needs to be evaluated for risk of malignancy
Have a new or suspected diagnosis of invasive or recurrent ovarian cancer
Have a new diagnosis of primary or recurrent borderline tumor of the ovary, also known as low malignant potential (LMP) ovarian tumors
Want a second opinion on the best possible treatment
Are interested in participating in a clinical trial or study
Have a BRCA mutation or other inherited mutation that increases risk of cancer and wish to discuss approaches to reduce the risk of developing cancer, including prophylactic surgery
Why Choose UChicago Medicine for Ovarian Cancer Care?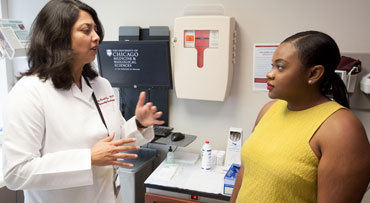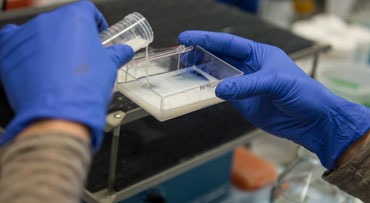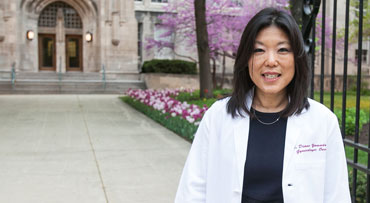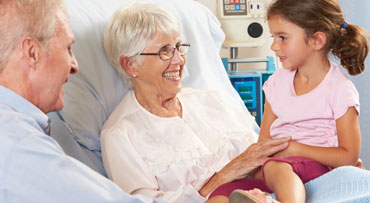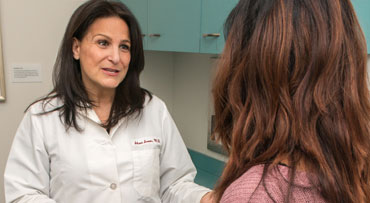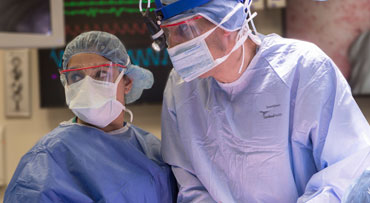 Convenient Locations for Gynecologic Oncology Care
Request an Appointment
The information you provide will enable us to assist you as efficiently as possible. A representative will contact you within one to two business days to help you schedule an appointment.
You can also make an appointment with our providers by:
– Scheduling a virtual video visit to see a provider from the comfort of your home
– Requesting an online second opinion from our specialists
To speak to someone directly, please call 1-888-824-0200. If you have symptoms of an urgent nature, please call your doctor or go to the emergency room immediately.