Comprehensive Cancer Center
More than 200 cancer experts
Cancer care in Chicago and suburban locations
Coronavirus Information for Cancer Patients, Survivors and Caregivers
University of Chicago Medicine medical oncologist and Interim Section Chief of Hematology and Oncology, Sonali M. Smith, MD, and gynecologic oncologist Nita Karnik Lee, MD, MPH, answer common questions about coronavirus for cancer patients, cancer survivors and their loved ones.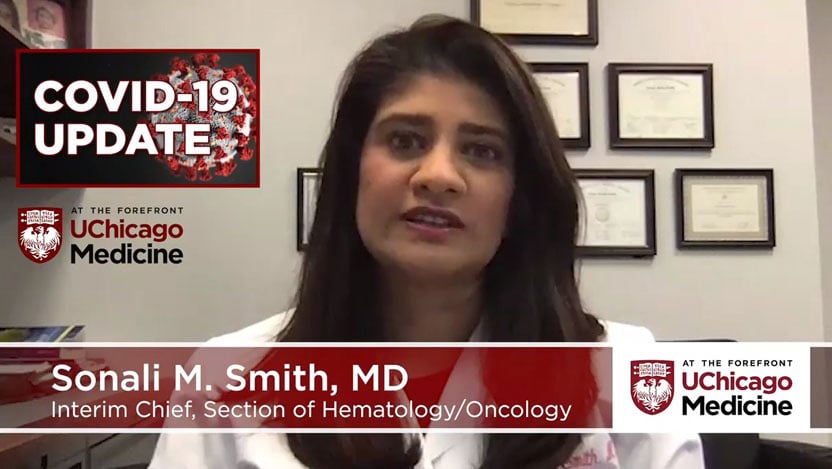 Cancer Care Services
With more than 200 cancer specialists, innovative treatments and leading-edge research, we're attacking cancer from every angle.
Participate in a Clinical Trial
As a lead site for the Clinical Trials Network, we have more than 300 open therapeutic trials and enroll more than 1,000 patients each year.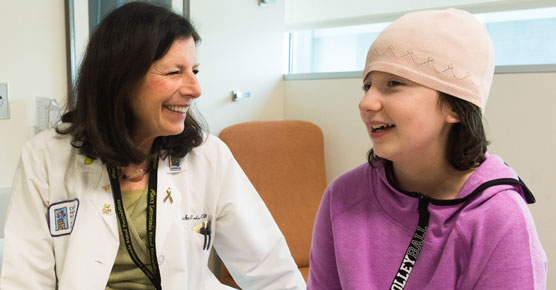 Pediatric Cancer Care
All of our efforts are dedicated to helping kids and teens with cancer beat the disease, so they can live active, full lives.
The Latest in Cancer Care & Research
Tab through topics. Hit enter or right arrow key to enter that section. Left arrow key goes back to topics.
Convenient Locations for Cancer Care
Request an Appointment for Cancer Care
Please complete this secure form to request an appointment with a UChicago Medicine cancer expert. A representative will contact you within one to two business days to help you schedule the appointment.
This form is not for same- or next-day appointments. If you prefer to speak with someone directly, please call 1-855-702-8222. If you have symptoms of an urgent nature, please call your doctor or go to an emergency room immediately.
For Referring Physicians
To refer a patient for cancer care, please call UCM Physician Connect at 1-800-824-2282.

Chef Triumphs Over Tongue Cancer
Cancer specialists across the country told top chef Grant Achatz that his only option for treating a stage 4 tumor was to remove most of his tongue. The head and neck cancer team at UChicago Medicine offered him a different approach, one that saved his tongue and his life.