Building a cancer program of the future on Chicago's South Side, where groundbreaking science and compassionate care intersect for an unrivaled approach to prevent, diagnose, study, treat and cure cancer.
Learn more

New Cancer Center
Chicago's First Freestanding Cancer Center
The 500,000-square-foot facility will provide patients and the community access to the newest diagnostic innovations and leading-edge therapies.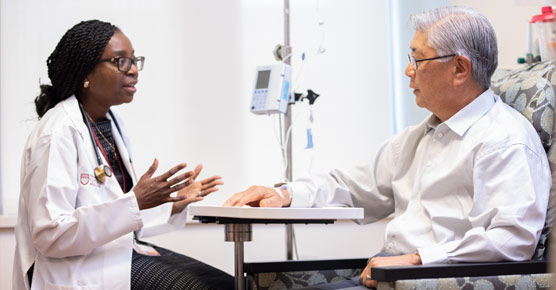 Providing Unparalleled Cancer Care
As one of only two NCI-designated Comprehensive Cancer Centers in Illinois and the only academic medical center on the city's South Side, UChicago Medicine is uniquely positioned to improve cancer care and outcomes in Chicago and the communities it serves.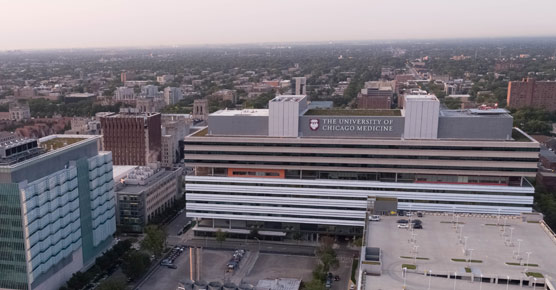 Strengthening the Health Care Ecosystem
The new cancer facility will add to an emerging ecosystem of health care on the South Side of Chicago, where community hospitals and UChicago Medicine play essential roles in ensuring residents get the right care at the right place at the right time.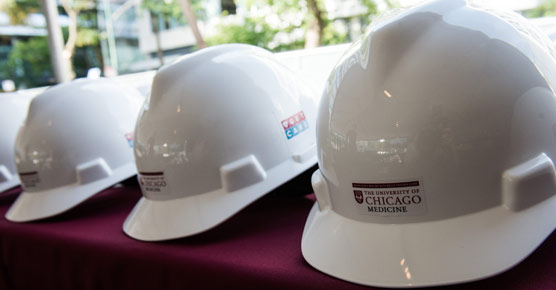 Timeline
UChicago Medicine filed a request in January 2022 to the state regulatory board to spend money on design and site planning for the proposed center. Based on regulatory approval, the facility would open to patients in 2026.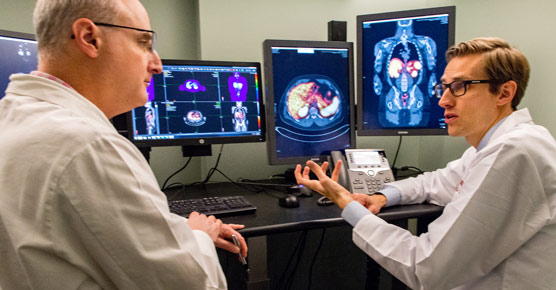 Cancer Center Facts
UChicago Medicine plans to establish the first freestanding facility dedicated to cancer care and research in Chicago. Here are highlights and other information about the proposed cancer center.
Our Legacy of Cancer Research Excellence
The late Janet Rowley, MD, DSc, pictured here receiving the 2009 Presidential Medal of Freedom for her role in defining the genetic basis of cancer, is part of UChicago Medicine's long legacy of excellence in cancer care and research.
Learn More About Our History of Cancer Breakthroughs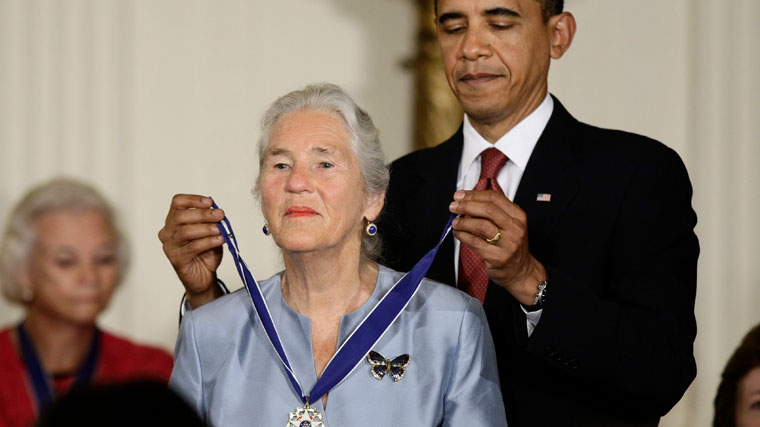 Cancer Patient Stories