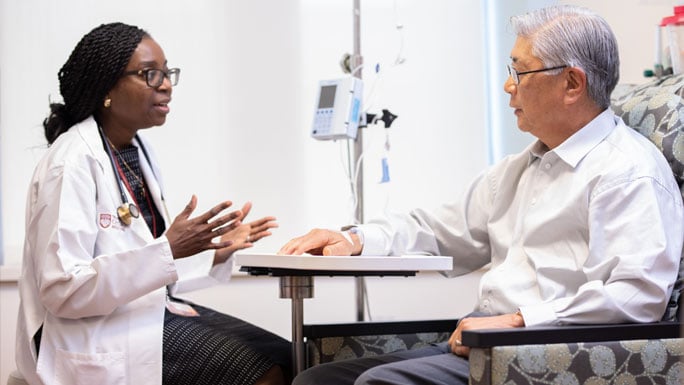 UChicago Medicine plans to build an international destination for cancer care, where patients and their families can find full-service, personalized care that is backed by clinical research and innovation.
UChicago Medicine credentials include:
One of just two NCI-designated comprehensive cancer centers in Illinois and 53 in the country. The "Comprehensive" distinction is the National Cancer Institute's gold standard for cancer programs and recognizes the innovative research, leading-edge treatments, and extensive community outreach and education initiatives conducted at or by the organization.
One of 32 U.S. institutions selected as Lead Academic Participation Sites for the NCI's National Clinical Trials Network, with more than 300 open therapeutic trials and more than 1,000 patients enrolled per year.
Ranked among the 25 top cancer hospitals by U.S. News & World Report.
Has more than 200 cancer specialists who care for patients of all ages.
The first site in the country to be certified for FDA-approved CAR T-cell therapies for specific blood cancers in adult and pediatric patients.