Give to the Comprehensive Cancer Center

Fueling Cancer Research and Care Through Philanthropy
Almost all of us are personally affected by cancer. In just a few short years, cancer is projected to be the No. 1 disease killing Americans of all ages. We want to stop cancer from reaching that milestone. Today, we have the tools — from genetics to immunotherapy to big data to clinical trials — and, at UChicago, the talent across a wide spectrum of expertise to bring the future near. Through the generosity of dedicated philanthropic partners, like you, our researchers are pioneering the next cancer breakthroughs and transforming patient outcomes. Together, we can answer cancer — and save lives.
Cancer Research Foundation Board of Trustees
The board advocates on behalf of the Comprehensive Cancer Center to increase its visibility locally, regionally and nationally and to enhance the center's public image as a leader in cancer research and patient care.
Learn more about the UCCRF Board of Trustees
Blood Donation Is the Gift of Life
A constant supply of blood is necessary for the life-saving treatments needed by many UChicago Medicine patients. Our on-site Blood Donation Center features comfortable reclining chairs, personal televisions and free snacks and drinks for donors. Call 773-702-6247 or complete our online form to schedule a donation appointment.
Learn About Donating Blood or Platelets at UChicago Medicine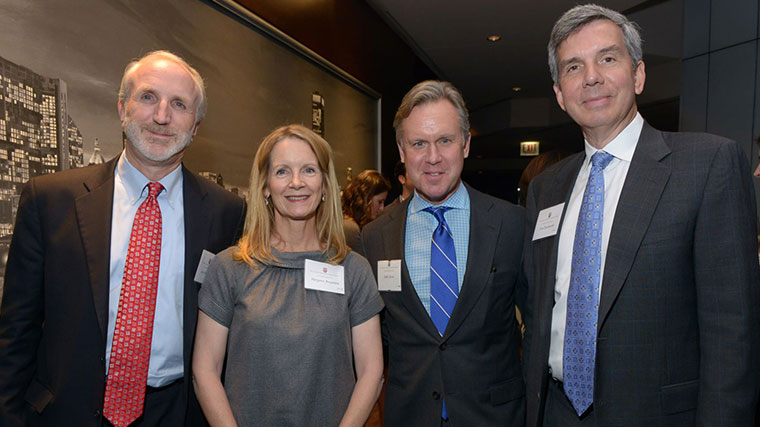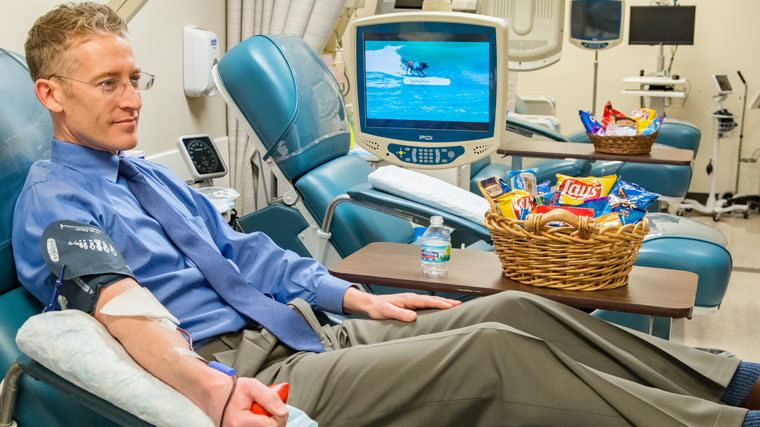 Supporting Cancer Research
Laila Rashid and Lexi Fielder, from UChicago Medicine and Biological Sciences Development, discuss the importance of supporting research. Learn about how donor funding supports our quest to advance research and improve cancer care.