About the Comprehensive Cancer Center

At the Forefront of Cancer Care & Discovery
At the University of Chicago Medicine Comprehensive Cancer Center, we know a cancer diagnosis can be life changing. We put minds at ease by seeing new patients quickly — and helping them understand their disease and treatment options. With more than 200 cancer specialists, innovative treatments, leading-edge research and clinical trials not available elsewhere, we're leading the way in the prevention, diagnosis and treatment of cancer. We are proud to be one of two NCI-designated comprehensive cancer centers in Illinois. The prestigious American College of Surgeons' Commission on Cancer has recognized our main campus location with its top accreditation and has designated UChicago Medicine Ingalls Memorial with its Outstanding Achievement Award, the highest award a community hospital can receive for excellence in cancer care.
Our scientists study disease at the molecular level and clinical researchers apply the knowledge discovered in our laboratories to create and test promising new treatments and procedures. Our experts bring patients hope as they test new therapies.
We also specialize in cancer control, prevention and population research while implementing new approaches to screening and prevention. We partner with our community by teaching state-of-the-art diagnostics to local physicians. And we work to encourage our neighbors to adopt a healthy lifestyle that includes cancer screenings. A key part of our mission is community research to eliminate health disparities among ethnic and social groups.
We're Building Chicago's First Freestanding Cancer Center
The 575,000-square-foot facility will provide patients and the community access to the newest diagnostic innovations and leading-edge therapies.
Learn More About the New Cancer Center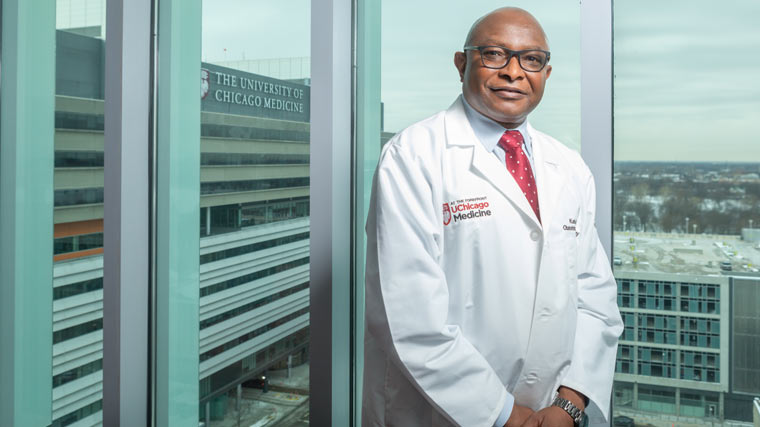 2022 Comprehensive Cancer Center Annual Report
We are proud of the accomplishments of our physicians and scientists who are leaders in their fields. Our annual report captures the advances in cancer research and care that defined 2022.
View our 2022 annual report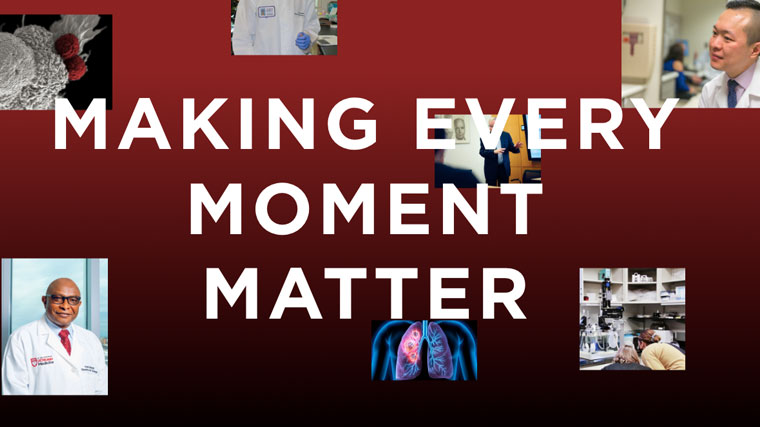 Our Legacy of Cancer Research Excellence
The late Janet Rowley, MD, DSc, pictured here receiving the 2009 Presidential Medal of Freedom for her role in defining the genetic basis of cancer, is part of UChicago Medicine's long legacy of excellence in cancer care and research.
Learn More About Our History of Cancer Breakthroughs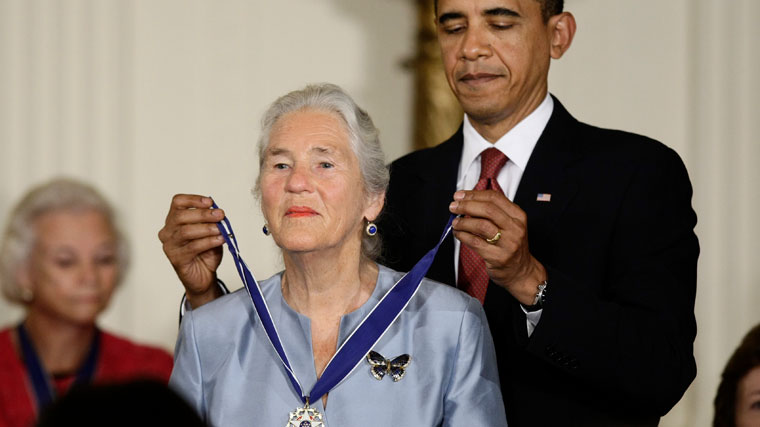 Convenient Locations for Cancer Care
Request an Appointment for Cancer Care
The information you provide in this form will enable us to assist you as efficiently as possible. A representative will contact you within one to two business days to help you schedule an appointment.
For your convenience, you can make a virtual visit appointment with a cancer expert in the following ways:
– Schedule a virtual video visit to see a provider from the comfort of your home
– Newly diagnosed patients can schedule a 15-minute introductory Express Expert Cancer Opinion virtual session at no cost
– Request an online second opinion from our specialists
To speak to someone directly, please call 1-855-702-8222. If you have symptoms of an urgent nature, please call your doctor or go to the emergency room immediately.
For Referring Physicians
To refer a patient for cancer care, please call UCM Physician Connect at 1-800-824-2282.
Cancer Care Defines Excellence
UChicago Medicine focuses on excellent outcomes and an improved quality of life for cancer patients.