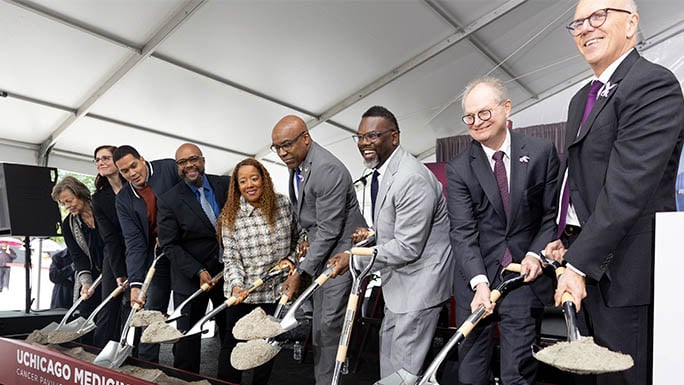 Jan. 31, 2022 — UChicago Medicine submitted request to the state regulatory Health Facilities and Services Review Board (HFSRB), seeking approval to design and plan site for proposed cancer center.
February 2022 — HFSRB holds a public meeting, giving UChicago Medicine the opportunity to discuss the project with the community.
Fall 2022 — UChicago Medicine plans to file a subsequent certificate of need application for construction.
September 2023 — Groundbreaking, estimated start of construction
2027 — Anticipated date when new cancer hospital opens to patients