Pediatric Cancer

Pediatric Cancer Care
A diagnosis of cancer can be devastating for a child and their family. But there is cause for hope. Our UChicago Medicine Comer Children's pediatric cancer specialists are at the forefront of cancer care, utilizing innovative therapies and proven treatments to provide comprehensive, effective care.
Pediatric Cancer Conditions & Services
Why Choose UChicago Medicine Comer Children's Hospital for Pediatric Cancer
Our pediatric oncologists and hematologists provide exceptional care for children with cancer, no matter how common or rare the diagnosis.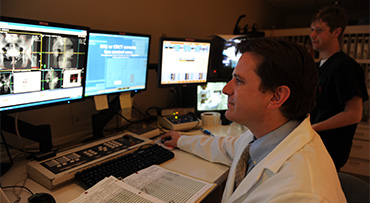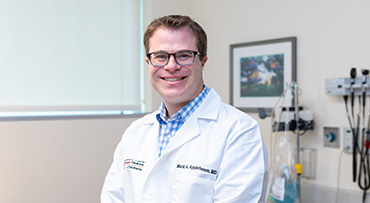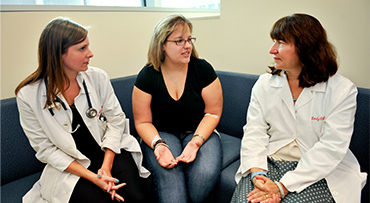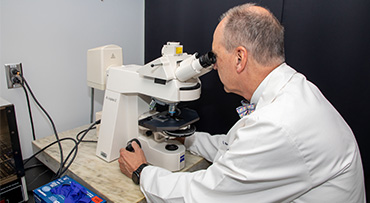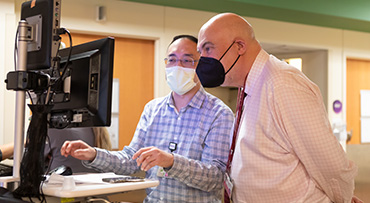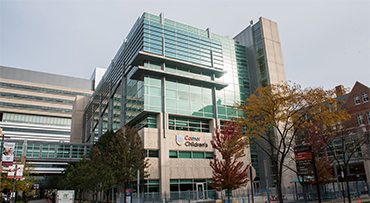 Close Dialog
Advancing Treatments
We are on top of the latest breakthroughs in pediatric cancer and pass these on to our patients as quickly as possible. Our program is a leading member of the Children's Oncology Group (COG) — the national cooperative group studying childhood cancer. As members of COG, our physicians collaborate with other leading pediatric oncologists from around the world to identify better ways to diagnose and treat childhood cancers. As a result, our patients benefit from the most promising cancer therapies soon after they are discovered.
Our physicians are continuously asked to participate in — and often lead — national research trials by the National Institutes of Health and other respected organizations. For example, we're one of only 14 medical centers in North America with access to phase 1 clinical trials for neuroblastoma. At any one time, there are more than 80 cancer clinical trials available to young patients at Comer Children's. Because of the innovative research conducted here, our patients often have access to new treatments years before they are widely available elsewhere.
World-Renowned Physicians
Our kid-friendly, family-centered program is staffed by outstanding physicians, some of whom are widely recognized for their efforts to improve cancer care in children. Here are just a couple of examples:
John Cunningham, MD, director of Hematopoietic Stem Cell Transplantation, is acclaimed for his work studying malignant and non-malignant blood diseases. One way Dr. Cunningham is helping advance care is by finding new methods to expand the donor pool for children awaiting stem cell transplants. He's now piloting a study that uses stem cells procured from biological parents for kids who don't have a sibling match.
Our neuroblastoma program is led by Susan Cohn, MD, an authority on this childhood cancer. Dr. Cohn is a national leader in conducting clinical trials for the disease, including phase 1 trials for aggressive, relapsed neuroblastoma.
Understanding Adolescents
A large percentage of our patients are teenagers or pre-teens. As a result, our staff have a special appreciation for the issues that adolescents face when they develop cancer.
Our social workers, nurses and child life specialists help adolescent patients through these issues. Teens can also talk to peers in our teen lounge or through our teen support group. If necessary, patients and their families can meet with a therapist from our child and adolescent psychiatry group.
Premier Cancer Research
Our pediatric cancer program is a core part of the internationally recognized University of Chicago Medicine Comprehensive Cancer Center, which is dedicated to uncovering the causes of cancer and in finding the best methods to cure and prevent cancer. We are one of only two National Cancer Institute (NCI)-designated Comprehensive Cancer Centers in the state. Here, nearly 200 of the brightest minds in research are focused on cancer discoveries and are working to bring breakthroughs from the lab to the bedside as quickly as possible. This concentration of leading cancer scientists in basic, translational, clinical and population research is unmatched in Illinois.
Funding from the NCI and other highly respected organizations provides valuable resources for a wide variety of cancer-fighting efforts, from investigating hematological malignant diseases, to developing new treatments for neuroblastoma and sarcoma. Other key programs are researching the best match of medicines to patients' specific genetic types (pharmacogenomics). And, we are advancing medical imaging techniques to better detect and visualize tumors.
Help for Most Challenging Cases
Our staff's high level of expertise and skill allows them to take care of very sick children who may be considered too difficult to treat at other pediatric hospitals. Our physicians regularly treat children who have advanced, refractory forms of cancer.
Comprehensive Cancer Care
Our experienced team of pediatric cancer specialists provides the most advanced care available to more than 3,000 young people each year. We diagnose and treat children from infancy to adulthood with all major and rare forms of cancer. We provide the latest cancer therapies and treatments, including:
CAR T-cell therapy, a breakthrough gene therapy for acute lymphoblastic leukemia (ALL). UChicago Medicine was the first in Illinois to be certified to offer this advanced form of immunotherapy.
The most recent approaches to chemotherapy, including newer targeted agents
Stem cell transplants, which can often cure advanced cancers in very sick children
The latest radiation therapy techniques, which target cancer cells without harming healthy tissue
Surgery performed by pediatric surgeons who specialize in minimally invasive techniques and other surgical approaches that help to reduce the trauma of surgery
Supportive therapies to reduce fatigue, infections, bleeding, nausea and other problems that may develop due to cancer or cancer treatments
Genetic testing and counseling to help children and families that may have hereditary forms of cancer
Proactive care for survivors of childhood cancers to prevent and treat any long-term issues associated with cancer therapy
Pediatric Cancer Resources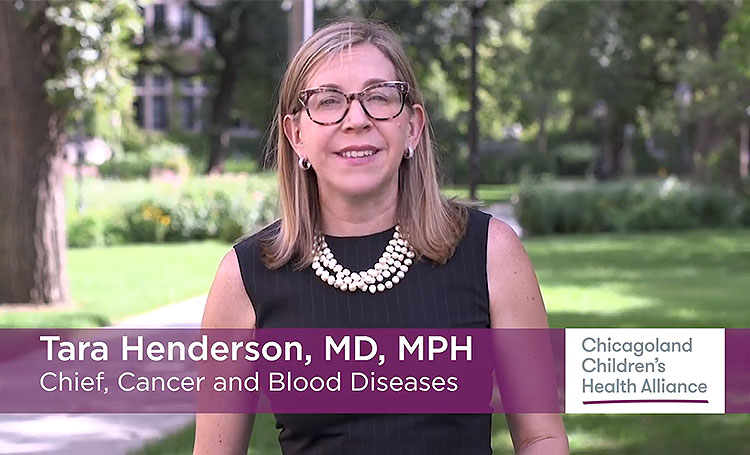 Our Pediatric Cancer Locations in Chicago and Merrillville
Request an Appointment
The information you provide on this secure form to request an appointment with a Comer pediatric cancer expert will enable us to assist you as efficiently as possible. A representative will contact you within one to two business days to help you schedule an appointment.
You can also make an appointment with our providers by:
– Scheduling a virtual video visit to see a provider from the comfort of your home
– Requesting an online second opinion from our specialists
To speak to someone directly, please call 773-702-6169. If you have symptoms of an urgent nature, please call your doctor or go to the emergency room immediately.
For Referring Physicians
To refer a pediatric patient for cancer care, please call UCM Physician Connect at 1-800-824-2282.
Pediatric Cancer Articles