The University of Chicago Medicine Comer Children's Hospital welcomes the opportunity to provide a second opinion on the diagnosis or treatment plan of your child's cancer or blood disease.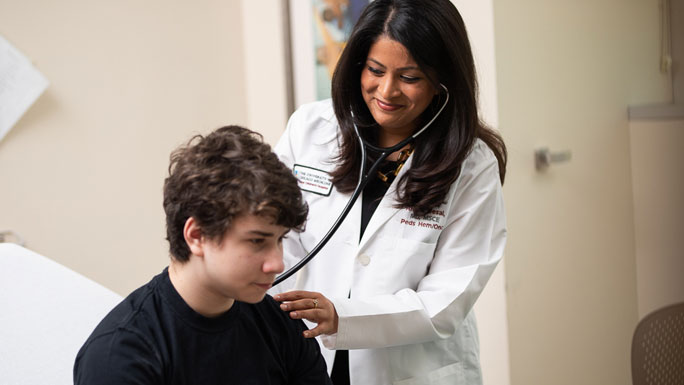 Our pediatric hematologists, oncologists and cellular therapy specialists are truly at the forefront of cancer care for children and can provide expertise to help guide your decision about treatment for your child. We are experienced in all types of childhood cancer and blood diseases and are national leaders in clinical care and research. UChicago Medicine also offers access to the latest therapies and clinical trials often not yet widely available.
We have particular expertise in the areas of:
We are dedicated to giving you a second opinion on a timely basis. Most opinions can be accommodated within two days of contacting the program, but can be expedited depending on urgency.
We will help you understand your options so you can choose the best treatment plan for your child.
To make an appointment for a second opinion, call 773-702-6808.