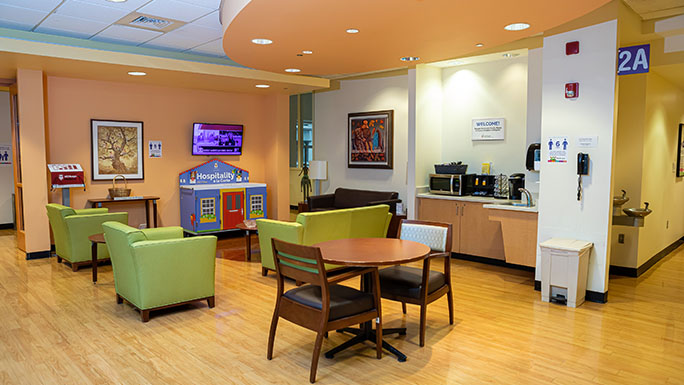 At the University of Chicago Medicine Comer Children's Hospital
The University of Chicago Medicine Comer Children's Hospital provides many resources to help children and their families live with cancer. Our resources include:
Childhood Cancer Survivors Center: The impact of cancer and its treatment can last long after a child has been cured. This unique Center offers long-term follow-up through adulthood to monitor the impact of the disease and treatment on the patient's growth, organs, fertility, emotional development, and more.
Child Life Program: Kids want to feel like kids, even when they're sick. Our child life services and personnel use play, art and other approaches to take some of the scare away from the cancer experience and to help kids feel as normal as possible, in spite of their disease.
Ronald McDonald House: Located near Comer Children's, the Ronald McDonald House provides a home away from home for families while their child is hospitalized for cancer care.
Cancer Resource Center: In partnership with the American Cancer Society, we have created an all-inclusive resource center that offers health information and social services to cancer patients and their families.
Palliative Care: Providing comfort to very ill patients and their families is a priority we take to heart. Our palliative care team includes experts at treating pain and other quality-of-life issues that accompany patients during treatment or at the end of life.
External Patient Resources and Support Groups
The University of Chicago Medicine and Comer Children's provide links to other organizations as a service to our site visitors. We are not responsible for information or services provided on other Web sites.