We're Here to Help
At the University of Chicago Medicine, everyone on our cancer team is dedicated to providing comprehensive, compassionate care. Our cancer care extends beyond medical treatment. We offer an array of supportive oncology services, including cancer nutrition, mental health counseling and social work services to help you and your family adjust to diagnosis and treatment.
The Coleman Foundation Supportive Oncology Outpatient Care Suite provides a private, inviting and comforting space for patients and loved ones to receive supportive services in one convenient location on the 6th floor of the Duchossois Center for Advanced Medicine (DCAM) on our main campus.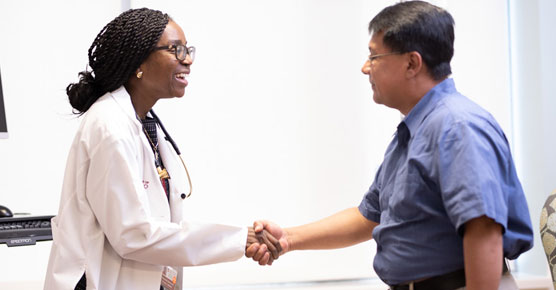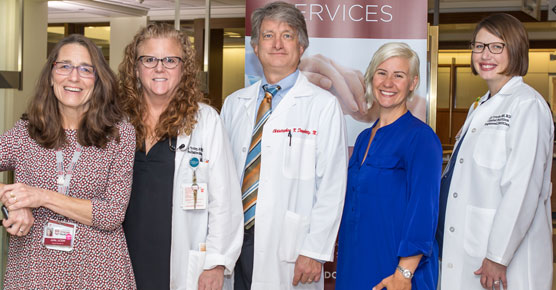 Helping You Cope With Cancer
Our Supportive Oncology program offers a range of services to support you and your family during your cancer treatment.
Caregiver Support
Advice and resources to help caregivers before, during and after caring for a loved one with cancer.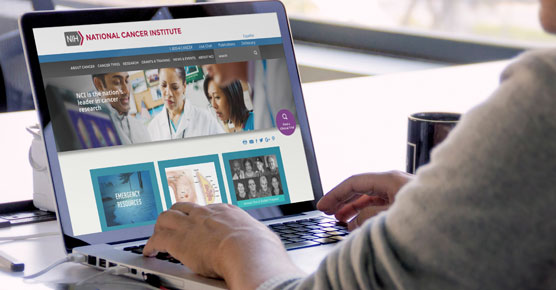 Helpful Resources
Access trusted local and national external resources and websites to help you through your cancer journey.
For Patients & Visitors
View comprehensive information about directions, parking, visiting hours, preparing for your stay, dining options and more.
Coronavirus Information for Cancer Patients, Survivors and Caregivers
University of Chicago Medicine medical oncologist and Interim Section Chief of Hematology and Oncology, Sonali M. Smith, MD, and gynecologic oncologist Nita Karnik Lee, MD, MPH, answer common questions about coronavirus for cancer patients, cancer survivors and their loved ones.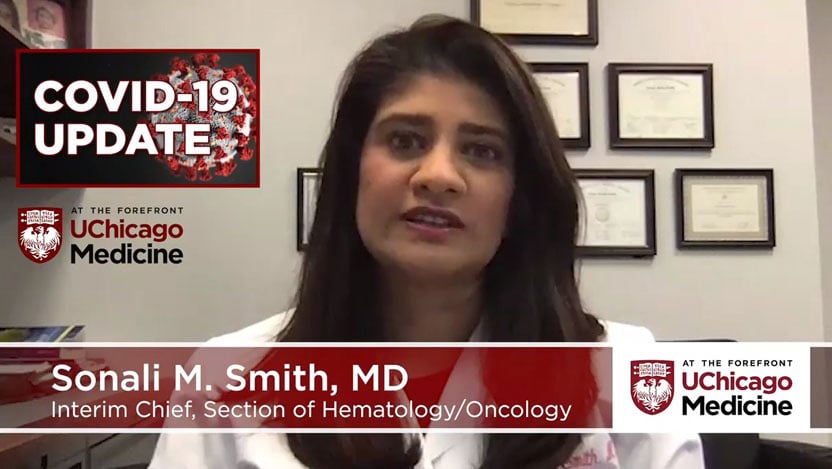 Convenient Locations for Cancer Care
Request an Appointment for Cancer Care
Please complete this secure form to request an appointment with a UChicago Medicine cancer expert. A representative will contact you within one to two business days to help you schedule the appointment.
This form is not for same- or next-day appointments. If you prefer to speak with someone directly, please call 1-855-702-8222. If you have symptoms of an urgent nature, please call your doctor or go to an emergency room immediately.
For Referring Physicians
To refer a patient for cancer care, please call UCM Physician Connect at 1-800-824-2282.

Supportive Oncology Services
At UChicago Medicine, we believe in treating more than just the disease of cancer. Our supportive oncology team is dedicated to helping patients have the best possible quality of life during and after cancer treatment.