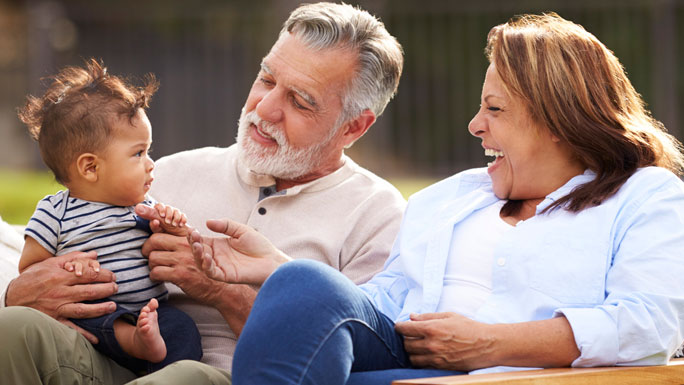 Now that you have completed or almost finished your cancer treatment, you are likely looking forward to returning to life BC (before cancer). But some things have changed. Depending on the type of cancer you have and the treatments you have received, you may have side effects or an increased risk of other conditions, such as heart disease or osteoporosis. You may also find yourself worrying about your cancer coming back or a new type of cancer developing.

At the UChicago Medicine Comprehensive Cancer Center, we are committed to walking side by side our patients, both during and after treatment. Our team includes physicians and other clinicians who specialize in treating various health effects of cancer and cancer treatment, including heart problems, nerve issues (i.e., tingling and numbness), fertility and sexual concerns. In addition, our supportive oncology team can provide nutritional advice, physical and occupational therapy and other support services. Counseling and psychotherapy services are also available based on your insurance.

Our clinician-researchers are busy uncovering ways to reduce treatment side effects that can potentially help current patients and future survivors. For instance, Tara Henderson, MD, MPH, helped discover that decreasing radiation dosages can lower the risk of second cancers among childhood cancer survivors. In addition, Mark Ratain, MD, and his colleagues have been working to lower the high costs of cancer treatment (i.e., the financial toxicity) by reducing the amount of expensive medicines patients take. Patients are seeing similar results despite taking fewer drugs.
What to Expect as a Cancer Survivor
As a cancer survivor, you are joining a large and growing community. By 2026, the number of cancer survivors is expected to reach more than 20 million thanks to major advances in diagnosis and treatment.

To minimize future risks and to ensure the best quality of life, cancer survivors need to arm themselves with information about their health and collaborate with their healthcare providers.
Our Childhood and Adolescent and Young Adult Cancer Survivor's Center is geared to the unique survivorship needs of patients who develop cancer before age 21 and survive at least two years. Our multidisciplinary team will provide specific advice on how you can prevent and treat long-term health effects of cancer treatments.

Patients who develop other types of cancer after age 40 should talk with their cancer team to identify a personalized care plan for follow-up care and screenings, based on the latest evidence-based practices, as well as your own personal needs. Recommendations might include some or all of the following:
What cancer screenings you should get and how often
Treatment for any current symptoms or side effects of your cancer or treatment
Whether you have an elevated risk of developing a health condition, such as heart disease, osteoporosis or a secondary cancer as a result of your cancer treatment, along with recommended preventive and treatment measures
A recommendation for genetic testing and counseling for you and your loved ones, which can be provided at UChicago Medicine's premier Cancer Risk and Prevention Clinic
Referrals to specialists who can provide specialized care for side effects and/or other conditions caused by cancer treatment
Recommendations for nutrition counseling, occupational therapy, psychological or psychiatric counseling and other supportive oncology services.
You may also choose to come to UChicago Medicine for some or all of your follow-up care. We can deliver your care plan to outside providers upon the patient's request. A copy will also be given to the patient and is available in MyChart.
Common Concerns of Cancer Survivors
Many cancer survivors struggle with the following concerns. Here's how to find help for these issues.
Resources for Cancer Survivors
While your cancer team can help you with many health issues related to your cancer or cancer treatment, they may refer you to other UChicago Medicine specialists for specific concerns, including the following:
The following organizations in the Chicago area offer support groups, social activities, healthy lifestyle activities, exercise sessions, educational workshops and other resources to anyone impacted by cancer:
Coronavirus Information for Cancer Patients, Survivors and Caregivers
University of Chicago Medicine medical oncologist and Chief of the Section of Hematology and Oncology, Sonali M. Smith, MD, and gynecologic oncologist Nita Karnik Lee, MD, MPH, answer common questions about coronavirus for cancer patients, cancer survivors and their loved ones.