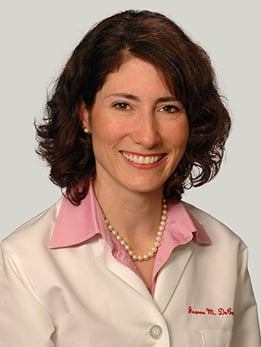 Jeanne DeCara, MD, is a general cardiologist who treats patients with a variety of heart problems, such as
coronary artery disease
,
heart failure
,
heart valve
problems, abnormal stress tests,
hypertension
and hypercholesterolemia.
She has a particular interest in diagnosing and treating heart disorders among patients who have received — or are about to receive — chemotherapy, with potential cardiac side effects, and/or who have had chest radiation therapy as part of their cancer treatment. Dr. DeCara's research focuses on the application of noninvasive imaging techniques for the diagnosis and prognosis of patients with clinical and subclinical heart disease.