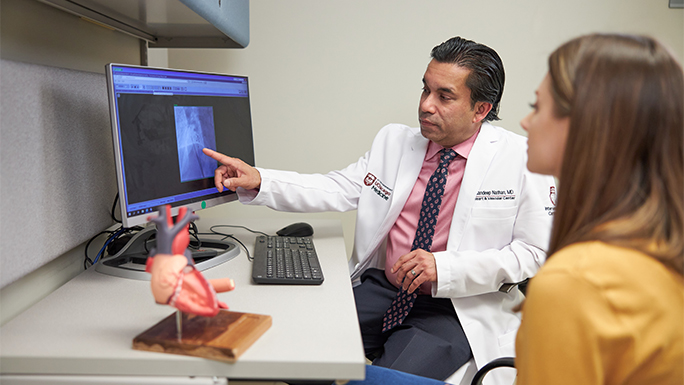 The University of Chicago Medicine is home to one of the most respected cardiology programs in the country, and our physicians are leaders in diagnosing and treating a wide range of valve and structural heart conditions. Our highly trained interventional cardiologists, cardiac surgeons and vascular surgeons offer the latest medical therapies, nonsurgical procedures and surgical solutions — including minimally invasive techniques — for patients with heart valve conditions.
What is Heart Valve & Structural Heart Disease?
Valve and structural heart disease is an umbrella term that encompasses the full scope of conditions caused by defects or abnormalities in the heart's valves, walls and/or muscle. Heart valve conditions are either congenital (present at birth) or can form later in life due to aging, infection or correlated underlying condition.
In a healthy heart, all four heart valves (mitral, aortic, tricuspid and pulmonary) work together to pump blood from the upper chambers (aria) into the lower chambers (ventricles) to push blood out to the lungs and vital organs. When one or more of these valves is damages or defective, the heart cannot function as efficiently and can lead to serious health complications. However, patients can feel confident that our cardiologists and cardiac surgeons have the extensive experience necessary to diagnosis and treat high-risk patients, including complex valve disease.
What are the Symptoms of Structural Heart Disease?
Symptoms and severity of structural heart disease will vary depending from patient to patient, but the most common symptoms are:
Chest pain or tightening
Fatigue
Heart palpitations/irregular heart beats
High blood pressure
Kidney dysfunction
Leg cramping
Migraines
Shortness of breath/Difficulty exercising
Stroke
Transient ischemic attack (TIA) also know as a mini-stroke
These symptoms may be a sign of a heart condition or of another medical condition. If you experience one or more of the above symptoms, contact your physician for further evaluation.
Why UChicago Medicine for Valve Disease
Our cardiologists and cardiac surgeons excel at not only diagnosing structural and valve heart disease, but also creating a personal treatment plan for each patient that complements their exact needs and wants.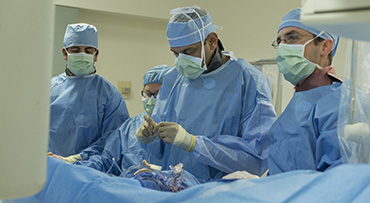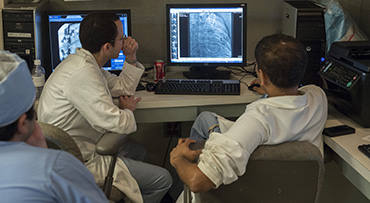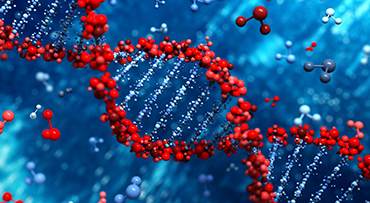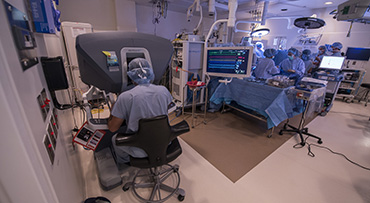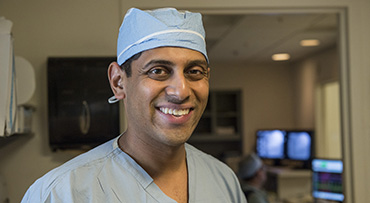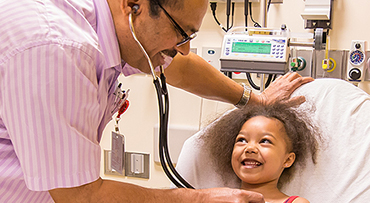 Close Dialog
Innovative Treatments
We are internationally recognized experts in valve and structural heart conditions and perform a wide range of advanced treatment to tailor care to each distinct person and their diagnosis.
This team uses state-of-the-art technology and offers the latest surgical and interventional techniques, many of which are minimally invasive. Our physicians have pioneered novel, minimally invasive transcatheter techniques for a variety of structural heart disorders, and our robotic surgery program performs more procedures than any other in the United States. Our goal is to offer patients the best treatment strategy for their needs that simultaneously minimizes pain and recovery time.
Dedicated Care
Our multidisciplinary diagnosis and treatment strategy allows us to deliver the highest level of patient-centered care. Through constant collaboration and discussion, the interdisciplinary team creates a personalized treatment plan designed to maximize results. We welcome complex cases and high-risk patients, and work together to find novel ways of treating patients seeking their second or third opinion.
Advancing Research
With medicine constantly evolving, our valve and structural heart physician-scientists are engaged in active research to discover new ways of managing these conditions. We strive to continue advancing medicine to ensure better outcomes and higher patient satisfaction.
Unparalleled Surgery Expertise
At UChicago Medicine, we offer advanced surgical solutions to treat heart failure, heart valve disease and many other heart conditions. From reconstructing failing hearts to performing minimally invasive and robotic cardiac surgery, our surgeons are helping people with heart disease return to active, full lives.
At the core of our heart surgery program is a team of internationally known cardiac surgeons who are leaders in the field, often among the first to perform groundbreaking procedures.
Our surgeons perform a wide range of heart surgery operations, from more common procedures such as coronary bypass surgery and mitral valve repair, to complex heart remodeling for severe heart failure. This breadth of expertise means that our surgeons bring advanced skills to every surgical case — using innovative techniques to make surgeries more effective, while reducing the risk for complications.
Congenital Heart Disease
At UChicago Medicine, we understand that adults with congenital heart disease require care that cannot be delivered by adult or pediatric cardiologists alone. In response to this need, we created the Center for Adults with Congenital Heart Disease.
Our center's multidisciplinary staff of adult and pediatric cardiologists, interventional cardiologists, cardiac surgeons, electrophysiologists and other specialists provide personalized care for adults 18 years and older with any type of congenital heart problem. This multidisciplinary approach affords us the ability to treat patients with repaired or unrepaired defects who also may have co-existing heart and medical diseases.
Our heart specialists are internationally recognized for their expertise in treating congenital heart disease. In fact, patients of all ages from around the world travel to the University of Chicago to receive care for congenital heart problems.
Pediatric Heart Care
Comer Children's Hospital cardiologists and cardiac surgeons are experts in the diagnosis and treatment of heart valve conditions. Our patients are our priority; we take time to get to know each family, understand the cause and severity of each child's condition, explain our diagnostic process and answer any questions you may have about heart valve conditions.
Find a Valve Disease Location Near You
Request an Appointment
The information you provide will enable us to assist you as efficiently as possible. A representative will contact you within one to two business days to help you schedule an appointment.
You can also make an appointment with our providers by:
– Scheduling a virtual video visit to see a provider from the comfort of your home
– Requesting an online second opinion from our specialists
– Filling out an online questionnaire (e-visit) to get a same-day diagnosis and treatment for common conditions.
To speak to someone directly, please call 1-888-824-0200. If you have symptoms of an urgent nature, please call your doctor or go to the emergency room immediately.
Learn more about heart and vascular disease