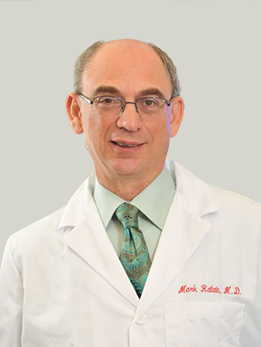 Hematology and Oncology (Cancer) | More
Leon O. Jacobson Professor of Medicine Director, Center for Personalized Therapeutics
Associate Director, Clinical Sciences for Comprehensive Cancer Center
Chief, Hospital Pharmacology
UChicago Faculty Physicians hold faculty positions with the University of Chicago and provide care for patients on the academic health system's main campus in Hyde Park and in care centers throughout the Chicago region.
Close
855-702-8222
Mark J. Ratain, MD, is an expert in the use of investigational agents to treat advanced solid tumors in addition to his specialty in the clinical pharmacology of marketed drugs. Dr. Ratain has an interest in the clinical development of new oncology drugs, and more recently, his research focused on the use of pharmacogenomics to guide personalized prescribing and interventional pharmacoeconomics. Through this research, he is aiming to decrease prescribing costs through the use of lower dosages, less frequent dosing, shorter duration of treatment, and/or therapeutic substitution.
Dr. Ratain is an international leader in phase I clinical trials, pharmacogenetics and clinical trial methodology, and he created the new discipline of interventional pharmacoeconomics. His work can be found in more than 500 published articles and book chapters.
He has also received several awards/recognitions for his dedication to improving medicine. In 2015, Dr. Ratain received the Award in Excellence in Clinical Pharmacology from the Pharmaceutical Research and Manufacturers of America Foundation. In 2016 he was the nominee (Scientific Advances), from the Giants of Cancer, OncLive and in 2019 Dr. Ratain presented the Gruber Lectureship at Thomas Jefferson University.