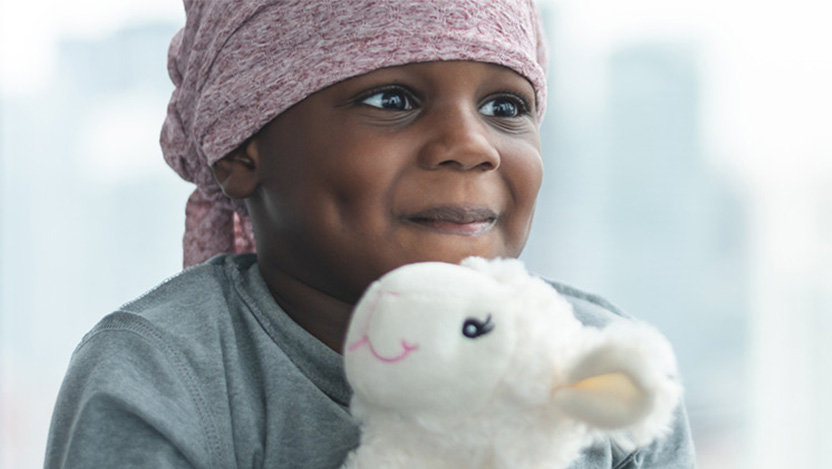 Experts in Childhood Leukemia Diagnosis and Treatment
Our UChicago Medicine Comer Children's Hospital childhood leukemia team takes a multidisciplinary approach and utilizes the latest clinical trial results and scientific breakthroughs to provide outstanding care for each of our pediatric leukemia patients.
What is Childhood Leukemia?
Pediatric leukemia, the most common type of childhood cancer, is a cancer of the bone marrow and blood. When children have leukemia, their bone marrow makes white blood cells that do not mature properly. These unhealthy cells rapidly reproduce, crowding out the healthy bone marrow cells that produce infection-fighting white blood cells, red blood cells and platelets. Childhood leukemia can occur at any age, but is most commonly diagnosed in children between 2 and 6 years old.
What are the Symptoms of Childhood Leukemia?
Symptoms of childhood leukemia vary depending on the type of leukemia — acute or chronic. Some of the more common symptoms of leukemia may include:
Fatigue
Pale skin
Bleeding and/or bruising
Recurrent infections
Bone and joint pain
Swollen lymph nodes
Difficulty breathing
The University of Chicago Medicine Comer Children's Hospital provides comprehensive diagnostics, treatments and long-term follow-up care for children and adolescents who have leukemia.
How is Childhood Leukemia Treated?
Our pediatric cancer care team has the extensive experience needed to provide young leukemia patients outstanding clinical care — offering both the latest investigational therapies as well as established treatments for all types of leukemia in children. In fact, the University of Chicago Medicine Comer Children's Hospital was the first hospital in Chicago certified to offer CAR T-cell therapy for the treatment of acute lymphoblastic leukemia (ALL) in children and young adults.
Your child's specific treatment plan depends on a variety of factors and will be mapped out by our full team of pediatric cancer experts.
We offer conventional pediatric leukemia treatments, as well as the latest innovative therapies, and tailor the plan to each patient's unique needs.
Frequently Asked Questions About Childhood Leukemia
Our Pediatric Cancer Locations in Chicago and Merrillville
Request an Appointment
The information you provide on this secure form to request an appointment with a UChicago Medicine pediatric leukemia expert will enable us to assist you as efficiently as possible. A representative will contact you within one to two business days to help you schedule an appointment.
You can also make an appointment with our providers by:
– Scheduling a virtual video visit to see a provider from the comfort of your home
– Requesting an online second opinion from our specialists
To speak to someone directly, please call 773-702-6169. If you have symptoms of an urgent nature, please call your doctor or go to the emergency room immediately.
For Referring Physicians
To refer a pediatric patient for leukemia care, please call UCM Physician Connect at 1-800-824-2282.
Battling Acute Lymphoblastic Leukemia
Comer Children's pediatric oncologist helps toddler overcome childhood cancer.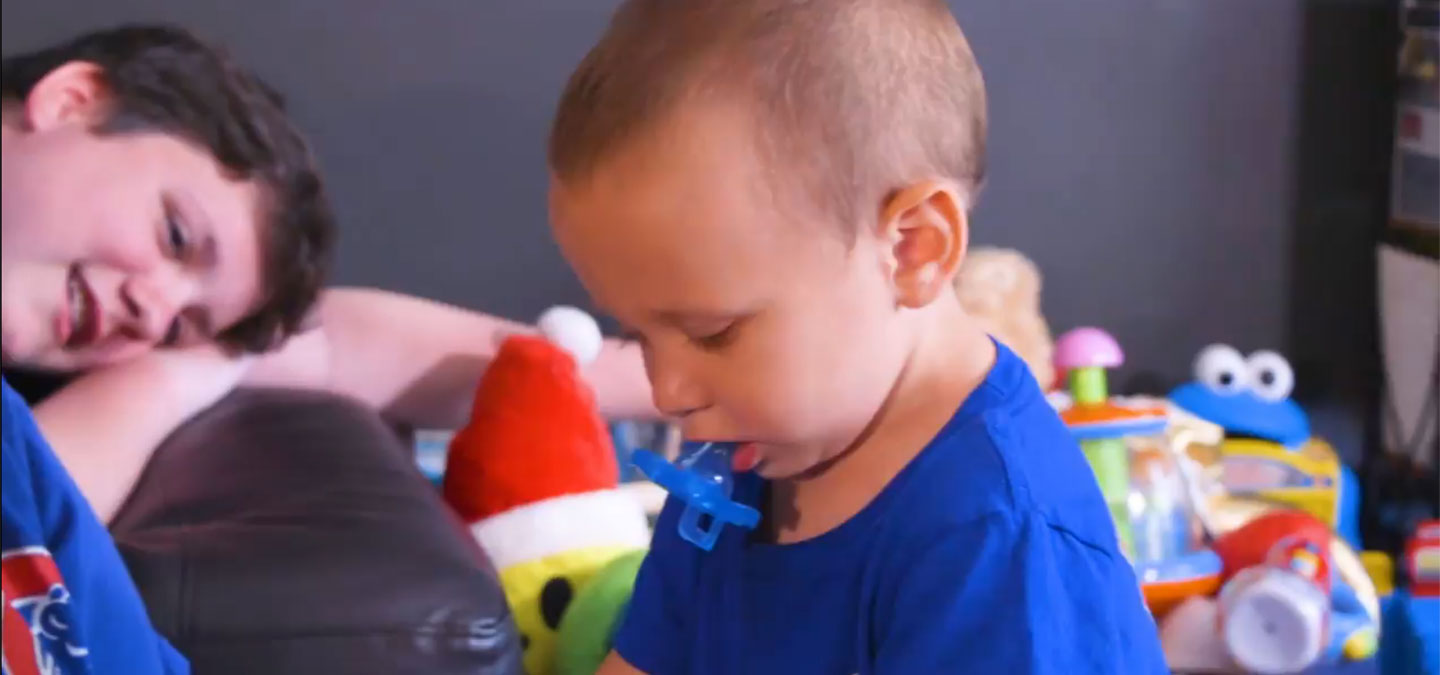 Childhood Leukemia Articles