At the University of Chicago Medicine, our dedicated team of urogynecology and pelvic reconstructive surgery experts help women find relief from a variety of pelvic floor disorders. These conditions often cause great discomfort and embarrassment, keeping many of our patients from participating in activities they enjoy.
Why Choose Us
Our urogynecologists use a personalized approach to evaluate and treat pelvic floor disorders in the least invasive and most comfortable way possible. We provide exceptional care, helping our patients find the symptom relief they need to return to their normal activities and quality of life.
Common Conditions We Treat
Recurrent urinary tract infections (UTI)
Genitourinary fistulae

Vaginal mesh and sling complications
Convenient Locations for Urogynecology & Pelvic Reconstructive Surgery
At The Forefront Live: Pelvic Health Disorders
Reproductive and urologic health can be a cause for concern for many women. Often, the topic of prolapse, incontinence and pelvic health is not discussed until a patient has already experienced symptoms. Dr. Dianne Glass and Dr. Shilpa Iyer explain.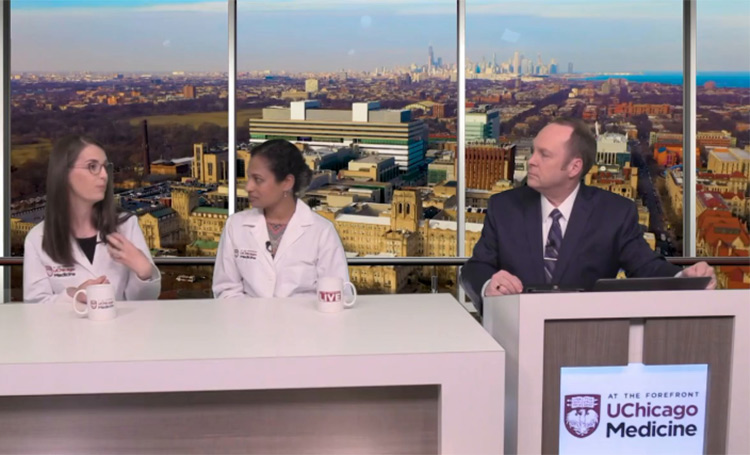 Urogynecology News & Patient Stories