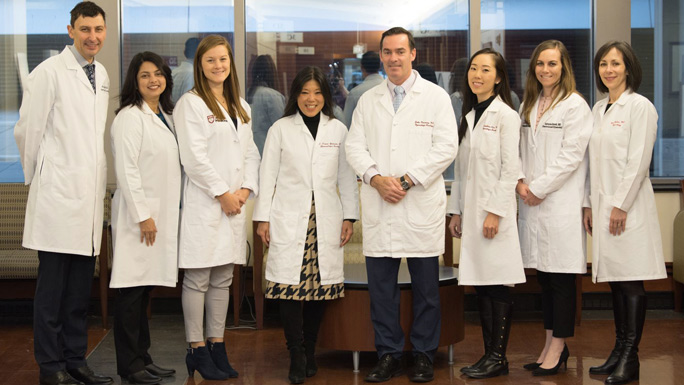 At UChicago Medicine Comprehensive Cancer Center, we know a gynecologic cancer diagnosis can be physically and emotionally challenging. But you don't have to battle cancer alone. Our multidisciplinary team is whole-heartedly committed to providing leading-edge, optimal care for patients with ovarian, uterine, cervical, endometrial, vulvar and vaginal cancers.

Our patient-centered care approach combines the latest methods of detecting and treating gynecologic cancer with compassionate care provided in a safe, welcoming environment. We look forward to partnering with you every step of the way throughout your care journey.

We offer patients:
Expert care through consultations, second opinions, surgery and follow-up care at multiple locations throughout the Chicagoland and Northwest Indiana communities. Both in-person and virtual appointments are available.

A collaborative team-based approach that includes specialists in gynecologic oncology, medical oncology, cancer genetics and radiation oncology for comprehensive treatment planning to optimize care.
Pre-treatment consultations with reproductive specialists to address fertility preservation.

Individualized treatment plans and distinctive surgical expertise to optimize both recovery and outcomes. Advanced techniques include minimally invasive, robotic and fertility-sparing surgical solutions not widely available at most hospitals.

Access to PRISM, an internationally recognized program in sexual health for gynecologic cancer survivors.

Gynecologic cancer survivorship expertise that emphasizes a whole-person approach. Programs include peer and caregiver support opportunities, an annual survivorship research summit that brings together patients, doctors and researchers to discuss the latest advances in care and research, and more.

Coordination of supportive oncology services, including social work, physical therapy, nutrition, wellness and psychosocial support.
A Team of Experts
Our team includes expert gynecologic oncologists, pathologists, radiologists, radiation oncologists, medical oncologists, nurses and physician assistants. Because communication between these specialists is vital, the entire team meets weekly at our tumor board to share information, updates and insights. That leads to the most effective — and often groundbreaking — treatments for our patients. We communicate these discussions and coordinate with our patients' local physicians to make planning for surgery, chemotherapy and radiation treatment transitions seamless.
Advanced Treatments & Leading Research
Many new treatments for gynecologic cancers, including specialized treatments such as HIPEC (a form of intraoperative abdominal chemotherapy), PARP inhibitors, and immunotherapy, are available to our patients. Our comprehensive array of clinical trials also offer unique opportunities to our patients. In fact, we are a lead academic site for the National Cancer Institute's (NCI) designated U10 grant. We are one of the key participants in NRG Oncology and the NCI National Clinical Trials Network (NCTN), which does more gynecologic cancer research than any other organization in the United States.
Supportive Care
In addition to offering the most up-to-date medical therapies, experts at UChicago Medicine provide women with the resources and support they need to optimize their current and future health care needs. These resources include our nationally recognized cancer risk genetics program, supportive oncology program, and the Program in Integrative Sexual Medicine (PRISM) for women and girls with cancer. We realize that care doesn't begin and end with medical treatment alone. It also includes comfort, compassion and collaboration with our patients and their loved ones.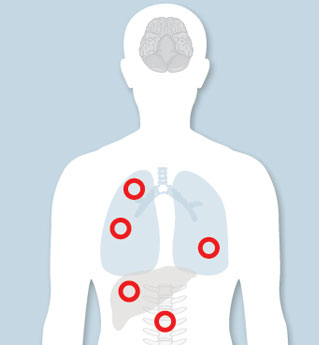 Treating Metastatic Cancer with Optimism and Hope
If you have been diagnosed with metastatic cancer, more therapies may be available to you than you think. Our cancer specialists are eager to help you understand all of your options.
Limited Metastatic Cancer Program
Convenient Locations for Gynecologic Oncology Care
Request an Appointment for Cancer Care
The information you provide in this form will enable us to assist you as efficiently as possible. A representative will contact you within one to two business days to help you schedule an appointment.
For your convenience, you can make a virtual visit appointment with a cancer expert in the following ways:
– Schedule a virtual video visit to see a provider from the comfort of your home
– Request an online second opinion from our specialists
To speak to someone directly, please call 1-773-702-6118. If you have symptoms of an urgent nature, please call your doctor or go to the emergency room immediately.
For Referring Physicians
To refer a patient for cancer care, please call UCM Physician Connect at 1-800-824-2282.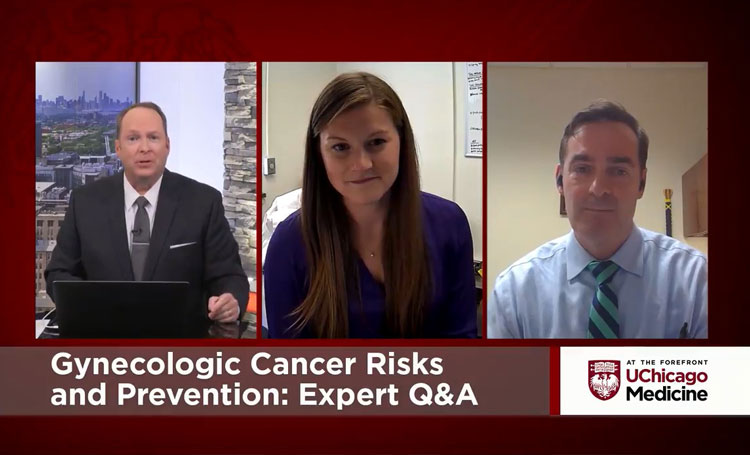 Gynecologic Cancer Related Articles