At UChicago Medicine, experts in women's health collaborate to support each woman's personal health goals. Our team empowers women through education to understand and minimize their unique health risks.
Find a Women's Health Expert

Expert Care Through Reproductive Life Cycles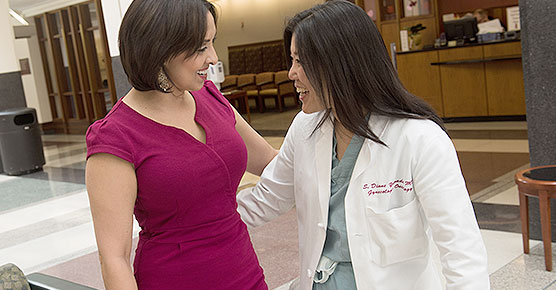 Comprehensive Cancer Care & Prevention

Healthy Pregnancy After Cervical Cancer
Trachelectomy is a surgery so rare that only one doctor in Illinois performs it. If successful, it would enable Jennifer Zinga to have a third child, despite being diagnosed with cervical cancer. Against all odds, Jennifer and her husband, Tim, welcomed their third son, Rocco — just 19 months after her surgery.
Refer a Patient
We provide assistance with referrals, physician-to-physician consultations and urgent/elective admissions.

Featured Women's Health Articles