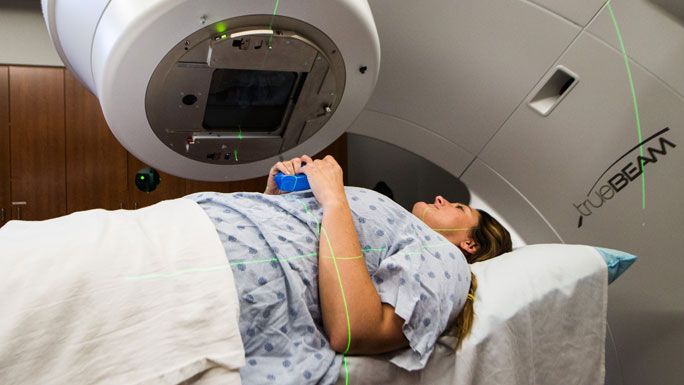 The University of Chicago Medicine is home to one of the most experienced and well-respected radiation oncology teams in the country. Working together, our doctors, physicists and therapists design and deliver the most effective treatments available. We are proud that our patient outcomes are on par with the most well-known cancer centers in the country.

At UChicago Medicine, our patients benefit from:
Renowned Radiation Oncologists & Physicists
Our team has helped develop the latest, most effective technology and is regularly tapped to teach other facilities' physicians how to use it. This same team is actively conducting research for new and better ways to use radiation therapy to treat cancer.
A Technological Edge
Our radiation therapy team frequently collaborates with leading manufacturers of radiation therapy equipment on research and development. As a result, we have early access to advanced radiation technology. More than two decades ago, our doctors pioneered the use of intensity-modulated radiation therapy (IMRT) for complex gynecological and head and neck treatments. We were among the first hospitals in the country to offer image-guided radiation therapy (IGRT). Now we are utilizing the latest advanced image guidance approaches on the world's leading radiation treatment platform to provide unprecedented precision.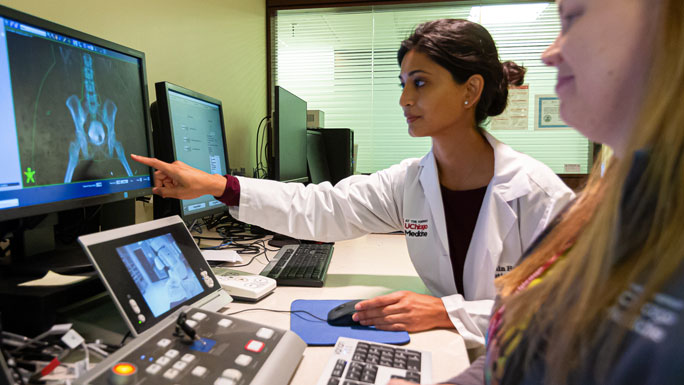 Using this advanced technology enables a range of radiation therapy treatments for cancer, so our expert doctors can choose the best treatment for each patient. With highly precise image-guided treatment delivery, we can target the radiation on the tumor and avoid healthy tissue more successfully than before. This often leads to better outcomes and substantially fewer side effects. In addition, compared to some alternative technologies, most treatments can be delivered in short daily doses of a few minutes over a period of weeks, rather than sessions of an hour or more. This is an added benefit for patients who may be anxious about lying still for long periods of time.
We offer the full range of conventional as well as sophisticated radiation techniques, including:
Patients receiving radiation for left-sided breast tumors while in the supine position (lying chest up) are at greater risk for radiation exposure to the heart. Women can minimize this risk by breathing deeply and briefly holding their breath during treatment, which moves the heart and lungs away from breast tissue. To make DIBH easier for the patient, our experts use a state-of-the-art system that relies on 3D surface imaging to detect the breast's position for accurate treatment. This highly sensitive technology delivers radiation only during optimal positioning, and shuts off automatically when the patient coughs or exhales. Unlike older DIBH technology, this system is non-invasive and does not require the patient to breathe into a device during treatment.
A Personalized, Multidisciplinary Approach to Care
Patients at UChicago Medicine benefit from a multidisciplinary approach that combines the expertise of many specialists in different areas of cancer care such as surgery, chemotherapy and other treatment options. Each patient's care team includes not one, but many nationally recognized experts.

Our radiation oncologists are leaders in the field and work together with a team of medical physicists to develop and perfect new approaches for cancer targeting and treatment delivery. This integrated team also collaborates to design individualized treatments for each patient, optimizing the patient outcome by maximizing tumor control while minimizing effects on non-tumor tissues.

The Department of Radiation and Cellular Oncology is one of the largest multi-site radiation oncology medical practices in the country, treating approximately 2,000 patients per year. In addition to offering services at the Hyde Park medical center campus, our radiation oncologists care for patients at UChicago Medicine locations in Harvey, Lincoln Park, Orland Park and New Lenox, as well as at the University of Illinois Hospital and Little Company of Mary Hospitals. Through the University of Chicago Medicine Comer Children's Hospital, members of our team also provide special expertise in radiation therapy for childhood cancers.


Combination Treatments from a Leading Cancer Team
As members of one of the top cancer teams in the nation, according to U.S. News and World Report, our radiation oncologists work alongside outstanding medical oncologists, surgeons and other clinicians to offer the most targeted and customized therapy possible. Today, some of the best treatment options are combination treatments, in which radiation therapy is artfully combined with other treatment approaches.
Our radiation oncologists are members of an integrated team of nationally recognized medical and surgical oncologists. Each patient's team of physicians works together seamlessly to provide scientifically advanced, personalized and compassionate care. In addition, our radiation oncologists and medical physicists conduct numerous clinical trials with medical and surgical oncology specialists to improve treatment outcomes.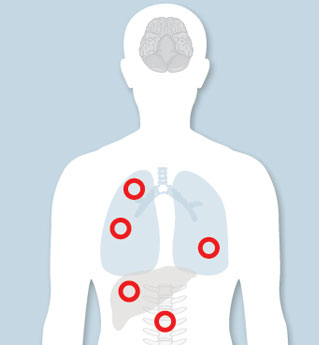 Treating Metastatic Cancer with Optimism and Hope
If you have been diagnosed with metastatic cancer, more therapies may be available to you than you think. Our cancer specialists are eager to help you understand all of your options.
Limited Metastatic Cancer Program
Convenient Locations for Radiation Oncology Care
Radiation Oncology Patient Stories & News