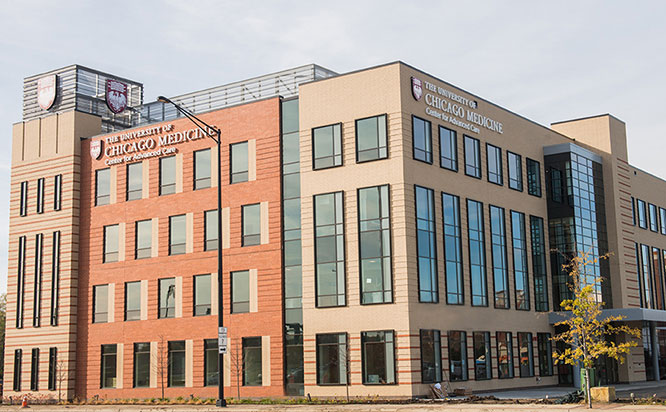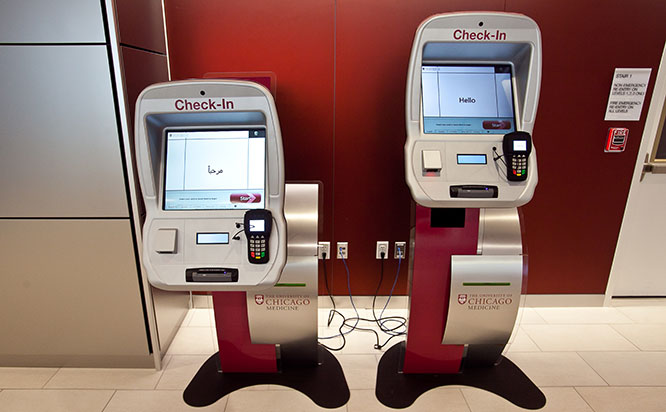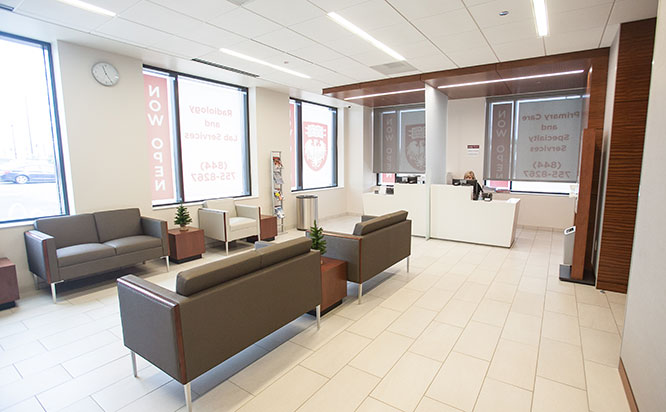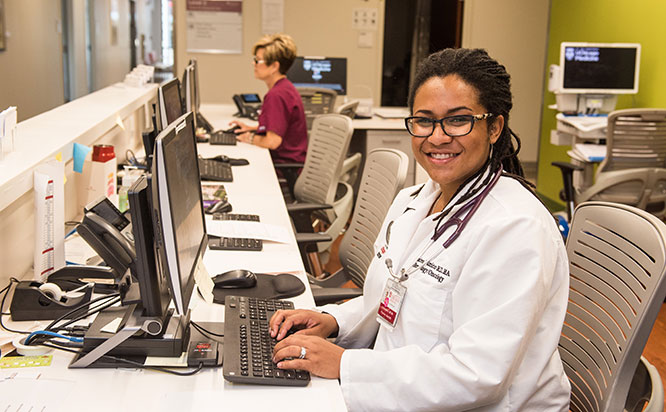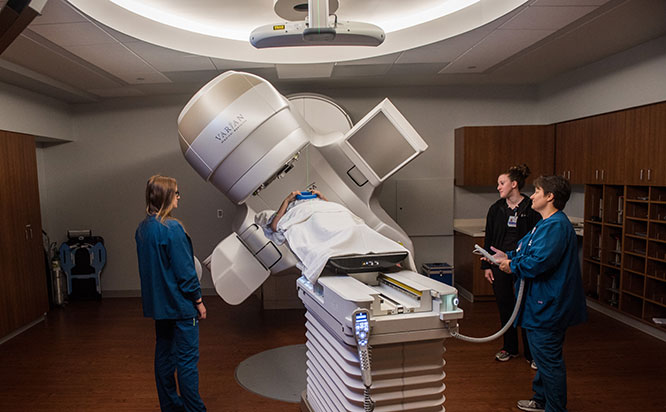 Until further notice, Orland Park is not accepting walk-in appointments at this time. All radiology and laboratory visits require an appointment
COVID-19 Testing at UChicago Medicine Orland Park
COVID-19 testing in Orland Park is by appointment only. Testing is available to symptomatic patients of any age.
Call 773-702-2800 (available to current patients and employees) or log in to MyChart to complete a virtual screening questionnaire (current patients only).
Hours listed below may vary based on demand.
Telephone triage hours: 8 a.m. to 4 p.m. Monday through Friday.
E-visit hours: You will receive a response within one hour if the questionnaire is submitted between 6 a.m. and 10 p.m. Otherwise, you will receive a reply by 9 a.m. the following day.
Testing clinic hours:

| | |
| --- | --- |
| Monday | 8:30AM - 4:00PM |
| Tuesday | 8:30AM - 4:00PM |
| Wednesday | 8:30AM - 4:00PM |
| Thursday | CLOSED |
| Friday | 8:30AM - 4:00PM |
| Saturday | 8:00AM - 12:00PM |
| Sunday | CLOSED |
COVID-19 Testing Information at Orland Park
UChicago Medicine - Orland Park offers quick and convenient specialty and primary care in a state-of-the-art outpatient center. Conveniently located at 143rd Street & South La Grange Road, our outpatient clinic has a robust offering of primary care services as well as specialty care for people who need help managing chronic illnesses. UChicago Medicine - Orland Park is also a destination for screening mammography, lung cancer screening and bone density testing. We also offer VisionRT, a patient surface monitoring system for patients who require Deep Inspiration Breath Hold (DIBH). Additionally, we have easy-to-use self check-in kiosks, same-day appointments (for certain specialties and primary care), online scheduling, extended and weekend hours, lab services, radiology and X-rays, infusion care and an on-site CVS pharmacy.
Curbside Phlebotomy
We offer curbside phlebotomy services for established patients at our drive-up clinic in Orland Park. Clinicians can send orders for this service through EPIC. Appointments are required and can be scheduled by calling 1-888-824-0200. This is in addition to the curbside COVID-19 swab collection already available at the Orland Park location.
Hours of Operation
: Monday & Friday, 8:30 a.m. to 4:00 p.m.; Tuesday & Wednesday, 10 a.m. to 4 p.m.
Skip the Line at Your Next Visit with eCheck-In and Hello Patient
Verify medical and insurance information, pay visit co-pays in advance, notify the care team when you've arrived and more with eCheck-In and Hello Patient, available through the MyChart app.
Learn more about eCheck-In and Hello Patient by viewing our step-by-step instruction guide.
Protect Yourself and Others from the Flu
UChicago Medicine offers flu shots for existing patients at several locations on the South Side and in the south suburbs. Find a convenient location near you.
Flu Vaccination Clinics
Mammography
No physician's order is required to schedule a screening mammogram at Solis Mammography at UChicago Medicine Orland Park.
Two ways to schedule:
As the provider of choice for generations of women, Solis Mammography is known as the home of the peace of mind mammogram. Now, in partnership with UChicago Medicine, patient experience is combined with academic and clinical excellence to deliver a better mammogram.
Solis Mammography Orland Park:
UChicago Medicine breast-specialized radiologists
Screening appointments only 30 to 45 minutes long
Screening results emailed within two business days
No physician's order required for screening
Services include:
3D mammography with SmartCurveTM. SmartCurve technology offers curved compression paddles, shaped like a woman's breast.
Screening mammography
Diagnostic mammography
Breast ultrasound
Breast biopsy (ultrasound guided or stereotactic)
Bone densitometry
Patient Experience Volunteer
A high profile position that enhances our patient experience, volunteers are responsible for providing a warm and welcoming atmosphere for patients and visitors as they visit the Center for Advanced Care in Orland Park. Volunteers are stationed in our lobby and clinic areas, ready with a smile to address questions and take visitors to their destination.
You must be able to volunteer for at least four hours Monday through Friday between 8 a.m. to 5 p.m. or Saturday between 8 a.m. and 12 p.m.
Complete a volunteer application for our Orland Park location