University of Chicago Medicine's therapy and rehabilitation services specialize in the treatment of injuries and disorders — particularly those sustained by trauma, orthopaedic or neurological injury, burns, cancer or wounds. We also offer therapeutic recreation for eligible patients. Our mission is to provide superior therapy services to all persons referred in a compassionate, competent and effective manner, ever mindful of each patient's dignity and individuality.

Highly skilled therapists design unique treatment plans for each individual's rehabilitation needs. Working with physicians, nurses, respiratory therapists, social workers and other health professionals, we share a team approach to patient care. Our multidisciplinary therapy team provides comprehensive rehabilitation and support services in a patient-centered environment with individualized therapy treatment for the following services:
Rehabilitative acute care
Inpatient rehabilitation
Outpatient services
Home care therapy & rehabilitation
Collaboration with Shirley Ryan AbilityLab
UChicago Medicine has entered into an agreement with Shirley Ryan AbilityLab to enhance and expand upon our current physical medicine and rehabilitation services. Shirley Ryan AbilityLab is the premier rehabilitation hospital in the country and has been ranked the "No. 1 Rehabilitation Hospital in America" by U.S. News & World Report every year since 1991.

A dedicated team from Shirley Ryan AbilityLab — including physiatrists (physical medicine and rehabilitation physicians) — now leads the administrative and clinical oversight of the therapy programs offered throughout the UChicago Medicine enterprise. This includes the inpatient rehabilitation unit, acute therapy and outpatient therapy at Ingalls Memorial Hospital and acute and outpatient therapy in Hyde Park. In addition, our physiatrists provide consult service at Ingalls Memorial Hospital, University of Chicago Medicine and Comer Children's Hospital.
[MUSIC PLAYING] University of Chicago Medicine and Shirley Ryan AbilityLabs have recently joined forces to deliver personalized rehabilitation to our Chicagoland patients. Our multidisciplinary team, including myself, my partners, our nurses, therapists, psychologists, pharmacists, dieticians, and case management, use the latest research and advancements in rotation to help our patients in the rehabilitation improvements. We look forward to helping you on your road to recovery in rehabilitation.
[MUSIC PLAYING]
I look at every patient as a part of my family. And I think of it as if what if my mother was in the hospital or what if my sister was in the hospital, how would I treat them?
[MUSIC PLAYING]
They try to put you back where you need to be and they'll be very pleasant to work with.
[MUSIC PLAYING]
Find a Therapy and Rehabilitation Location Near You
Request an Appointment
The information you provide will enable us to assist you as efficiently as possible. A representative will contact you within one to two business days to help you schedule an appointment.
To speak to someone directly, please call 855-826-3878. If you have symptoms of an urgent nature, please call your doctor or go to the emergency room immediately.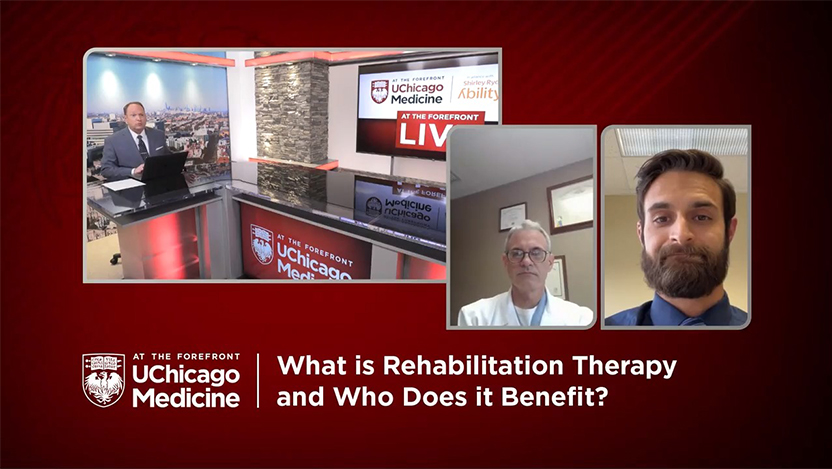 Health & Science Articles