University of Chicago Medicine's therapy and rehabilitation services specialize in the treatment of injuries and disorders — particularly those sustained by trauma, orthopaedic or neurological injury, burns, cancer or wounds. We also offer therapeutic recreation for eligible patients. Our mission is to provide superior therapy services to all persons referred in a compassionate, competent and effective manner, ever mindful of each patient's dignity and individuality.

Highly skilled therapists design unique treatment plans for each individual's rehabilitation needs. Working with physicians, nurses, respiratory therapists, social workers and other health professionals, we share a team approach to patient care. Our multidisciplinary therapy team provides comprehensive rehabilitation and support services in a patient-centered environment with individualized therapy treatment for the following services:
Rehabilitative acute care
Inpatient rehabilitation
Outpatient services
Home care therapy & rehabilitation

Commission on Accreditation if Rehabilitation Facilities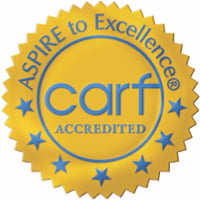 The Commission on Accreditation of Rehabilitation Facilities have accredited Ingalls Memorial for three inpatient rehabilitation programs: Stroke Specialty Program (Adult), Cancer Rehabilitation Specialty Program (Adult) and Hospital (Adult). We have state-of-the-art facilities that provide a wide range of therapy and rehabilitation, including acute inpatient rehabilitation.
Our latest accreditation is the ninth consecutive three-year accreditation from CARF that demonstrates that we meet internationally recognized standards and commit to continually enhancing the quality of our services and programs while focusing on customer satisfaction.
Find a Therapy and Rehabilitation Location Near You
Health & Science Articles