Doctors at the University of Chicago Medicine Comer Children's Hospital offer unique approaches to pediatric sports medicine for children and teens of all ages. We care for young athletes at every level, from seasonal athletes to elite competitors, with a range of orthopaedic conditions and sports-related injuries, including:
Acute and overuse injuries (sprains and strains)
Back pain
Breathing difficulties during exercise
Concussions
Exercise-induced asthma
Musculoskeletal pain
Nutrition issues
Obesity
Holly Benjamin, MD, our primary care pediatric sports medicine specialist — the first in Chicago — is nationally recognized for her expertise and serves as chair of the Illinois Chapter of the American Academy of Pediatrics' committee on sports medicine and fitness. She is also a fellow of the American College of Sports Medicine.
Our care ranges from pre-participation physicals to advanced treatment of nonsurgical sports injuries. We are experts in sports injuries affecting the shoulders, knees and ankles. Because of growth and development issues, these conditions are often more difficult to treat in children than adults.
We work closely with parents, coaches, other specialists and subspecialists to provide customized care plans to fit your child or teen's specific needs. We can provide consultation on sports readiness, strength training and general conditioning for sports.
Why Choose UChicago Medicine for Pediatric Sports Medicine
Our pediatric orthopaedists understand the unique concerns that face young athletes and know that each patient deserves a personalized treatment plan.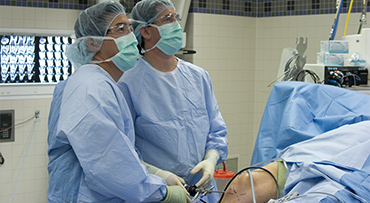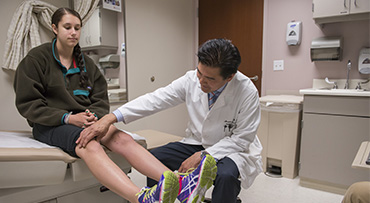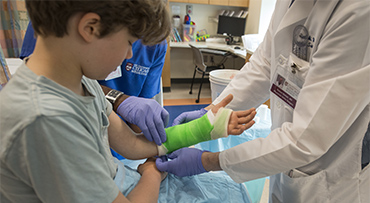 Close Dialog
Innovative Therapies
Comer Children's performs the most advanced diagnostic therapies available. Most of the problems we encounter can be treated medically, without surgery. But when surgery is needed, our doctors can assess your child's options and collaborate with surgeons on the best approach for your child or teen. Our pediatric sports medicine specialist works closely with our expert pediatric surgical team to identify problems and resolve them.
Expertise With Female Athletes
We provide multidisciplinary care for young female athletes at every level. We have extensive expertise in treating knee ligament injuries, a common problem in teen athletes. We also specialize in diagnosing and treating the female athlete triad, which involves disordered eating, menstrual irregularities and stress fractures.
When Rehabilitation Is Needed
Comer Children's provides a comprehensive range of rehabilitation services for young athletes that you won't find elsewhere, including:
Bracing
Guidelines for safe return to play
Injury prevention and education
Orthotics (shoe inserts)
Physical therapy
Understanding That Young Musicans Are Athletes
Musician Claire Roesler had a passion for the violin from an early age, but when neck and shoulder pain threaten her playing, pediatric sport medicine expert Holly Benjamin, MD, was able to diagnose and treat her soft tissue injuries.
Read more about Claire's recovery
Sports medicine expert helps high school athlete prevent long-term elbow and shoulder injury
It was the second game of a double header and Brandon Kelly was 15 pitches in. The pitcher got the sign from the catcher and delivered a side arm slider. "My elbow popped and my arm just 'fell,'" said Brandon.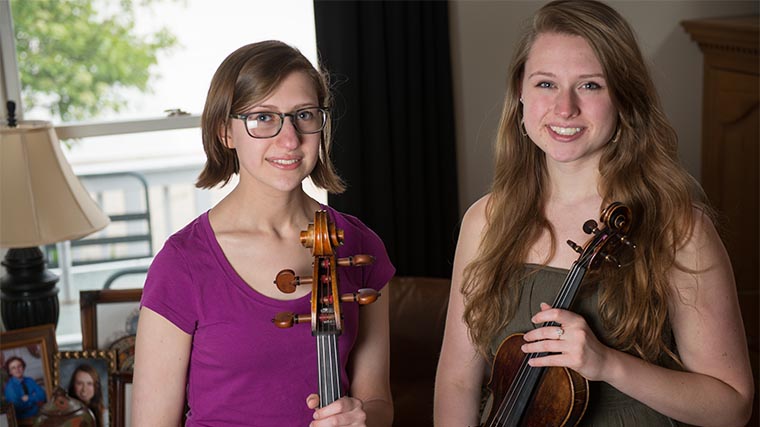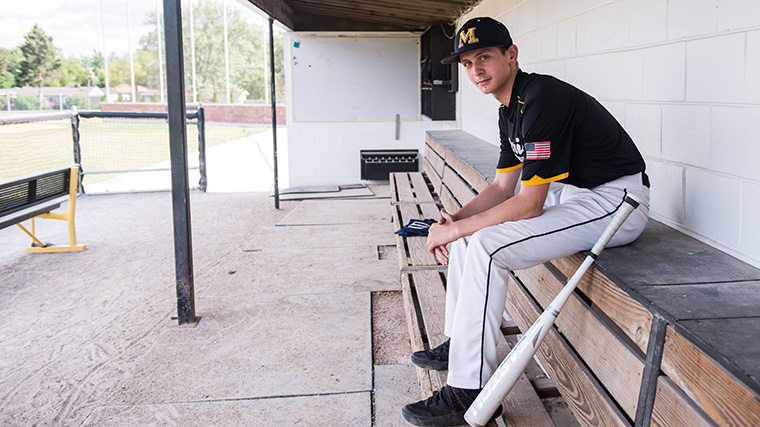 Pediatric Orthopaedic Related Articles