If you're concerned you may have skin cancer, the University of Chicago Medicine can help. There are several different types of skin cancer, and our physicians are experts in knowing how to diagnose and treat them. Often, the key to a cure is early detection. UChicago Medicine dermatologists offer the latest diagnostic tools to identify melanoma and nonmelanoma skin cancers. We also offer mole mapping, a noninvasive method to detect melanoma using digital photography to track changes in moles.

Many types of skin cancer can be cured with surgery, but some types require a more comprehensive approach. That's especially true for melanoma, the most serious kind of skin cancer. We offer advanced treatments for melanoma — including immunotherapies — based on years of intensive research and our doctors' own clinical experience at the bedside.

We are also experts at treating nonmelanoma skin cancers (basal cell carcinoma and squamous cell carcinoma). We offer several surgical techniques to remove these tumors, including Mohs micrographic surgery (MMS). This precise procedure, commonly used to remove skin cancer on the face, head and neck areas, offers the highest possible cure rate for common skin cancers while preserving the greatest amount of healthy tissue.

When facing skin cancer, patients need education as well as responsive care. Our skilled and attentive specialists offer this kind of assistance. This includes helping patients understand the biology of the disease, the therapy they will receive and how to manage any side effects.
Feel the Burn? Explaining the Science of Sunscreen
Oluwakemi Onajin, MD, a dermatologist and dermatopathologist at UChicago Medicine, explains the science behind sunscreen and the best ways to protect your skin from the sun.
Learn More About Sunscreen and Sun Protection
Building on the Promise of Immunotherapy for Melanoma
Cancer treatment hasn't slowed architect Anwar Hakim down. And he wants to keep it that way. Hakim's melanoma was treated with a combination immunotherapy based on UChicago Medicine research. The treatment worked quickly and side effects were minimal, allowing Hakim to maintain a full work and travel schedule while receiving the therapy.

Read Hakim's Story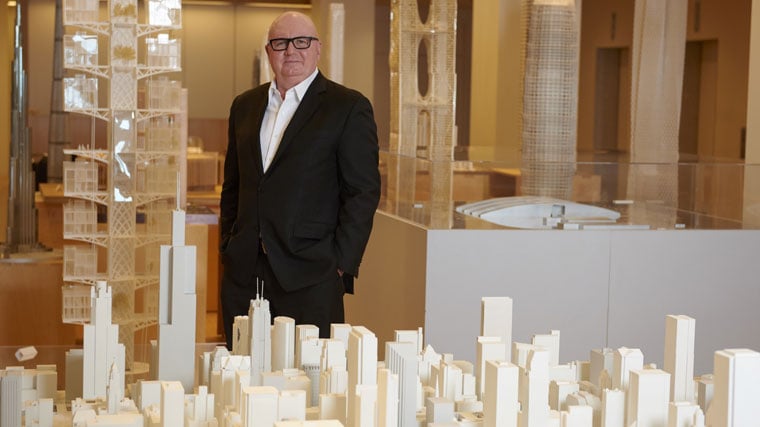 Convenient Locations for Skin Cancer Care
Get a Second Opinion
Related Services
How Can We Help?