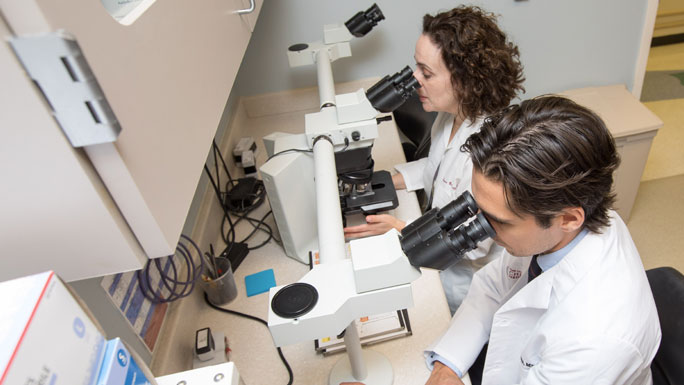 University of Chicago Medicine dermatologists offer Mohs micrographic surgery for the treatment of certain types of skin cancers. This precise surgical procedure is the most effective technique for treating basal cell and squamous cell carcinomas — the most common types of skin cancer.
Frequently Asked Questions About Mohs Surgery for Skin Cancer
Most insurance companies recognize the effectiveness of Mohs surgery and provide coverage for the procedure and reconstruction.
Mohs micrographic surgery is named after Frederic Mohs, MD, a surgeon who developed the procedure in 1938.
Get a Second Opinion
Related Services
How Can We Help?