Thoracic Surgery

Advanced Surgical Care for Diseases of the Lungs, Esophagus, Mediastinum & Chest Wall
At University of Chicago Medicine, our nationally-recognized surgeons treat patients who have complex diseases and coexisting medical problems, as well as patients who have had previous thoracic surgical procedures.
Why Choose UChicago Medicine for Thoracic Surgery
At UChicago Medicine, our thoracic surgeons work on an integrated team that includes pulmonologists, medical and radiation oncologists, radiologists, gastroenterologists and critical care medicine specialists. This multidisciplinary team approach enables our specialists to consider many treatment options and ensures that each patient gets optimal care.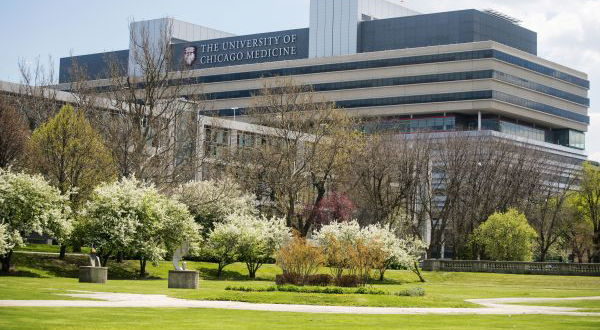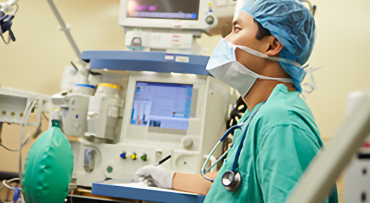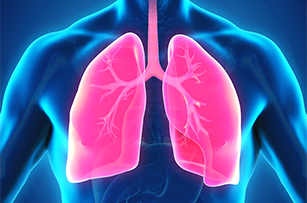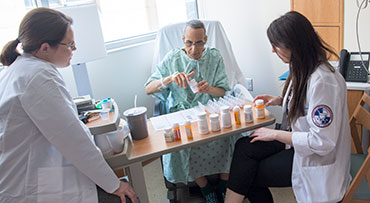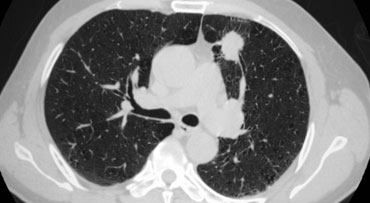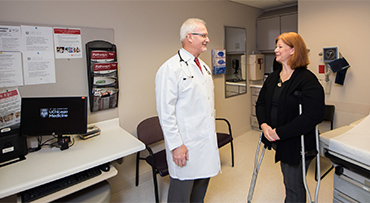 Close Dialog
Recognized Cancer Program
Our thoracic surgeons are members of the University of Chicago Medicine Comprehensive Cancer Center, which is ranked among the best in the nation by U.S.News & World Report. Surgeons work closely with thoracic oncologists and other specialists to diagnose and treat cancers of the lung, esophagus, pleura and thymus.
Care for Esophageal Conditions
We provide surgical treatments for esophageal disorders, including esophageal cancer and benign esophageal diseases. Our advanced techniques include:
Esophageal cancer that is often treated by surgical removal. But we also perform simpler procedures to improve swallowing, such as laser therapy and stent placement.

Surgery to treat achalasia that is often performed using minimally invasive techniques.

When other treatments for Barrett's esophagus are not enough, our surgeons can remove the esophagus (esophagectomy), typically performed using minimally invasive techniques
Lung Disorder Treatments
In addition to lung cancer, our thoracic surgeons treat a variety of other lung conditions, including:
Pulmonary nodules (small masses in the lungs): Because lung nodules could indicate evidence of lung cancer, they need to be accurately diagnosed and treated. After evaluation, our surgeons may perform minimally invasive surgery to treat the nodules.

Pleural effusion (excess fluid around the lungs): We use a video-assisted thoracoscopic technique to perform pleurodesis or to insert small drainage catheters.

Pneumothorax (collapsed lung): When a patient's lung collapses more than once, video-assisted thoracoscopic surgery is performed to prevent it from recurring.
Leaders in Lung Transplantation
UChicago Medicine has one of the leading lung transplant programs in the country. Our highly experienced team of thoracic surgeons, pulmonologists and anesthesiologists have cared for hundreds of lung transplant patients.
Lung Cancer Screening
When lung cancer is detected early, treatment can begin sooner, giving patients a higher chance of success. We use advanced tools and techniques to screen and monitor people at high risk of developing cancer. Low-dose CT scans are quick and painless diagnostic tests for detecting very small changes in the lungs that could indicate cancer. During fluorescence bronchoscopy, our pulmonologists use a thin, lighted tube to look for tiny tumors in the lungs.
Minimally Invasive Techniques
Our surgeons have long been leaders in minimally invasive surgery for thoracic conditions. Minimally invasive techniques, which include video-assisted thoracic surgery (VATS) and robot-assisted procedures, reduce pain and scarring, shorten the length of hospital stay and decrease the time to return to normal activities. These benefits are why our surgeons use minimally invasive techniques for approximately 70 percent of major lung resection surgeries — a remarkable achievement over the nationwide average of 40 percent.
Lung Cancer Screening Finds Cancer Early When Chance of Cure is High
Former long-time smoker Marilyn Nesby,72, was at high risk for developing lung cancer. Fortunately, a screening test called a low-dose CT scan detected cancer at an early stage, before it had spread.
Read Nesby's Story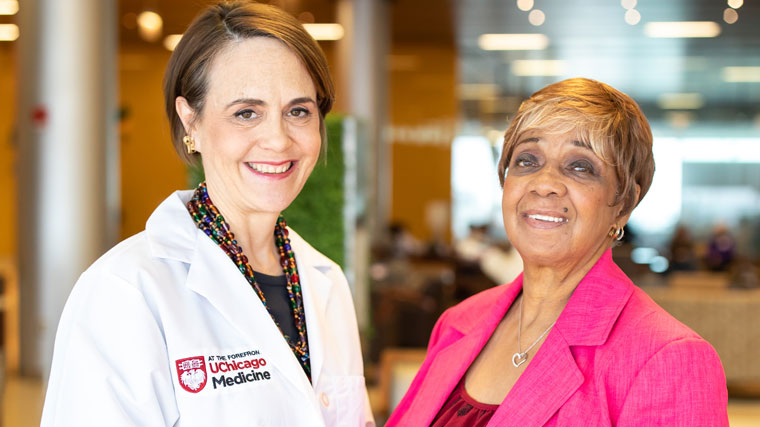 Request an Appointment
The information you provide will enable us to assist you as efficiently as possible. A representative will contact you within one to two business days to help you schedule an appointment.
You can also make an appointment with our providers by:
– Scheduling a virtual video visit to see a provider from the comfort of your home
– Requesting an online second opinion from our specialists
To speak to someone directly, please call 1-888-824-0200. If you have symptoms of an urgent nature, please call your doctor or go to the emergency room immediately.