Hyperhidrosis
Hyperhidrosis, or excessive sweating, can range from mild to severe. It can be a slight nuisance, or a condition that is embarrassing and interferes with work and social interactions.
At UChicago Medicine, our highly experienced providers offer a variety of treatment options to alleviate unpleasant symptoms and help you to gain confidence.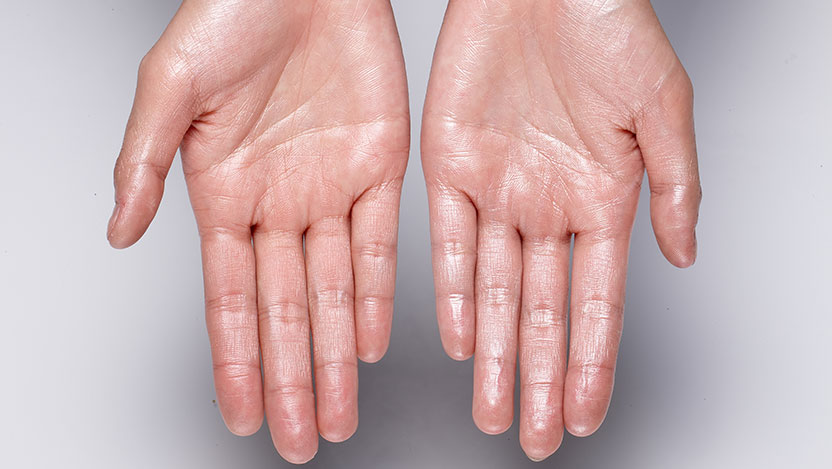 Why Choose Us
At UChicago Medicine, our multidisciplinary team has the knowledge and skills to provide the most appropriate treatment for your hyperhidrosis. As an academic medical center, we offer a broader range of both surgical and nonsurgical treatment options than you will find at most clinics and spas.
If you are interested in being treated for excessive focal sweating, you can schedule an initial video visit with our team so we can understand your goals and suggest the best options for you.
Request an Appointment
The information you provide will enable us to assist you as efficiently as possible. A representative will contact you within one to two business days to help you schedule an appointment.
To speak to someone directly, please call 1-888-824-0200. If you have symptoms of an urgent nature, please call your doctor or go to the emergency room immediately.