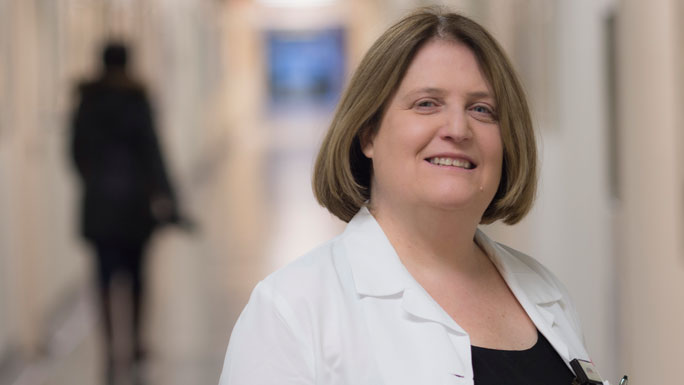 The University of Chicago Medicine Comprehensive Cancer Center has long been a pioneer in the treatment and research of malignant mesothelioma — a rare disease that affects approximately 3,000 Americans each year. Our multidisciplinary team of mesothelioma experts offers the full range of tailored treatment options, from surgery and chemotherapy, to radiation therapy and clinical trials of promising new treatments.
A key feature of our program is the availability of HIPEC (hyperthermic intraperitoneal chemoperfusion), a targeted treatment that delivers heated chemotherapy directly into the abdomen to kill residual cancer cells after tumor removal surgery. Thanks to this focused expertise, our mesothelioma program is one of the largest in the nation and cares for patients from throughout the United States.
Expert, Team-Based Mesothelioma Care
We use a team approach and hold weekly mesothelioma program meetings to discuss each patient's care. Our comprehensive, patient-centered mesothelioma program comprises a dedicated team of medical oncologists, thoracic surgeons, general surgeons, nurses, pathologists, imaging specialists and scientists who understand the unique characteristics of this disease. A distinctive feature of our program is a dedicated nurse navigator who focuses on coordinating care for mesothelioma patients. Our multidisciplinary focus is a direct reflection of our clinical interest in mesothelioma and our expertise in developing novel treatment protocols that extend and improve lives.
Promising New Treatments
The testing and use of promising new approaches for mesothelioma — such as chemotherapy, immunotherapies, novel targeted agents and surgery — is one of our highest priorities. Many of our clinical trials are performed in collaboration with the National Cancer Institute, drug manufacturers and other institutions. The University of Chicago plays a key role in the conception and evaluation of these treatments, and is positioned to offer the most diverse treatment options to patients. We have many different options available, so we can tailor the right mesothelioma treatment for each patient.
Our primary goal at the UChicago Medicine is to identify and develop treatment regimens to improve the quality of our patients' lives and to eradicate mesothelioma as a life-threatening disease.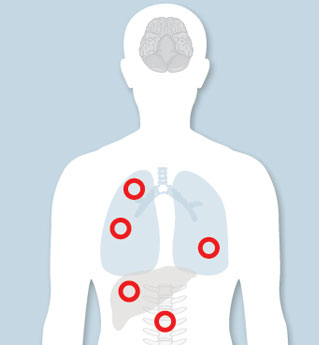 Treating Metastatic Cancer with Optimism and Hope
If you have been diagnosed with metastatic cancer, more therapies may be available to you than you think. Our cancer specialists are eager to help you understand all of your options.
Limited Metastatic Cancer Program
HIPEC: Step-by-Step Video
View a step-by-step animation of how HIPEC works to kill cancer cells after surgery to remove abdominal cancers.