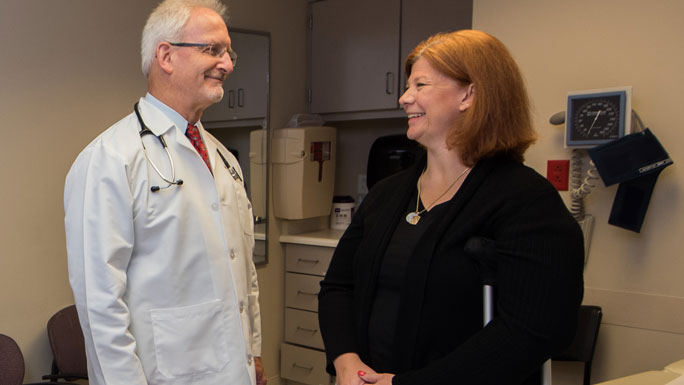 At the University of Chicago Medicine Center for Gastrointestinal Oncology, our esophageal cancer team includes specialists from gastroenterology, medical oncology, surgical oncology, thoracic surgery, radiation oncology, radiology, pain management and nutritional care. Together, we provide an array of diagnostic and treatment options for patients with any stage of adenocarcinoma or squamous cell carcinoma of the esophagus, as well as patients with Barrett's esophagus, a pre-malignant condition that develops in some individuals with gastroesophageal reflux disease.
Treatment for esophageal cancer typically involves a combined approach, which may include surgery, chemotherapy and/or radiation therapy. Your therapy will be tailored for your unique case, so you may not receive each type of treatment.
We offer endoscopic procedures that may help some esophageal cancer patients avoid surgery altogether and get back to their normal activities more quickly; minimally invasive surgery, when necessary, is the most common approach.
Our UChicago Medicine oncologists are also conducting clinical trials of new drugs, including immunotherapy, for esophageal cancer. You may benefit from treatments that have yet to be made widely available at other hospitals through clinical trials.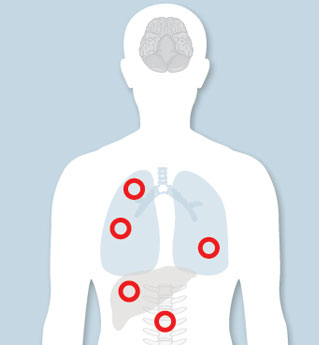 Treating Metastatic Cancer with Optimism and Hope
If you have been diagnosed with metastatic cancer, more therapies may be available to you than you think. Our cancer specialists are eager to help you understand all of your options.
Limited Metastatic Cancer Program
Convenient Locations for Cancer Care