At the University of Chicago Medicine, we provide an individualized approach to cancer treatment. All patients are different, as is their cancer stage, age, overall health and preference for care. Our esophageal cancer team will explain all of your treatment options and take the time to answer your questions and ease your concerns.
As with most cancers, esophageal cancer treatments differ according to the stage of disease. We may use the treatments below individually or in combination with other therapies to treat your cancer.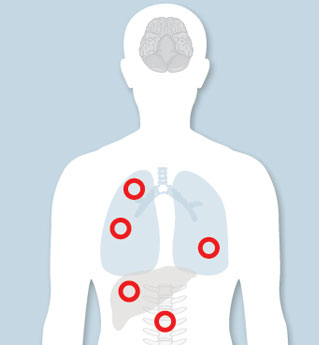 Treating Metastatic Cancer with Optimism and Hope
If you have been diagnosed with metastatic cancer, more therapies may be available to you than you think. Our cancer specialists are eager to help you understand all of your options.
Limited Metastatic Cancer Program