Kidney Disease (Nephrology)

Kidney Disease Care at UChicago Medicine
Our nationally recognized nephrology program is led by physicians whose of expertise is unmatched in the region and whose commitment to scientific research means patients have access to emerging kidney disease therapies not widely available.
Why Choose UChicago Medicine for Kidney Care
The University of Chicago Medicine is a recognized leader in the field of nephrology.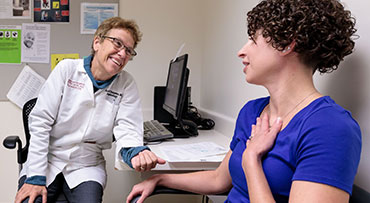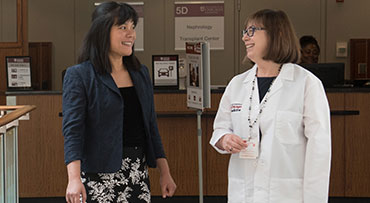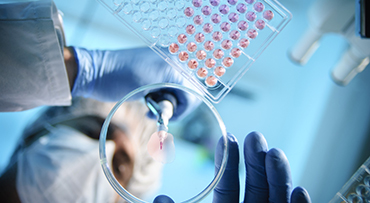 Close Dialog
Accessible Treatment
Our multidisciplinary program in Hyde Park offers a convenient, one-stop experience for kidney patients who often require visits with multiple clinicians. By streamlining referrals to other specialists, including transplant surgeons, endocrinologists, cardiologists and dietitians, you can have several consultations on the same day as your nephrology visit.

We offer a robust dialysis program — including at-home, nighttime, hemo and peritoneal dialysis options. Importantly, kidney transplants are performed and managed by some of the most experienced surgeons and transplant nephrologists in the state.
Established Program
We are the largest referral center for polycystic kidney disease (PKD) throughout Illinois and the Great Lakes region, having evaluated and managed care for more than 2,000 patients.
Our kidney stone management program was established in 1969. Nearly 50 years – and more than 7,000 patients – later, the program has become an internationally recognized treatment and research center for people with kidney stones.
Our kidney transplant center is one of the most active programs in the state, with patient survival rates that continually exceed national averages. We're also one of the few hospitals in the country qualified to perform kidney-pancreas and experimental islet cell transplants for patients with type 1 diabetes, as well as combined liver-kidney and heart-kidney transplants.
Leaders in Research
UChicago Medicine physicians and researchers are dedicated to research in order to find new options that offer our kidney patients an improved quality of life.

Our clinical research programs include NIH-funded research in autosomal dominant polycystic kidney disease (ADPKD), kidney stones, acute kidney injury, hypertension, vitamin D metabolism, metabolic bone disease, renal imaging and vascular physiology, as well as industry-sponsored work in end stage renal disease (ESRD), anemia management in chronic kidney disease and ESRD and transplantation.

Through our clinical trials, we also offer you access to the newest treatments that are not yet widely available on the market.
Request an Appointment
The information you provide will enable us to assist you as efficiently as possible. A representative will contact you within one to two business days to help you schedule an appointment.
You can also make an appointment with our providers by:
– Scheduling a virtual video visit to see a provider from the comfort of your home
– Requesting an online second opinion from our specialists
– Filling out an online questionnaire (e-visit) to get a same-day diagnosis and treatment for common conditions.
To speak to someone directly, please call 1-888-824-0200. If you have symptoms of an urgent nature, please call your doctor or go to the emergency room immediately.
Kidney Disease Related Articles