Patients with polycystic kidney disease (PKD) commonly have pain, bleeding, infection and pressure symptoms from their enlarged kidneys. Our specialists offer multiple minimally invasive treatment options for patients with these symptoms.

Previously, PKD patients with end-stage renal failure who need their kidneys removed were limited to open surgery with very large incisions. This often caused complications and a very slow recovery. Today, we offer the laparoscopic approach that allows removal of these large kidneys through small incisions using special laparoscopic techniques including tissue morcellation.

Laparoscopic cyst unroofing has provided patients with significant pain relief.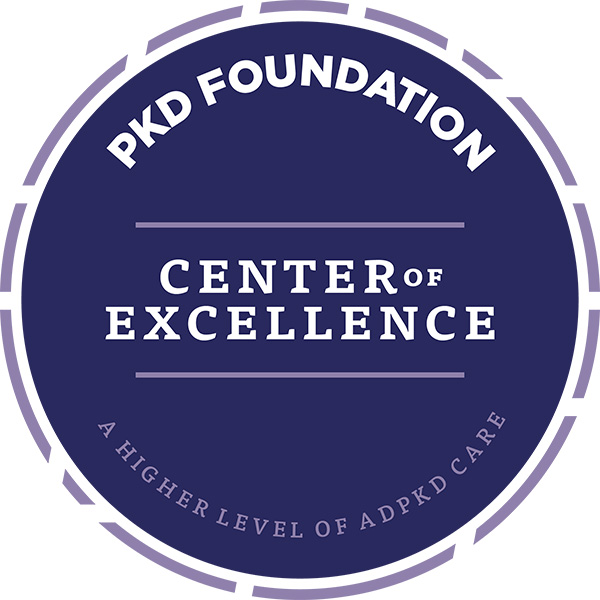 We're proud to be a PKD Foundation Center of Excellence. When you have autosomal dominant polycystic kidney disease (ADPKD), where you go to get treatment matters. That's why we aligned with the PKD Foundation to commit to providing excellent ADPKD-specific care. Learn more about what it means to be a PKD Foundation Center of Excellence.
Polycystic Kidney Disease Specialists
Request an Appointment
The information you provide will enable us to assist you as efficiently as possible. A representative will contact you within one to two business days to help you schedule an appointment.
You can also make an appointment with our providers by:
– Scheduling a virtual video visit to see a provider from the comfort of your home
– Requesting an online second opinion from our specialists
To speak to someone directly, please call 1-888-824-0200. If you have symptoms of an urgent nature, please call your doctor or go to the emergency room immediately.