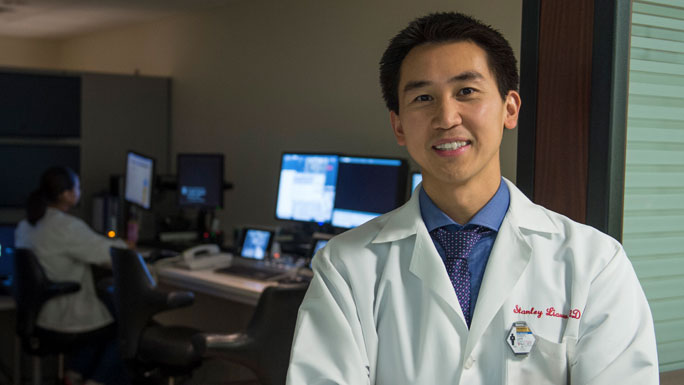 A diagnosis of kidney cancer can feel overwhelming and scary. It can be reassuring to know that you have internationally recognized kidney cancer experts on your side.
At the University of Chicago Medicine, our patients have access to the most advanced treatments and up-to-date knowledge on kidney cancer. Our physicians are among a select number in the nation that pioneered targeted drug therapies, immunotherapy and minimally invasive surgical approaches for kidney and other urinary cancers. We continue to investigate ways to improve health outcomes and quality of life for our patients through clinical trials aimed at advancing immunotherapy and other treatments.
We believe in a team approach to cancer care, ensuring our patients benefit from the collective wisdom of different medical perspectives. Our medical oncologists, surgeons, radiation oncologists, radiologists and pathologists meet regularly to discuss patient cases, particularly complex ones. Because UChicago Medicine is a large academic medical center, our kidney cancer patients also have access to other respected experts, as needed, including specialists in kidney transplant, nephrology and heart care.
Types of Kidney Cancer
Our physicians have extensive experience diagnosing and treating all types of kidney cancer, both common and rare types, including:
Renal cell carcinoma (RCC): About 90 percent of kidney cancers are RCCs, which form in the tiny kidney tubules (or tubes) that clean blood. However, it is important to identify what subtype of RCC a patient has before determining appropriate treatment. Subtypes include:

Chromophobe RCC
Clear cell RCC
Papillary RCC
Rare subtypes, including collecting duct RCC, multilocular cystic RCC, medullary carcinoma, mucinous tubular and spindle cell carcinoma, neuroblastoma-associated RCC
Unclassified RCC

Transitional cell carcinoma: This type of cancer forms within the inner lining of the kidney, or the tube that connects the kidney to the bladder (ureter).
Wilms tumor (nephroblastoma): These tumors primarily occur in children.
Benign kidney tumors: Some growths in the kidney are not cancerous, such as renal adenoma, oncocytoma and angiomyolipoma.
Some inherited syndromes can increase the risk of developing kidney cancer, including the following:
Hereditary papillary renal cell carcinoma (HPRCC)
Hereditary leiomyomatous renal cell carcinoma (HLRCC)
Hereditary renal oncocytoma (HRO)
Birt-Hogg-Dubé syndrome (BHD)
It is important to identify when patients have these syndromes because it can affect how kidney cancer is managed and may put patients at risk for other medical conditions. Patients and their families can seek testing and counseling from our genetic counselors.
Comprehensive Treatment Options
At UChicago Medicine, the most important member of the cancer team is you, the patient. While we bring our medical and surgical expertise to the table, you are the expert on what matters most to you. Together, we will discuss your options and determine a treatment plan that aligns with your values, preferences and goals.
We offer a full-range of treatment options for kidney cancer, including the following: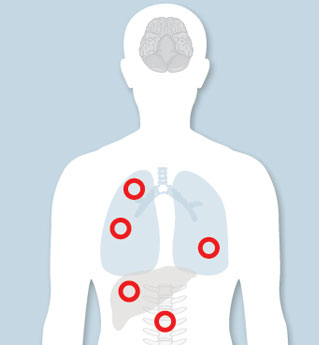 Treating Metastatic Cancer with Optimism and Hope
If you have been diagnosed with metastatic cancer, more therapies may be available to you than you think. Our cancer specialists are eager to help you understand all of your options.
Limited Metastatic Cancer Program