The Future of Minimally Invasive Care
Interventional radiology is a field of medicine in which minimally invasive procedures are performed using image guidance. Interventional radiology is one of the biggest advances in the medical field, offering treatments with less risk and less pain and shorter hospital stays than surgery. Vascular and interventional radiology is one of the most rapidly expanding areas in medicine and has led the current movement toward minimally invasive therapy. Our patient population ranges from infancy to the elderly and includes procedures spanning the full range of the field.

During most procedures, an interventional radiologist will use different imaging methods (e.g., CT, fluoroscopy, ultrasound) to direct a thin wire and catheter through a specific location in the body to treat or diagnose disease. With the use of different imaging methods, our interventional radiologists are able to manipulate and guide tiny instruments throughout the body, without the need for surgical incisions.
Innovative Care
Interventional radiologists are board-certified physicians who are trained in both medical imagining and minimally invasive therapies. They deliver accurate, targeted treatments to complex and sometimes life-threatening diseases and conditions. Interventional radiology is a treatment option for conditions such as cardiovascular disease, stroke, cancer, uterine fibroids, varicose veins and many other common medical issues.
Advancements in technology and imaging have created new treatment options for patients. There is no "right way" to treat your condition. If you are a candidate for open surgery of have a complex disease, consider exploring your treatment options with an interventional radiologist. Interventional radiology can be an especially appropriate choice for patients who are in weak health or have previously undergone numerous prior surgeries.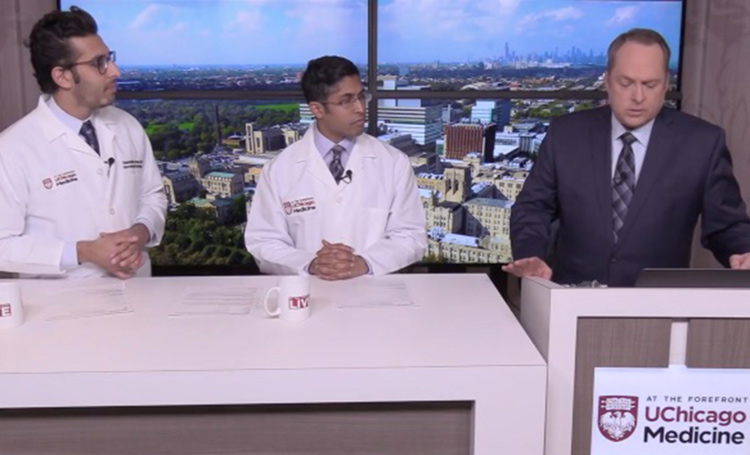 Health & Science Articles