UChicago Medicine's organ transplant team supports patients throughout the entire transplant process. Through revolutionary approaches, our doctors and surgeons strive to transplant patients quickly and ensure exceptional outcomes.
Find a Transplant Expert
Telemedicine at UChicago Medicine

Schedule a Video Visit
For your convenience and safety, we offer secure and easy virtual visits for most non-urgent visit types. Our care providers can assess your symptoms, make a diagnosis, recommend treatment and send prescriptions to your pharmacy.

Get a Second Opinion Online
Whether you are facing a complex health issue or difficult treatment decision, getting a second opinion can help you make an informed decision about your care. Get an online second opinion from one of our experts without having to leave home.

Submit an E-Visit
Complete an online questionnaire (e-visit) through your MyChart account to get a same-day diagnosis and a treatment plan from UChicago Medicine clinicians for common conditions.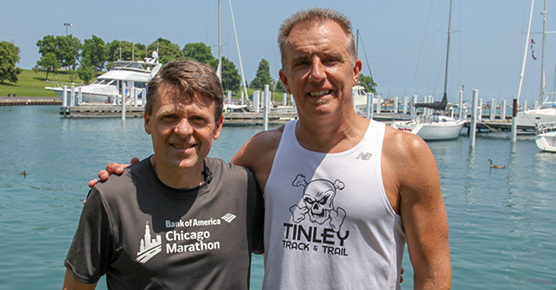 Living Donor Transplantation
Chicagoland Transplant Care Locations
Leaders in Complex Transplants
With one of the nation's leading organ transplant programs, UChicago Medicine has performed more heart-liver-kidney transplants than any other institution. We continue to build upon our success and history of innovation to bring the best possible outcomes to our patients, including (left to right) Neil Perry, Daru Smith, Sarah McPharlin and Apurva Patel who all received triple-organ transplants within a year's time.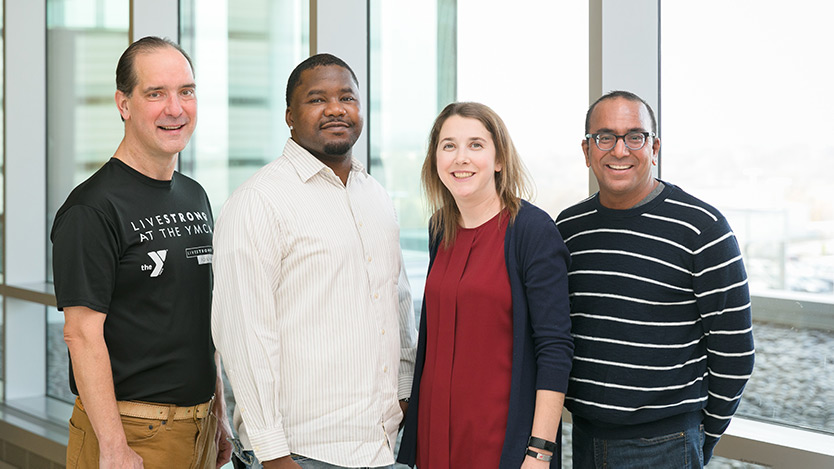 One Year Anniversary of Historic Back-to-Back Triple Transplants
UChicago Medicine physicians made history after performing two triple-organ transplants within 27 hours, replacing the failing hearts, livers and kidneys of then-29-year-olds Sarah McPharlin and Daru Smith. They join us with their doctors to reflect.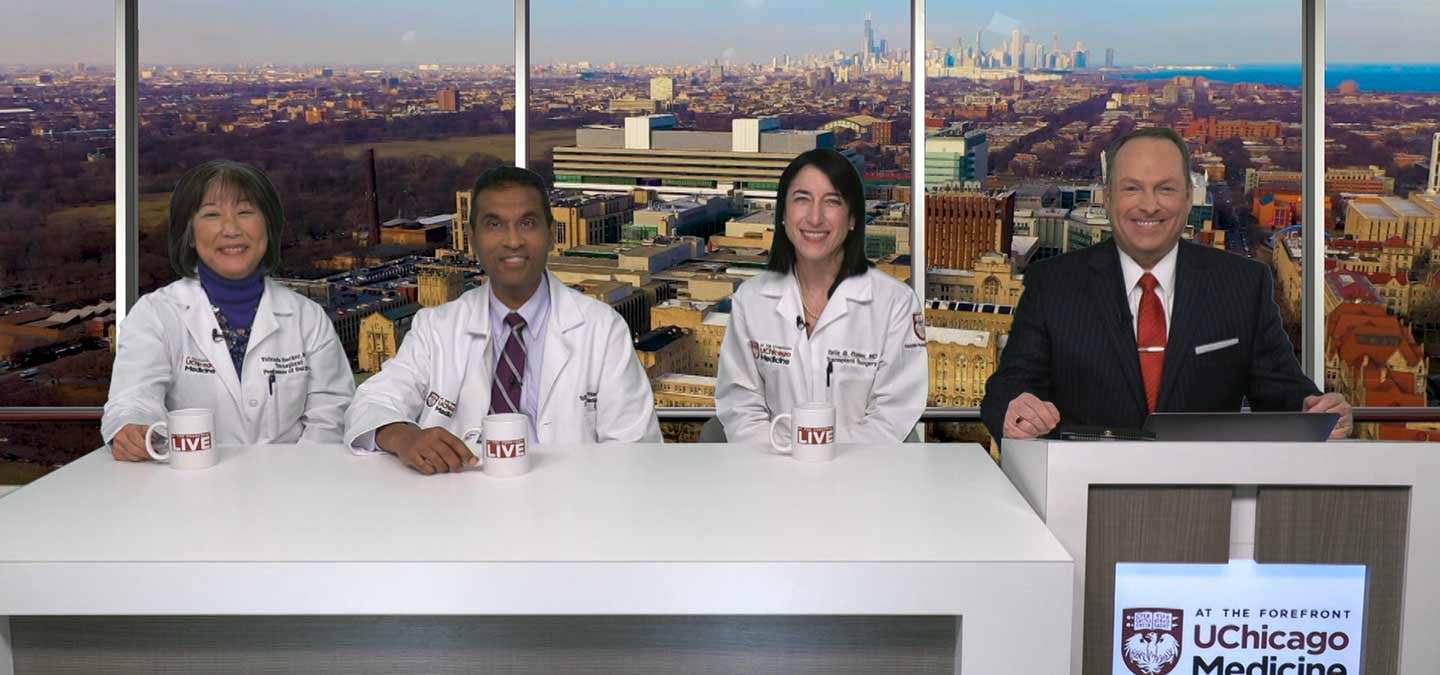 UChicago Medicine performs historic back-to-back triple-organ transplants
Two 29-year-old patients from Michigan and Illinois received back-to-back triple-organ transplants to replace their failing hearts, livers and kidneys. The two surgeries lasted more than 17 and 20 hours each. This marked the first time a U.S. hospital has ever performed more than one of these complex procedures within one year, much less within 27 hours.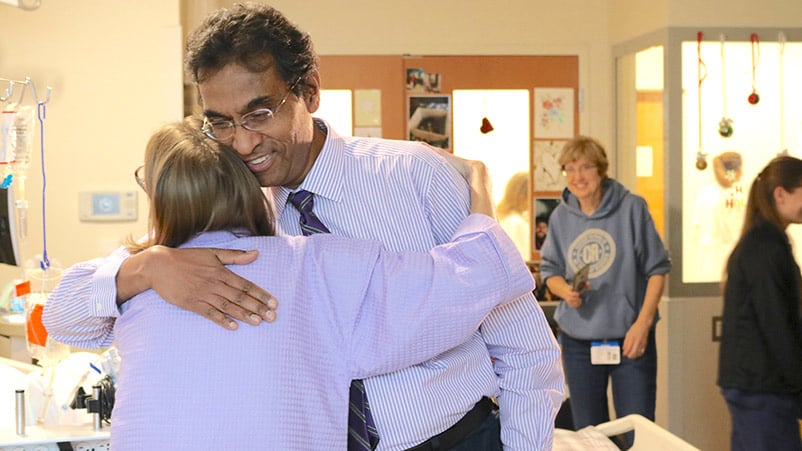 Why Choose Transplant Medicine at UChicago Medicine
Our transplantation surgeons are among the best in the world. They have conducted thousands of procedures, earning national and international recognition for their expertise and research.
A History of Breakthroughs
UChicago Medicine physicians and scientists discovered breakthroughs that shaped modern medicine and advanced the forefront of science and clinical care.
We are proud to continue advancing the forefront of health every day by bringing research to reality.
Read more about medical breakthroughs at UChicago Medicine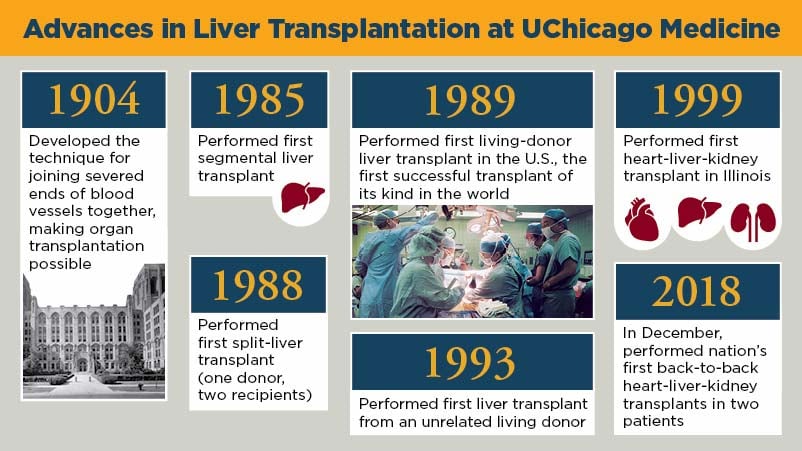 Patient Stories