Courage and Innovation 2020: Heart Transplant at UChicago Medicine
[MUSIC PLAYING] The University of Chicago Medicine is home to one of the most respected heart-failure and transplant programs in the country. We treat some of the most advanced heart conditions, and each member of the team, from greeters to surgeons, is committed to delivering compassionate and innovative care to patients and their families every step of the way.
Our heart transplant program, I would say, is uniquely positioned as perhaps the best in the world. We have a very short wait times compared to the national average. Our survival rates are some of the best in the country. The percentage of patients we get transplanted is one of the highest in the country.
And the program is designed to be comprehensive, so anyone that has a condition of heart failure, no matter what the etiology is and what the cause is, and we have people come in to be cared for no matter what.
It is a dedicated multidisciplinary team that makes this work so well-- high skill levels combined with a caring, devoted attitude from professionals committed to helping the patient heal.
I think it starts with the greeters. It's the people who come and deliver the food. I think that they really get to know the patients. And I think the patients can be here for times that are both good and bad, and I think the staff that tend to the patients every single day, have to work with the patients through those tough moments, whether they get really good news, whether they get really challenging news, and having that openness to helping the patient now.
These unsung heroes all have to work together, from the person who transports a patient to a procedure or to the operating room, and then the person who actually helps run an X-ray machine, the CT scanner. There are literally hundreds of professionals that all have to work in concert as a symphony, a very, very complicated symphony, to actually help patients, whoever receives heart transplants.
The people that do this job have a special commitment to the patients and their families.
I feel anyone who is in this role is very committed to their patient population. There are many challenges sometimes. And besides supporting the patients and the social-work department, we also support each other.
And, of course, UChicago Medicine is one of the leaders in complex multi-organ transplants. Our heart-transplant success rates are among the best in the world, and we continue to build upon our success through surgical innovation and world-class medical care.
I think the thing that makes us most different-- a lot of people do heart transplants, but there's two things. One, we take on a complexity of cases that other people don't want to take on. But we also are able to provide this therapy to relatively disadvantage populations also. And that's a matter of pride to us also, that we can provide that service.
Yeah. You're at the forefront, the forefront of medicine. It's a teaching hospital. There's research constantly going on. Things are changing for the better all the time. And we have the best nurses, the best surgeons, best doctors, best aids, transporters, everybody in the area. And proof's in the pudding.
The work is challenging, but incredibly rewarding. Many patients who previously thought they had no hope now have a new chance at life due to these unsung heroes.
I was telling someone I don't think I had one bad encounter with a health professional at U of C, whether it be a doctor-- the nurses are fantastic. And I wasn't a guest. I was a permanent resident for 110 days. I lived there. They see me at my worst, they see me at my best, they see me my grumpiest, they see me at my most disgusting. And the care was just pretty phenomenal.
To me, I think this is truly a job where-- a lot of people say they want a job that has meaning, and honestly, I don't think it gets any better than this. I've had the opportunity to actually give patients a second chance at life the whole time that I've been here. So it's a pretty amazing job.
[MUSIC PLAYING]
The acclaimed heart transplant program at the University of Chicago Medicine has some of the most experienced cardiologists and cardiac surgeons in the country. We have been performing heart transplants for more than 30 years and continue to advance our knowledge and expertise in transplantation to allow us to provide unparalleled care to our patients.
A Team Approach
A heart transplant is a complex procedure, so at UChicago Medicine, we take a collaborative team approach to each patient's treatment — from candidate evaluation through post-procedure care. Our multidisciplinary transplant team includes cardiologists, cardiac surgeons, nurses, cardiac rehabilitation specialists and social workers. Together, these specialists provide the highest level of care and support before, during and after transplantation.
Transplanting High-Risk Patients
We welcome complicated transplant cases, and many of our patients are considered high-risk, including those who require re-transplantation.
In addition, we are one of the most experienced medical centers in the world offering multiple organ transplantation. Our cardiac surgeons collaborate with other UChicago Medicine transplant surgeons to perform heart-lung, heart-liver, heart-kidney-pancreas combinations.
Proven Success & Continued Excellence
The outlook for patients who have heart transplants here is excellent — our results are among the best in the nation. We have a long history of providing superb transplant care, and we are continuing to build upon our success through surgical innovation and world-class medical care.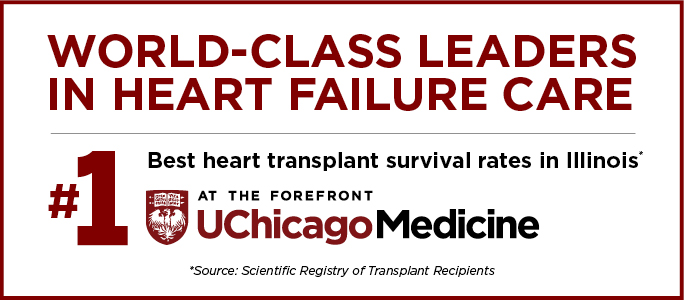 Telemedicine at UChicago Medicine

Schedule a Video Visit
For your convenience and safety, we offer secure and easy virtual visits for most non-urgent visit types. Our care providers can assess your symptoms, make a diagnosis, recommend treatment and send prescriptions to your pharmacy.

Get a Second Opinion Online
Whether you are facing a complex health issue or difficult treatment decision, getting a second opinion can help you make an informed decision about your care. Get an online second opinion from one of our experts without having to leave home.
Indiana high school administrator gets a new heart through directed donation
Brian Clark struggled with congestive heart failure for more than 10 years and knew he would need a heart transplant. Two days after being listed for a new heart, he got a directed donation of a deceased relative's heart.
Read more about Brian's recovery
UChicago Medicine performs historic back-to-back triple-organ transplants
Two 29-year-old patients from Michigan and Illinois received back-to-back triple-organ transplants to replace their failing hearts, livers and kidneys. This marked the first time a U.S. hospital has ever performed more than one of these complex procedures within one year, much less within 27 hours.
Learn more about the historic triple-organ transplants
A heart transplant patient's journey, 'From very ill to embracing life'
In March 2016, a donor heart became available for Kay Fricke, and the transplant surgery and her recovery went smoothly. "Kay's new heart has allowed her to do things she had never done before," Uriel said. "Seeing her go from very ill to embracing life is, for me, the biggest joy."
Read about Kay's heart transplant journey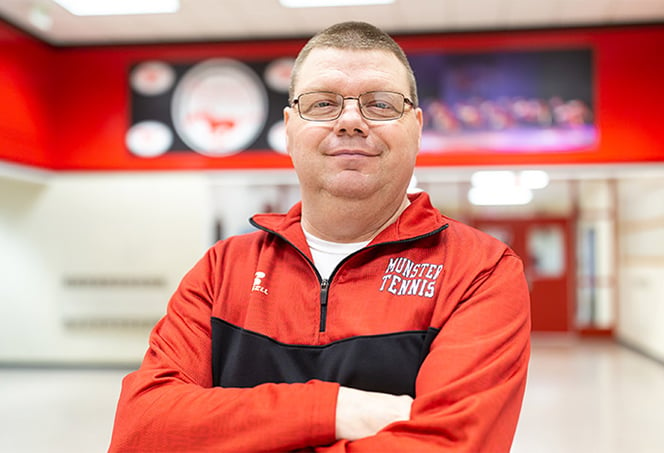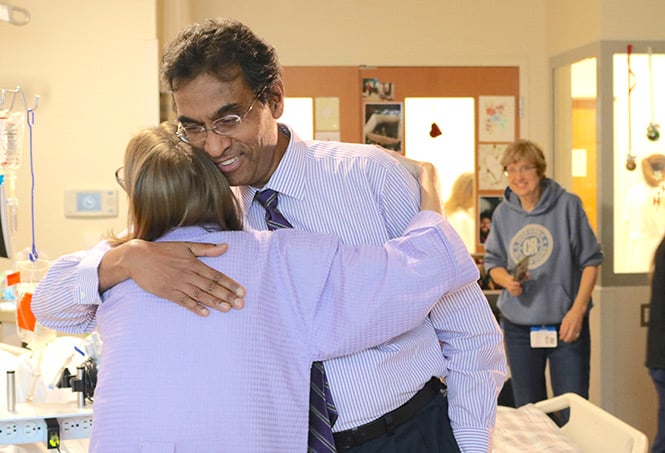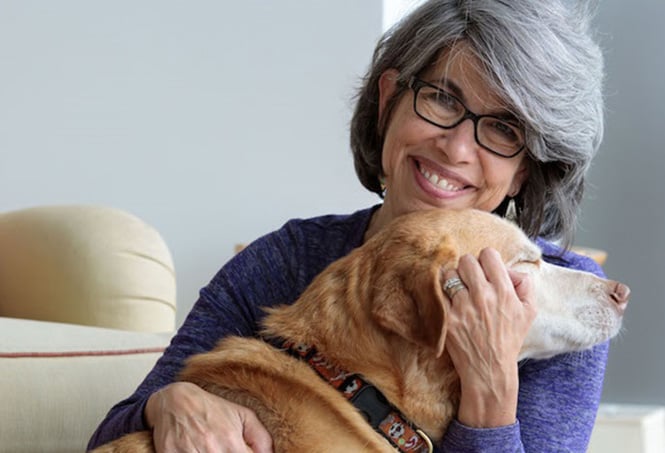 Learn more about heart failure and transplants