UChicago Faculty Physicians who provide services at UChicago Medicine Ingalls Memorial are not employees or agents of UChicago Medicine Ingalls Memorial.
Helping Patients No Other Doctors Can Save
Dr. Valluvan Jeevanandam, the cardiac surgeon behind several historic organ transplant milestones at UChicago Medicine, is shaped by his spirituality and a relentless drive to help patients.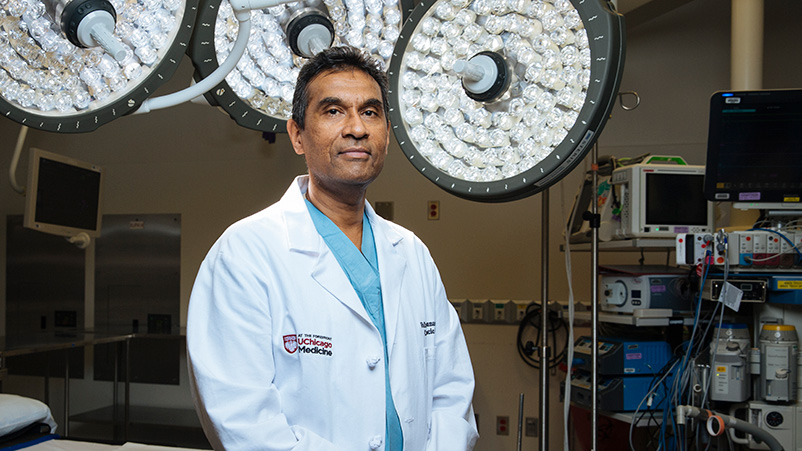 One Year Anniversary of Historic Back-to-Back Triple Transplants
UChicago Medicine physicians made history after performing two triple-organ transplants within 27 hours, replacing the failing hearts, livers and kidneys of then-29-year-olds Sarah McPharlin and Daru Smith. They join us with their doctors to reflect.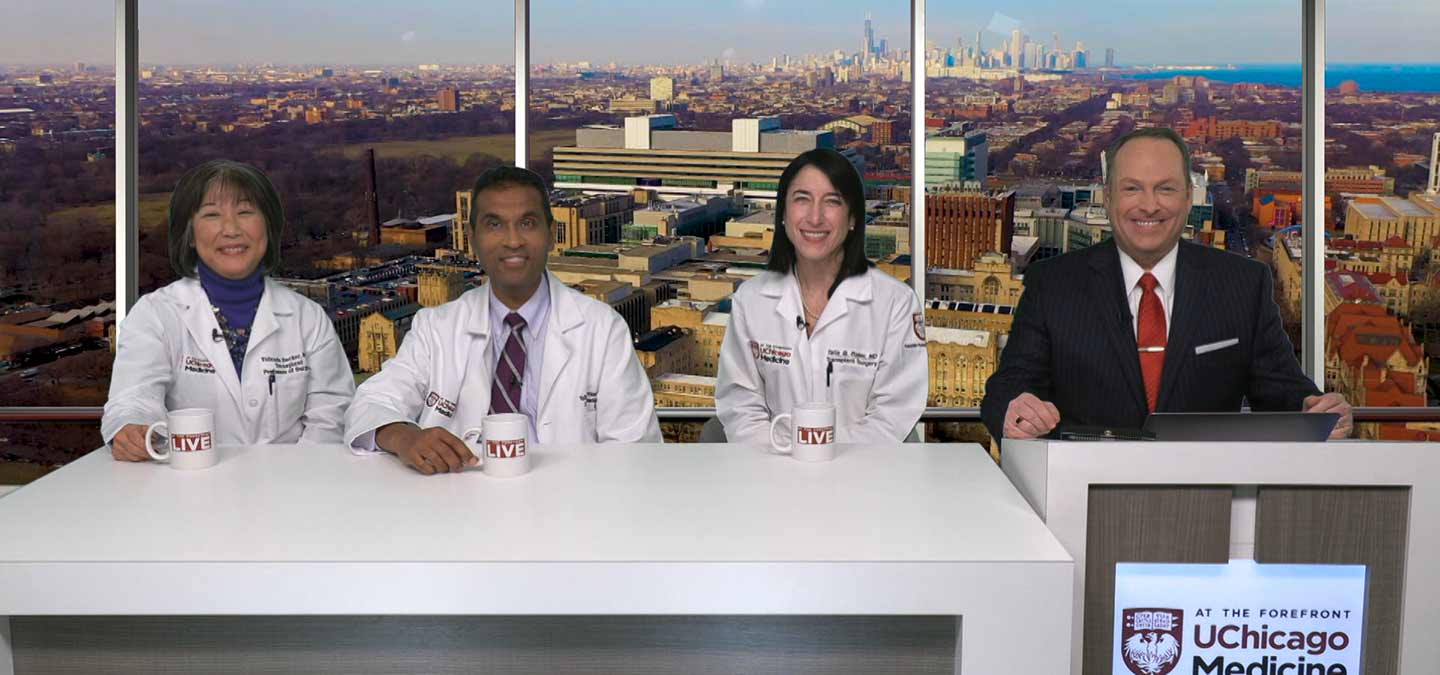 UChicago Medicine performs historic back-to-back triple-organ transplants
Two 29-year-old patients from Michigan and Illinois received back-to-back triple-organ transplants to replace their failing hearts, livers and kidneys. The two surgeries lasted more than 17 and 20 hours each. This marked the first time a U.S. hospital has ever performed more than one of these complex procedures within one year, much less within 27 hours.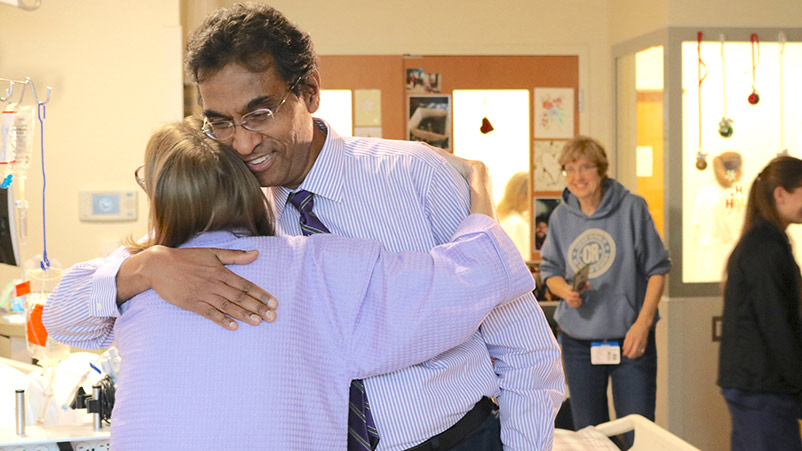 Read more from Dr. Valluvan Jeevanandam