Personalized Liver Transplant Care for Every Patient
With the most experienced liver transplant program in the Midwest, the University of Chicago Medicine continues to lead the field in innovation, offering patients a leading-edge approach to transplantation. Our physicians have conducted thousands of transplants, and our seamless coordination means you can see several specialists in one visit and avoid frequent trips to the hospital.
What Leads to a Liver Transplant?
If you've reached end-stage liver disease with liver failure or have liver or bile duct cancer, our team of liver specialists can evaluate you for liver transplantation. Conditions that can lead to a liver transplant include:
Liver Diseases & Transplant Q&A
What are the most common liver diseases affecting Americans? When do they lead to liver transplantation? What's life like after a liver transplant? We spoke with transplant experts Michael Charlton, MD, and Talia Baker, MD.
Request an Appointment
Please complete this secure form. The information you provide will enable us to assist you as efficiently as possible. A representative will contact you within one to two business days to help you schedule an appointment.
Please note this electronic request form is not for same- or next-day appointments. If you prefer to speak to someone directly, please call 1-888-824-0200. If you have symptoms of an urgent nature, please call your doctor or go to the emergency room immediately.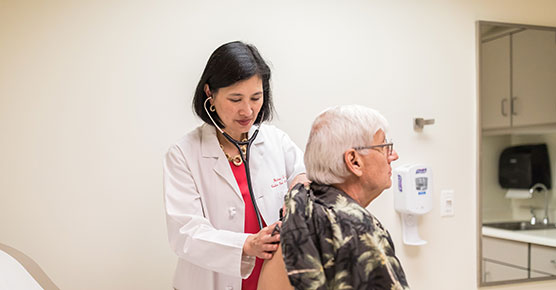 Liver Transplant Team
UChicago Medicine transplant surgeons are among the best in the world. Meet our expert liver transplant team.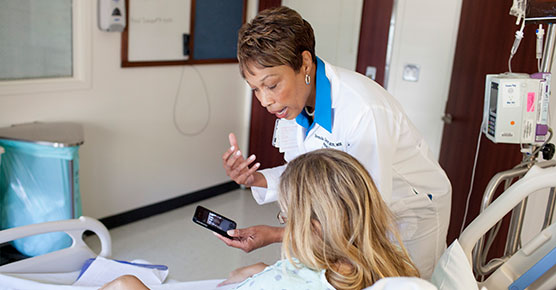 Liver Transplant FAQs
Although every patient's transplant experience is different, our experts are dedicated to helping you through each step of your unique journey.
Liver Tumor Program
Our program brings together a team of specialists with expertise in both end-stage liver disease and liver cancer.
World's First Back-to-Back Heart-Liver-Kidney Transplants
UChicago Medicine physicians made history in December 2018 after performing two triple-organ transplants within 27 hours, replacing the failing hearts, livers and kidneys of 29-year-olds Sarah McPharlin and Daru Smith.
A History of Breakthroughs
UChicago Medicine physicians and scientists discovered breakthroughs that shaped modern medicine and advanced the forefront of science and clinical care.
We are proud to continue advancing the forefront of health every day by bringing research to reality.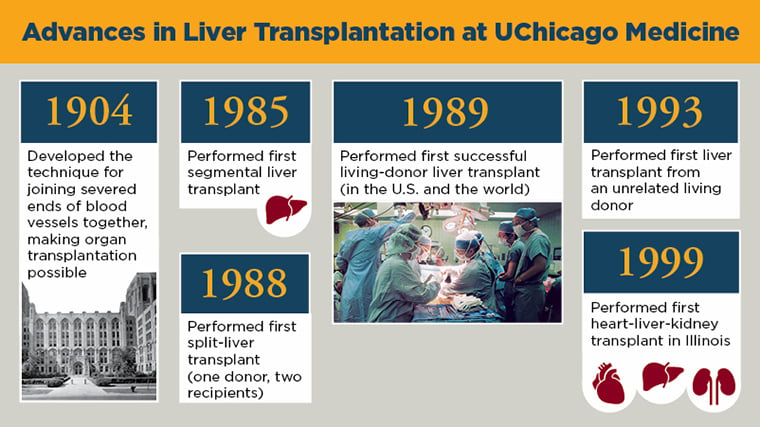 Why Choose UChicago Medicine for Liver Transplantation
We want to provide you with the best patient experience possible. This means offering you high quality, state-of-the-art medical care with attention to your physical comfort and individual needs.
Close Dialog
Leading Transplant Research
UChicago Medicine liver specialists and scientists have made several important contributions to the field — from pioneering anti-rejection therapy to avoid the use of steroids in treating transplant rejection to laying the groundwork for the ethics of living donor liver transplantation. Our team is active in several areas of research, including innovative liver cancer treatment protocols, improved transplant surgery techniques and more.
One-on-One Attention
All of our patients are followed by a specially trained nurse called a pre-transplant coordinator before their transplant surgery. This nurse will care for you and your family until your transplant. After your surgery, you will meet other specially trained nurses — post-transplant coordinators. You will always have someone to call or turn to if you have problems or concerns.
We also have a comprehensive program for potential transplant patients who have experienced problems with alcohol and/or drugs. Our addiction specialists and social workers can provide the individualized treatment these patients need to abstain from substance abuse.
Innovative Treatments
We are continually identifying new ways to help more patients. Our physicians are also researchers, and they are aware of the latest advances in liver care. In some cases, they were instrumental in these discoveries. For example, our transplant surgeons pioneered several new techniques, including liver living donation, which have helped more patients get needed treatment in a timely manner.
Our staff was also instrumental in testing a liver assist device that allows patients with acute liver failure to survive long enough to receive a liver transplant, or perhaps even recover without a transplant.
Complex Liver Transplant Cases
UChicago Medicine transplant surgeons operate on the liver daily. This gives them a familiarity with the anatomy of the liver that is unsurpassed by most other surgeons. They have the experience and skill to provide care for patients with complex medical conditions. They can perform complex transplant operations that cannot be performed at other medical centers, including living liver donor transplantation.
We are a world leader in multiple organ transplant procedures. Our liver experts have teamed up with other University of Chicago Medicine specialists to successfully perform complex transplants, such as heart-liver and heart-liver-kidney transplants.
First Living Donor Transplant
In 1989, UChicago Medicine performed the first successful living-donor liver transplant in the nation. The recipient is now a healthy young adult. Our team can help patients explore living liver donor transplantation as a treatment option. We provide care for liver donors and recipients.
Easing the Organ Shortage
UChicago Medicine surgeons have pioneered several surgical approaches that have helped increase the number of deceased donor livers available for transplantation. We were the first hospital in the United States to perform successful segmental and split-liver transplants. Both of these surgeries take advantage of the fact that a portion of the liver will grow after being transplanted, taking on the workload of a full-size liver.
In a segmental transplant, a portion of a donor liver is implanted in the recipient. In a split-liver transplant, one donor liver is divided and implanted in two recipients. These procedures are primarily used in children, but they can help adult patients, too.