One of the Nation's Leading Academic Medical Institutions
Since opening its first hospital in 1927, the University of Chicago Medicine has grown into an integrated academic and community health system. Centered in historic, tree-lined Hyde Park, where the medical center complex is located on the University of Chicago campus, UChicago Medicine also has dozens of outpatient clinics around the Chicago area, including locations in downtown Chicago, the south suburbs and Northwest Indiana.
Today, UChicago Medicine comprises the University of Chicago Medical Center, Pritzker School of Medicine, the Biological Sciences Division and Ingalls Memorial, a community-based hospital and outpatient facility in Harvey.
UChicago Medicine's outpatient facilities are conveniently located throughout the region, from River East, Printers Row and the South Loop in the heart of Chicago to Orland Park, Tinley Park, Flossmoor, Calumet City and South Holland in the south suburbs.
In addition, UChicago Medicine's advanced specialists in cancer, heart care, orthopaedics and other specialties help patients through clinical partnerships and joint venture programs in New Lenox, Kankakee and Northwest Indiana, among other locations.
Primary Medical Facilities
UChicago Medicine operates a network of outpatient clinics and physician offices throughout the suburbs and the city of Chicago.
UChicago Medicine - Orland Park, a four-story outpatient services center that features primary and specialty care, including an on-site lab, infusion suites, radiology and radiation oncology services, along with consultations for digestive diseases and advanced surgical and vascular procedures.
UChicago Medicine Ingalls Memorial has major outpatient centers in Tinley Park, Flossmoor and Calumet City, offering walk-in urgent care treatment as well as an array of primary care and specialty care services.
A smaller urgent care and occupational medicine outpatient clinic is located in South Holland.
UChicago Medicine Comprehensive Cancer Center at Silver Cross Hospital in New Lenox, which brings University of Chicago cancer expertise to a convenient community setting in Will County.
UChicago Medicine also has partnerships and joint ventures with several hospitals including Edward Hospital - Naperville, Mercy Hospital, Weiss Memorial Hospital, Riverside Medical Center in Kankakee and others.
UChicago Medicine Physicians operates a network of physician offices throughout the south suburbs of Chicago.
Fast Facts
Fiscal 2022, unless otherwise noted
| | |
| --- | --- |
| Licensed Beds | 811 |
| Employees (includes Medical Center and Biological Sciences Division) | 10,562 |
| Attending Physicians | 900 |
| Nurses (includes RNs and LPNs from Medical Center and Biological Sciences Division) | 3,014 |
| Residents & Fellows | 1,051 |
| Outpatient Encounters (includes clinic visits, procedures, surgeries, emergency room, and observation stays in acute care areas) | 490,361* |
| Hospital Patient Days | 240,441* |
| Emergency Room Visits (75,108 adult and 34,563 pediatric)* | 109,671 |
| Hospital Admissions | 34,116* |
| Surgeries | 24,497* |
| Births | 2,873* |
| Operating Revenue | $2.60 billion* |
| Community Benefits and Services (includes Medicaid and Medicare losses, charity care, unrecoverable patient debt, medical education and research, contributions/donations and uncategorized benefits from data prepared for the state and IRS for fiscal 2021) | $520.4 million* (FY2021) |
| Uncompensated Care (includes Medicare and Medicaid program losses, charity care, unrecoverable patient debt) | $337.8 million* (FY2016) |
| Affiliated Nobel Prize Winners | 12 |
| NIH Funding | $236 million |
* Preliminary figures
Health & Science Articles
Why Choose UChicago Medicine
We are advancing the forefront of health every day by bringing research to reality and advanced care closer to our patients. Welcome to the forefront.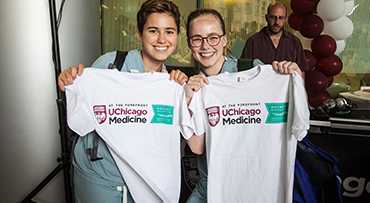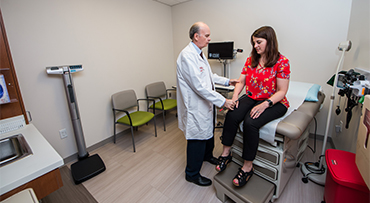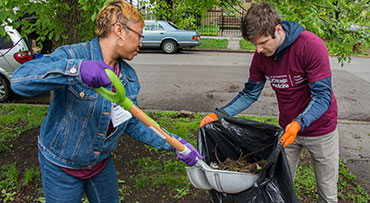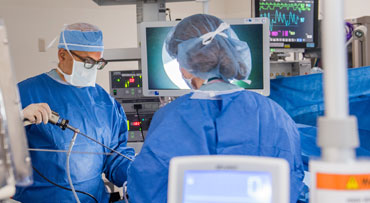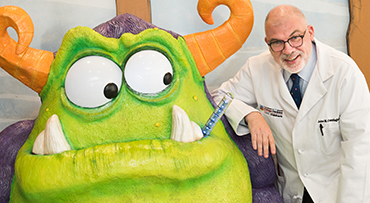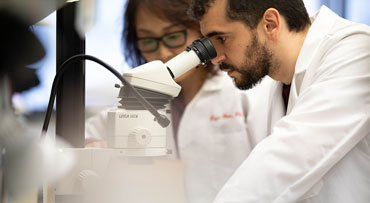 News from UChicago Medicine