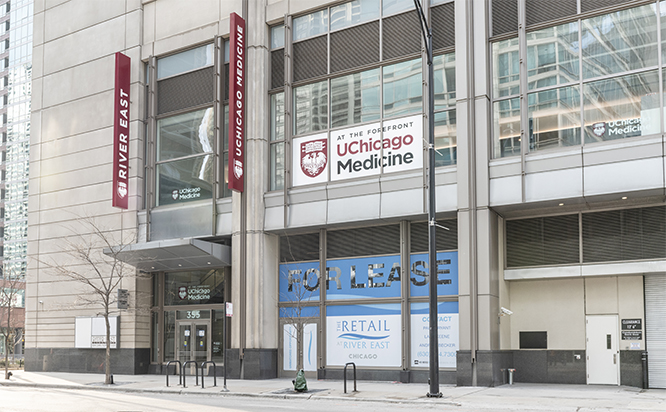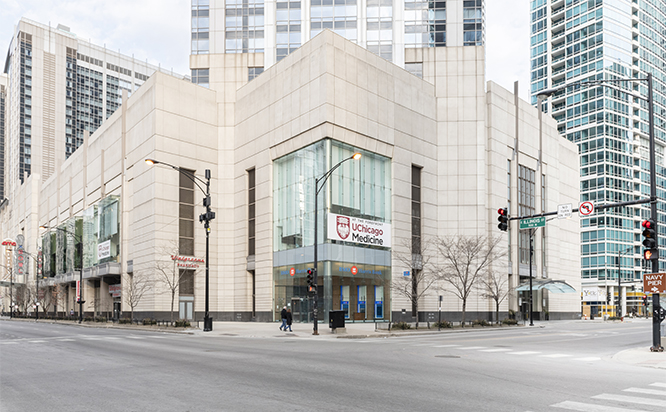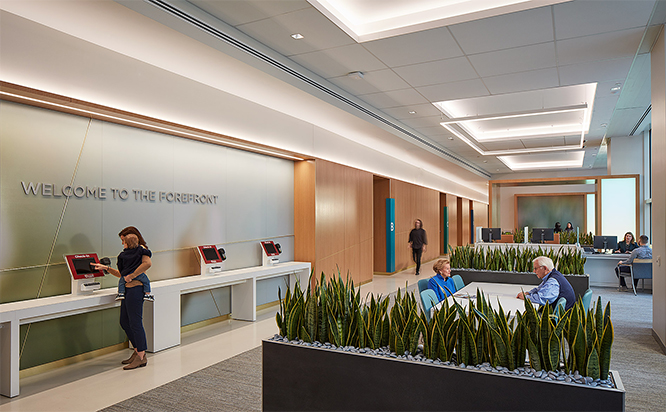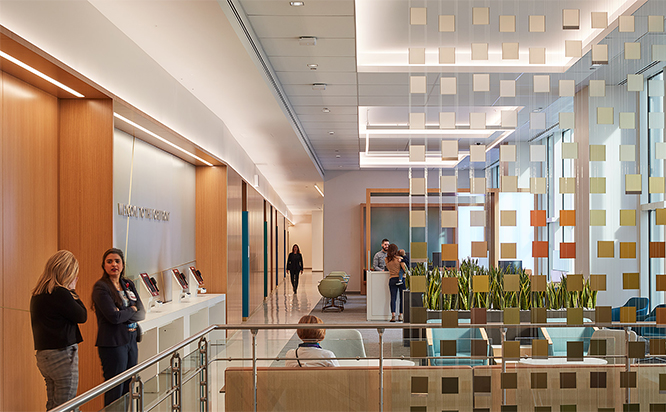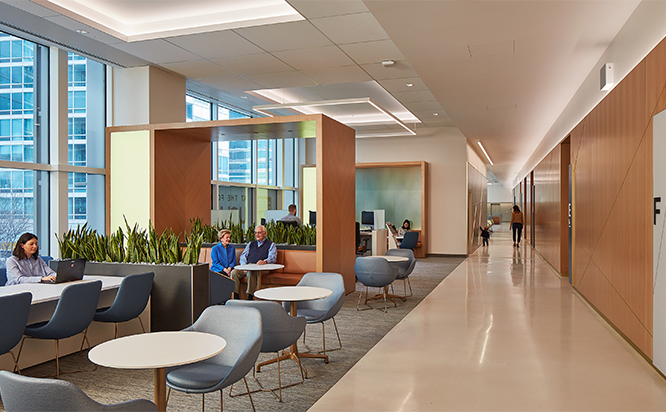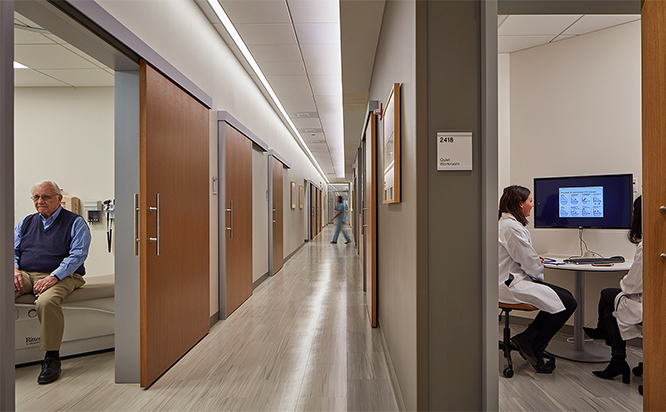 UChicago Medicine River East – which consolidates the two previous Streeterville locations at 150 E. Huron St. and 680 N. Lake Shore Drive – offers high-quality outpatient care across more than 20 primary care and specialty services. These include enhanced treatment for inflammatory bowel disease (IBD), acupuncture, functional and integrative medicine, comprehensive weight management and a voice center, which provides advanced treatment for vocal and airway disorders.
This state-of-the-art outpatient center features approximately 47 exam rooms where a variety of tests and procedures can be performed, including cardiac stress tests, mammograms, advanced laser treatments and infusion therapy.
The River East location has also been designed to streamline visits with user-friendly kiosks for check-in and payments as well as work desks complete with charging outlets throughout the waiting area. Mobile check-in is offered on the MyChart app, and push notifications can be sent if earlier appointments open up.
Skip the Line at Your Next Visit with eCheck-In and Hello Patient
Verify medical and insurance information, pay visit co-pays in advance, notify the care team when you've arrived and more with eCheck-In and Hello Patient, available through the MyChart app.
Learn more about eCheck-In and Hello Patient by viewing our step-by-step instruction guide.
Parking and Directions
We offer discounted parking in the Standard Parking that can be entered through either 300 E. Illinois or 321 E. Grand. Our discounted parking rate is $12 for 4 hours.
For primary care patients, please enter the building through the 339 E. Grand Ave. entrance.
Mammography
As the provider of choice for generations of women, Solis Mammography is known as the home of the peace of mind mammogram. Now, in partnership with UChicago Medicine, patient experience is combined with academic and clinical excellence to deliver a better mammogram.
Solis Mammography River East:
UChicago Medicine breast-specialized radiologists
Screening appointments only 30 to 45 minutes long
Screening results emailed within two business days
No physician's order required for screening
Services include:
3D mammography with SmartCurveTM. SmartCurve technology offers curved compression paddles, shaped like a woman's breast.
Screening mammography
Diagnostic mammography
Breast ultrasound
Breast biopsy (ultrasound guided or stereotactic)
Bone densitometry
No physician's order is required to schedule a screening mammogram at Solis Mammography at UChicago Medicine River East.
Two ways to schedule: