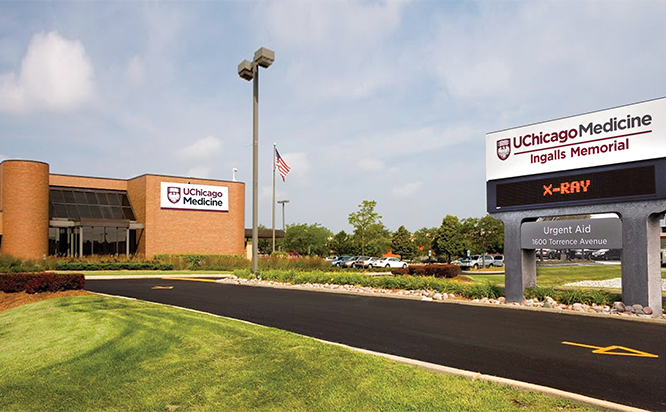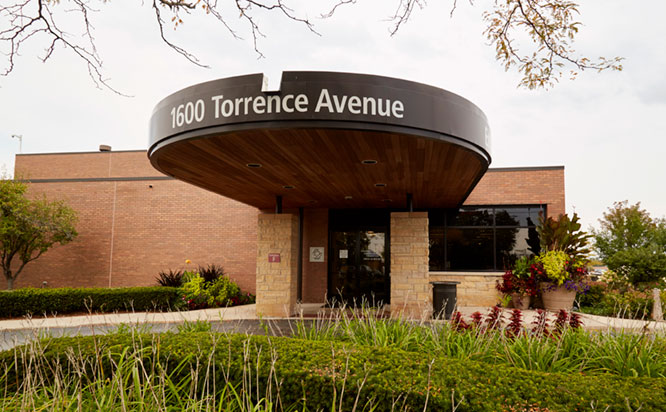 UChicago Medicine at Ingalls - Calumet City offers convenient primary and specialty care for the whole family. Our team treats kids, teenagers and adults in our around-the-clock urgent care facility. We also have on-site laboratory services, mammography, x-ray and occupational medicine.
Our orthopaedic and sports medicine team cares for the bone and joint needs of the whole family, from children to senior citizens. In addition, our team of primary care physicians provides annual screenings and wellness exams, physicals for adults and children, and immunizations
Book an Appointment Online (powered by InQuicker)
UChicago Medicine at Ingalls - Calumet City offers the convenience of online booking for the services below as well as Urgent Care, Primary Care and other specialty services. For additional services you can access our online scheduling system or fill out our Request an Appointment form.
Emergency Room
1600 Torrence Avenue
Calumet City, IL, 60409
To see all appointment times, view our full schedule:
Diagnostic Imaging
1600 Torrence Avenue
Calumet City, IL, 60409
To see all appointment times, view our full schedule:
Protect Yourself and Others from the Flu
UChicago Medicine offers flu shots for existing patients at several locations on the South Side and in the south suburbs. Find a convenient location near you.
Flu Vaccination Clinics
Our Services
Whether you need outpatient lab work or are staying in the hospital for inpatient services, UChicago Medicine provides the most comprehensive lab services available anywhere.
The laboratory is equipped with the latest, computerized instrumentation for quick and accurate inpatient and outpatient testing, enabling our skilled team of medical technologists to effectively process nearly a million lab tests annually.
Diagnostic testing allows radiologists to see detailed pictures of structures within the human body that cannot otherwise be seen. Imaging technologies such as X-rays, CT scans, mammography, MRI, nuclear medicine and ultrasound are invaluable in diagnosing abnormalities and disease.
The Department of Radiology at UChicago Medicine offers a full range of cutting-edge diagnostic and international procedures, along with a committed team of experts and the latest technology, provided in multiple convenient community locations.
Our Technologies:
CT
Interventional radiology
Mammography
MRI
Musculoskeletal problems
Nuclear medicine
PACS (Picture Archiving and Communications System)
PET/CT SCAN
IGRT (Image-Guided Radiation Therapy)
IMRT (Intensity Modulated Radiation Therapy)
Ultrasound
64-Slice CT Scan
Convenient Treatment for Your Minor Injuries & Illnesses
Hospital emergency departments aren't always the most appropriate choice for minor injuries and illnesses that need after-hours treatment. If your doctor's office is closed, UChicago Medicine's 24-hour urgent care centers provide fast, efficient and convenient lower-level emergency care for things like respiratory illnesses, diarrhea, vomiting, sprains, cuts and broken bones.
Our urgent care locations are staffed by specially trained nurses and physicians who treat patients of all ages. While they're not intended to replace your primary care doctor, they can provide medical treatment for non-life-threatening health issues. And if your health concern is more serious, our staff is trained to stabilize patients and quickly transfer them to a facility that provides more advanced care.
(If you or a family member is experiencing a potentially life-threatening condition, including chest pain or difficulty breathing, call 911.)