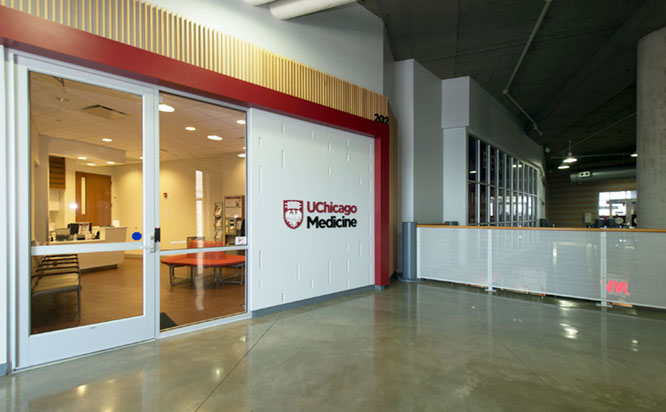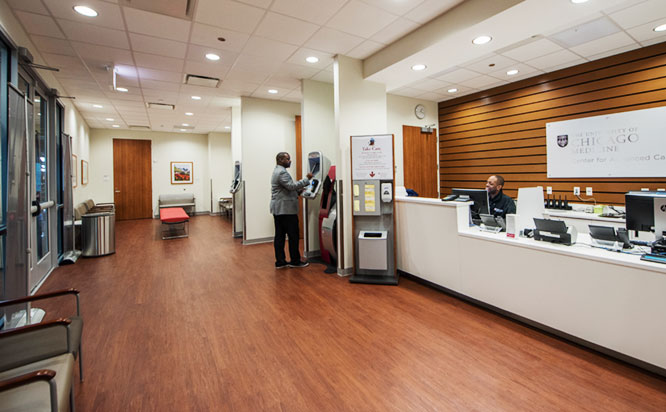 UChicago Medicine - South Loop offers quick and convenient specialty and primary care in a vibrant neighborhood adjacent to downtown Chicago. Our world-class team provides exams, immunizations, treatment for injuries and help managing chronic illnesses. Our new 18,000-square-foot facility is conveniently located on Level P1 of Southgate Market and has same-day appointments (for certain specialties), short wait-times, online scheduling and an easy-to-use self check-in kiosk.
UChicago Medicine - South Loop has a "care to the chair" approach. We bring most of the services you will need during your visit directly to your exam room. That means less shuffling between rooms and a faster, seamless health care experience for you and your family.
In addition to our primary and specialty care, UChicago Medicine - South Loop offers on-site X-rays, laboratory services and echo and stress testing.