Skip to content
82 UChicago Medicine physicians named to 2019 'Top Docs' list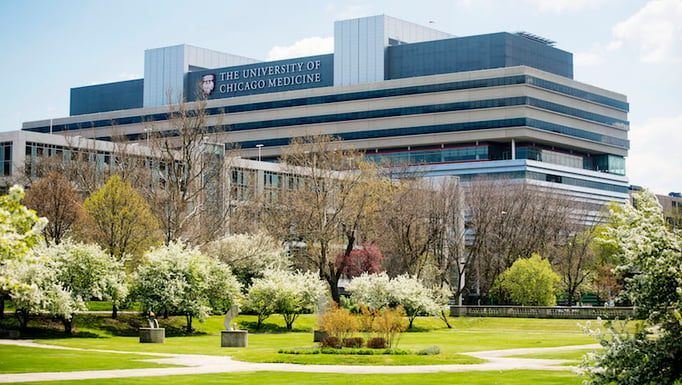 Chicago magazine's annual "Top Doctors" list includes 82 physicians from the University of Chicago Medicine, more than any other institution on the roster.
UChicago Medicine clinicians accounted for roughly 23 percent of the 361 physicians cited in the magazine's January 2019 issue. That's up from 16 percent of the 591 physicians named to the 2018 list.
"We are proud that members of our faculty were recognized in a public way for the care they provide our patients and their families," said Kenneth S. Polonsky, MD, Dean and EVP for Medical Affairs, University of Chicago.
The compendium of Chicago-area physicians is drawn from experts in 62 specialties and sub-specialties, based on data collected by the research company Castle Connolly Medical. Those named are nominated by their peers nationwide who consider a number of factors, including clinical excellence, bedside manner, education and board certification. Chicago magazine takes additional considerations into account when determining who to feature, such as mix of specialties and relevance/availability for consumers.
View the magazine's list here, or see our specialty-by-specialty breakdown below. For a comprehensive list of the more than 230 faculty members who made Castle Connolly's "America's Top Doctors," please click here for adult specialties and here for pediatric specialties.
Cancer
Gynecologic Oncology
Medical Oncology
Suzanne D. Conzen, MD
Olufunmilayo I. Olopade, MD, FACP
Jyoti D. Patel, MD
Radiation Oncology
Heart & Blood
Cardiac Electrophysiology
Roderick Tung, MD
Cardiovascular Disease
James Liao, MD
Nir Uriel, MD
Hematology
Joseph M. Baron, MD
Organs & Glands
Dermatology
Endocrinology, Diabetes & Metabolism
Gastroenterology
Irving Waxman, MD
Nephrology
Ophthalmology
Otolaryngology
Pulmonary Disease
Edward Garrity, MD
Urology
Gregory Bales, MD
Gary D. Steinberg, MD
Radiology
Diagnostic Radiology
Heber MacMahon, MD
Neuroradiology
Gregory Christoforidis, MD
Seon-Kyu Lee, MD, PhD
Nuclear Medicine
Vascular & Interventional Radiology
Surgery
Colon & Rectal Surgery
Hand Surgery
Daniel P. Mass, MD
Orthopaedic Surgery
Douglas R. Dirschl, MD
Plastic Surgery
Raphael C. Lee, MD, ScD
General Surgery
Yolanda T. Becker, MD
Thoracic and Cardiac Surgery
Gerhard Ziemer, MD, PhD
Women
Obstetrics and Gynecology
Arthur F. Haney, MD
Children
Child Neurology
Pediatric Allergy & Immunology
Raoul L. Wolf, MD
Pediatric Cardiology
Brojendra Agarwala, MD
Pediatric Gastroenterology
Stefano Guandalini, MD
Pediatric Hematology-Oncology
Pediatric Otolaryngology
Pediatric Rheumatology
Pediatric Surgery
Pediatric Urology
Miscellaneous
Geriatric and Palliative Medicine
Infectious Disease
Kenneth Pursell, MD
Neurology
Barry G.W. Arnason, MD
Pathology
Psychiatry
Rheumatology
Health & Science Articles